Chinese Container Ship Transits Arctic, More Oil Tankers and Massive Bulk Carrier Also En Route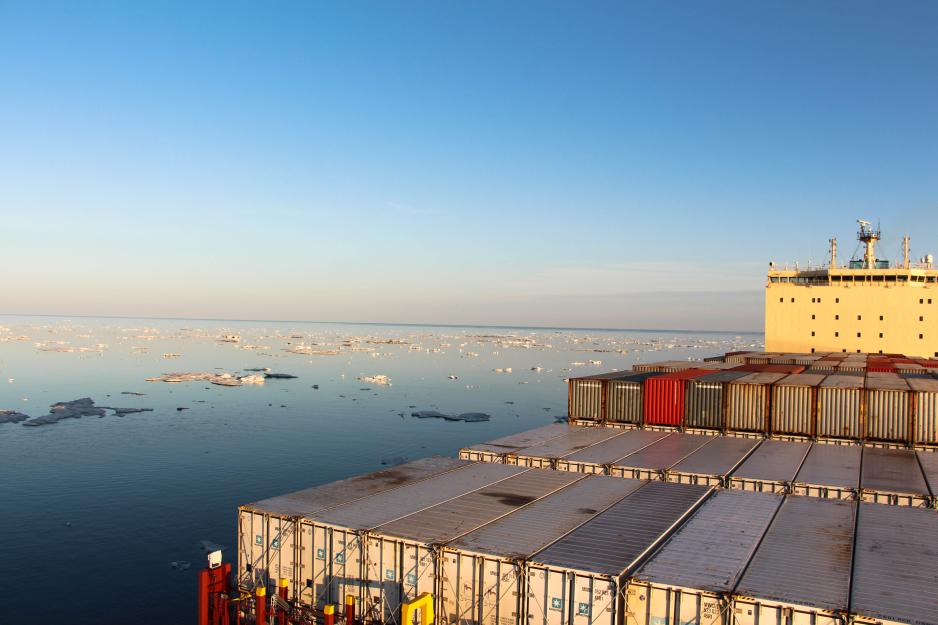 Shipping in Russia's Arctic continues to reach new levels of activity. Last week the Northern Sea Route saw a container ship similar in size to the Venta Maersk during its historic voyage in 2018. In addition, the largest-ever vessel to transit the Arctic, a massive Capesize bulk carrier, is en route from Russia to China as are two more Aframax oil tankers. Meanwhile a Chinese general cargo vessel is traveling in the opposite direction.
Exactly five years after Danish container shipping giant Maersk became the first company to send a container ship, the Venta Maersk, through the Northern Sea Route (NSR), another boxship of similar size is passing through the Arctic.
According to experts, this is only the second time for a container ship of this size to travel the length of the route. 
Xin Xin Tian 1 (IMO: 9320025), capable of carrying 2,700 standard containers or twenty-foot equivalent unit (TEU), departed Tianjin on August 4 and ist expected to arrive in St Petersburg on September 5. In comparison, Venta Maersk  was rated for 3,600 containers.
Its voyage, first reported on by HNN, garnered worldwide attention and the vessel's arrival in St Petersburg was celebrated with a reception and comments by President Putin. 
Xin Xin Tian 1 is owned by New New International shipping, which earlier this year announced that it would begin the first scheduled container shipping service between Russia and China across the Arctic.
Earlier this month the company sent the smaller 1,638 TEU vessel NewNew Polar Bear (IMO: 9313204) from St Petersburg to Shanghai via Qingdao and Tianjin. New New International Shipping intends to conduct container ship voyages between July and November.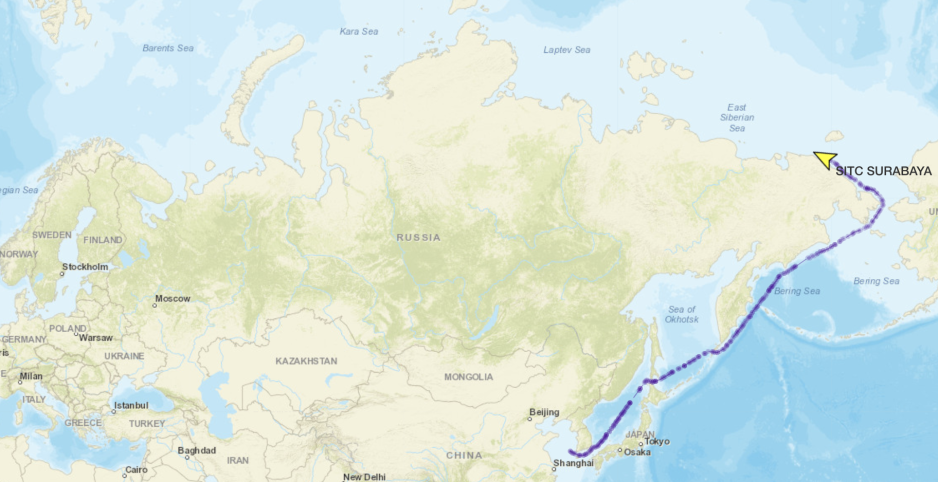 On a similar heading and traveling in close proximity, the 29,011-dwt general cargo ship Xin Xin Hai 1 (IMO: 9623609) departed Qingdao, China on August 3 and headed north to the Arctic after a stop in Busan, South Korea. The vessel is expected to arrive in St Petersburg on September 10.
Ice-class no more
In a likely sign of things to come the route is also seeing one of its first major non-ice class ships. The Capesize bulk carrier Gingo (IMO: 9182710) departed Murmansk on August 18 and is bound for Qingdao, with no arrival estimate yet given.
According to experts, the vessel is the first Capesize bulk carrier on the route and with 169,159-dwt and a draught of 17.8 meters, it is likely one of the largest vessels to attempt a transit.
Gingo's voyage could be followed by non-ice class oil tankers, as early as this summer. Russian officials indicated that Rosatomflot has been working to draw up plans to that effect.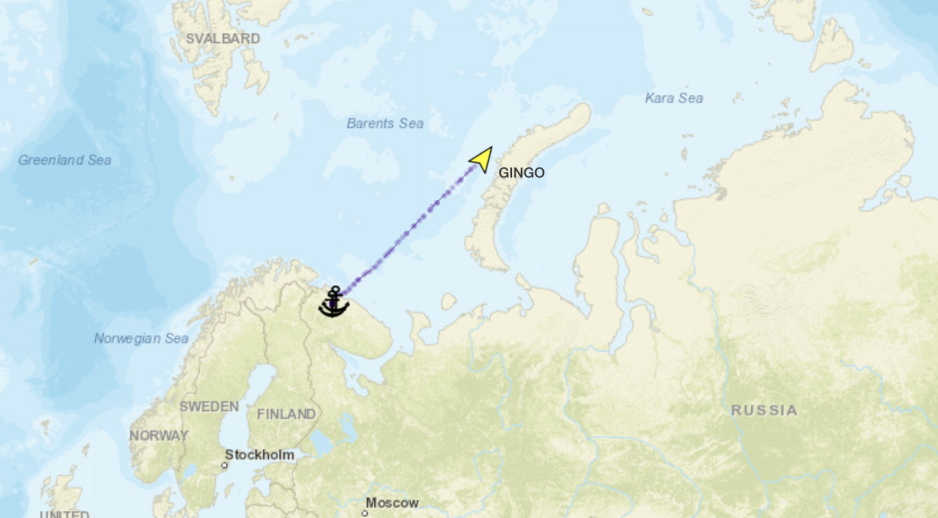 More Russian oil for China
The flow of Russian crude oil to China via the Arctic also continues unabated. Two additional Aframax oil tankers, Hammurabi and Olympiysky Prospect, each carrying around 750,000 barrels of oil, are about to enter the waters of the NSR.
This follows at least six oil tankers bound for China that already took the route this summer.
Hammurabi (IMO: 9297357), a 113,553-dwt Aframax tanker, departed Ust Luga in the Baltic on July 31 and is expected to arrive at its destination on September 8. Some vessel tracking sites indicate the destination as Tianjin, China, while others have not yet specified any port.
A second Aframax tanker, the 113,905-dwt Olympiysky Prospect (IMO: 9511387) is also bound for Tianjin originating in Primorsk in the Baltic Sea. The ship departed on August 15 and is expected to arrive September 16.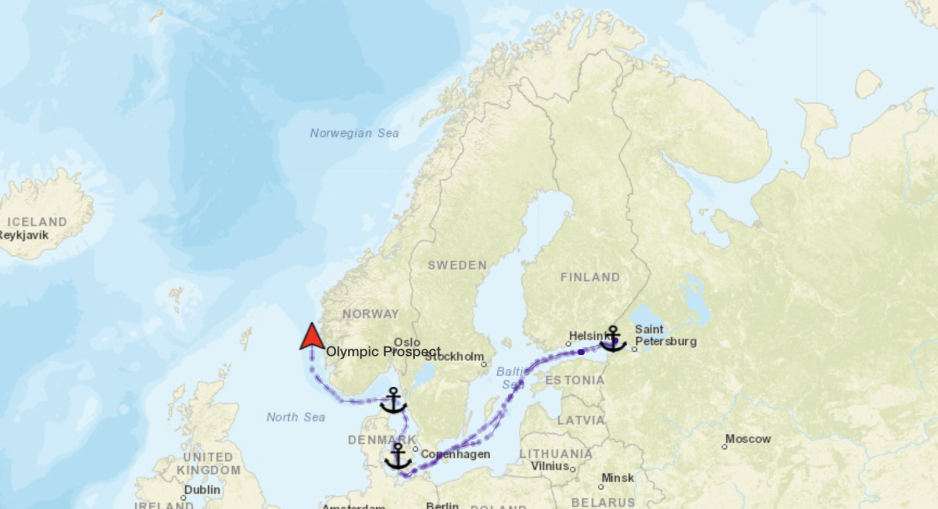 With the possible expansion of the Ukraine War into the waters of the Black Sea – a Russian oil tanker was heavily damaged earlier this month – experts speculate that Russia could further accelerate the delivery of crude oil to China via the Baltic Sea and Arctic Ocean. 
It is particularly noteworthy that the recent shipments consist of Urals crude, and not oil from the Arctic, indicating a broadening of the usage of the NSR.