Russian Oil Shipments Via Arctic Accelerate With Four More Tankers Now En Route to China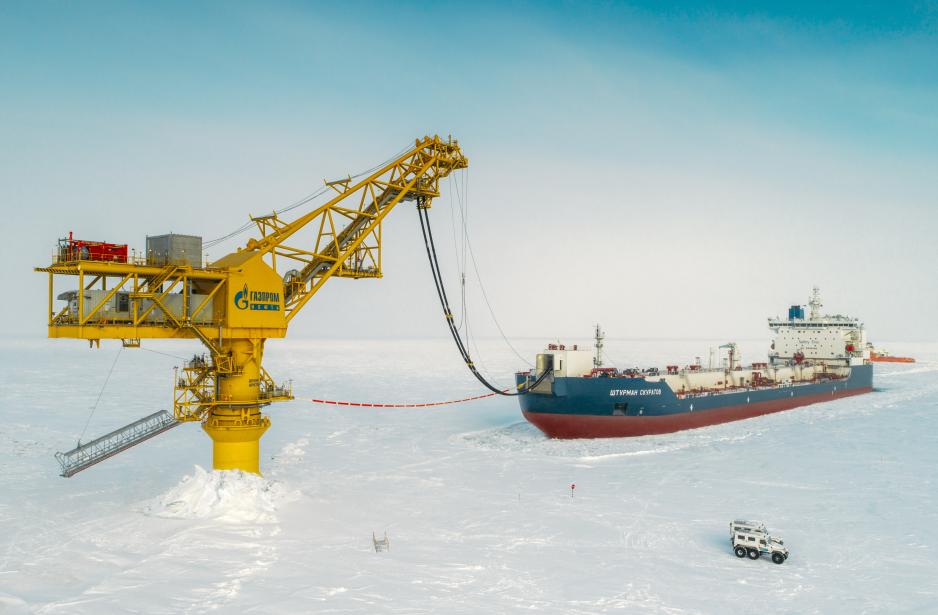 Transit traffic on Russia's Northern Sea Route could reach all-time highs this summer as Russia continues to dispatch crude oil tankers to China via the Arctic. In less than a month six vessels have departed for the country.
Russia's Northern Sea Route (NSR) is seeing unprecedented levels of transit shipping activity. Following two initial crude oil shipments departing in mid-July, four more oil tankers are now headed to China via the Arctic. Altogether at least six crude oil or product tankers are currently en route to China across the Arctic Ocean.
Two Aframax tankers, Scf Baltica (IMO: 9305568) and Korolev Prospect (IMO: 9826902) departed the Umba Floating Storage Offloading Vessel (FSO) near Murmansk in the last 10 days each carrying around 750,000 barrels of crude oil.
The 117,153-dwt Scf Baltica departed on July 30 and is bound for Tianjin in northern China. The ship holds an Arc5 ice-class allowing it to operate independently in light and medium ice conditions.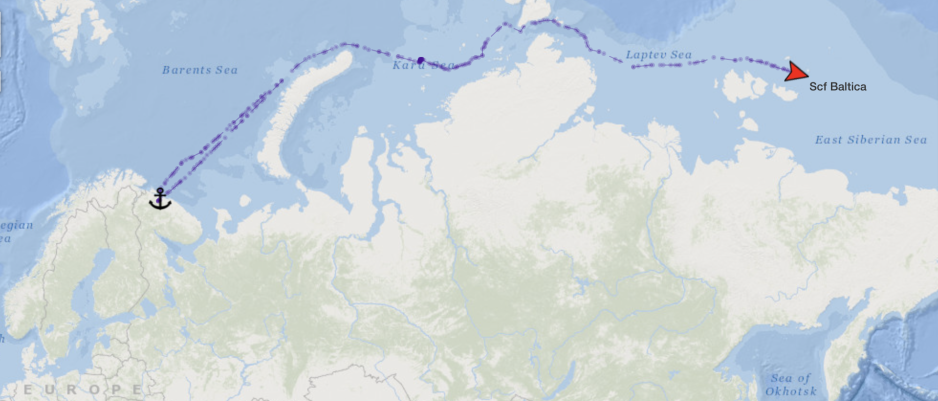 Similarly, the 113,232-dwt Arc4 crude tanker Korolev Prospect departed Umba FSO on August 7 en route to Ningbo, in eastern China.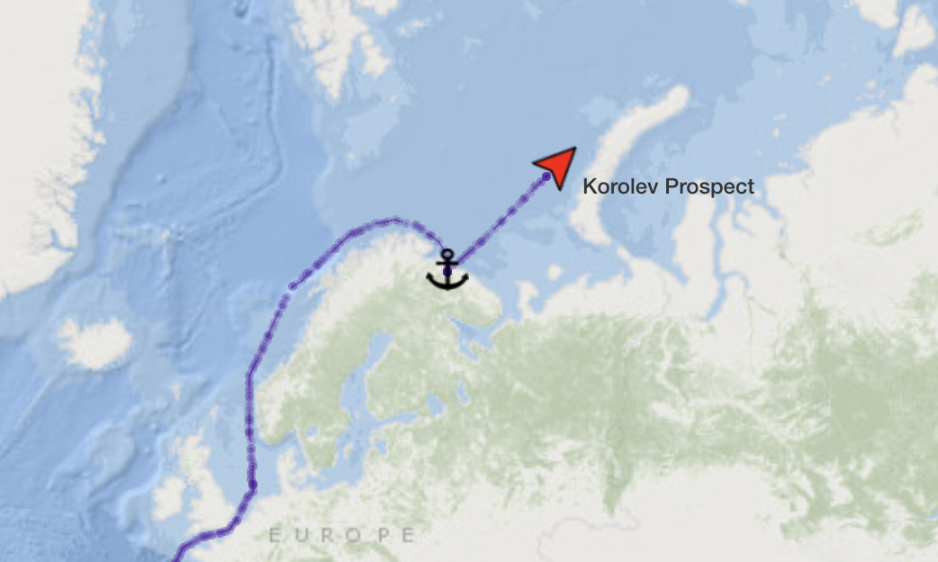 Experts say this level of crude oil shipments to China or anywhere else in Asia via the Arctic is unprecedented. 
"One thing is pretty certain, the 87 kbd of crude exports that sailed via the NSR from Russia is the highest-ever monthly reading on that route, by far. The previous high was 16 kbd, aka one tanker," says Viktor Katona, analyst at Kpler, a data and analytics firm for commodity markets.
Even smaller tankers taking Arctic route
The unusual activity also extends to much smaller oil carriers, known as shuttle tankers. These vessels routinely transport oil from the Novoportovskoye and Prirazlomnoye fields in Russia's western Arctic to the Umba FSO near Murmansk. The oil is then reloaded onto larger, more economical vessels like the Scf Baltica or Korolev Prospect.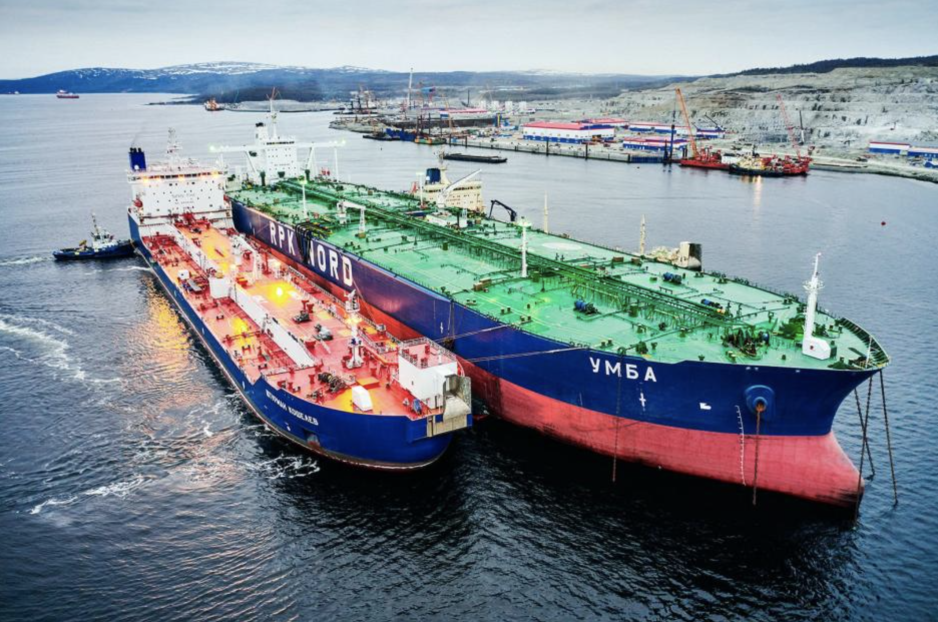 The 41,458-dwt Arc7 Shturman Koshelev (IMO: 9759939) picked up crude at the Arctic Gate terminal in the Gulf of Ob on July 29 departing for Huizhou, in southern China.
"What is odd about the likes of Shturman Koshelev doing the full NSR is that these are shuttle tankers that have been historically used to connect the Novoportovskoye and Prirazlomnoye fields, so it seems the Russians have the bandwidth to move shuttle tankers to China, too," confirms Katona.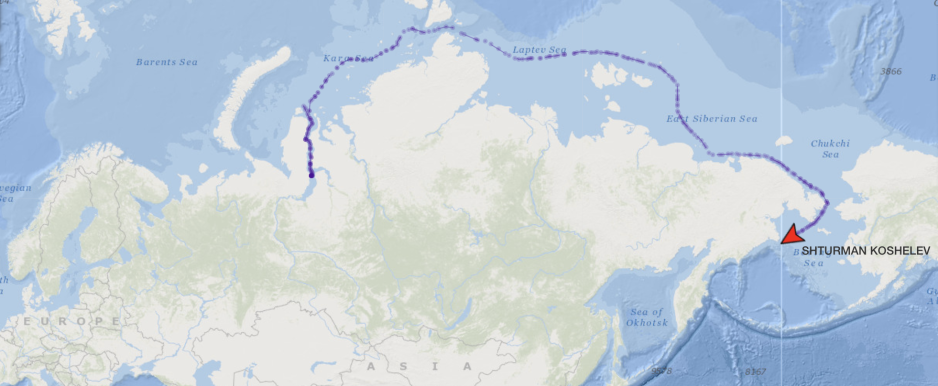 Another expert on shipping in the Arctic, speaking on condition of anonymity as they were not authorized to speak on the matter publicly, confirmed the unusual nature of a shuttle tanker traveling the long distance to China.
"The shuttle tankers serving Russian Arctic oil projects (Varandey, Prirazlomnoya and Novoportovskoye, red. note) are tailored for year-round service on these routes and thus somewhat less optimal for long-distance deliveries. It might indeed be the smallest shipment of crude oil through the Northern Sea Route in recent history. Not that there have been many anyway."
Another shuttle tanker departed St Petersburg this week and is currently traveling up the Norwegian coastline. The 49,999-dwt Arc4 product tanker Scf Irtysh (IMO: 9397535) is bound for Zhuhai, also in southern China. 
Future shipments with non-ice class vessels
Thus far, all crude oil shipments have been aboard ice-capable vessels. However, this may change as summer navigation season hits its peak. Earlier this year Russian officials stated their intention to use non-ice class tankers to ship oil across the Arctic.
Currently, challenging ice conditions in the East Siberian Sea are slowing down the initial two shipments that departed in mid-July. NS Arctic and Primorsky Prospect have been holding to the east of the New Siberian Islands for the past week, as both ships' Ice3 ice class is too low to permit them to travel through the predominant ice conditions even with icebreaker escort.