Maersk Container Ship Embarks on Historic Arctic Transit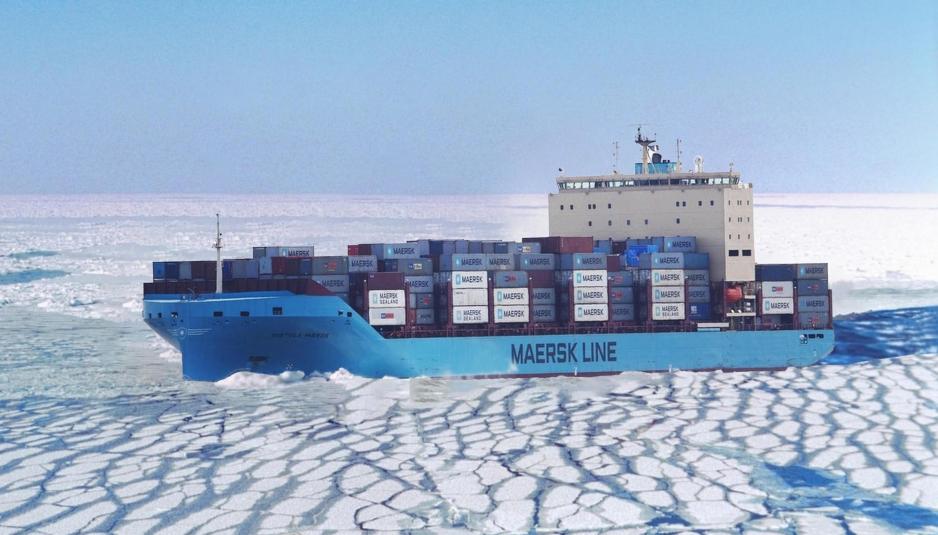 Danish company Maersk becomes latest major shipping operator to dip its toes in Arctic waters as it sends 3,600 TEU container ship along Russia's Northern Sea Route.
Danish company Maersk, the world's largest operator of container shipping, is about to send the first-ever container ship through the Arctic along Russia's Northern Sea Route.
While the route has seen rising traffic to transport oil and natural gas in recent years, the voyage of the Venta Maersk, a medium-sized container ship capable of carrying nearly 3,600 containers, will be an industry first.
A Maersk representative involved in the project who spoke on the condition of anonymity confirmed that the Venta Maersk will be sailing via the Northern Sea Route (NSR) from the Far East. The vessel is slated to depart from Vladivostok this week heading for Saint Petersburg carrying a load of frozen fish.
The company has yet to reveal the specifics of this voyage or its general plans for Arctic shipping going forward. Such details are expected after the vessel arrives in Europe in mid-September, company sources revealed.

It remains to be seen what this voyage means in terms of further developing shipping on the Arctic route and if container shipping can become viable on this hitherto niche trade route.
There has not been much doubt about the technical feasibility of sending a vessel this size through the NSR
"This is not the large container ship traffic that will change global shipping, once it becomes commonplace through the Northern Sea Route. But it is another small step in that direction," explains Michael Byers, Professor and Canada Research Chair in Global Politics and International Law at the University of British Columbia.
Maersk Planned Voyage for Past Year
Maersk initially voiced interest in sending a container ship along the NSR when it met with Russian officials in November 2017. The company's CEO Søren Skou confirmed the company's plans in an interview at the end of 2017. A permit to sail the route was granted  by the Russian NSR Administration on July 23rd.
It allows the the vessel to sail in a westward direction on the route between September 1st - 20th.

The Venta Maersk is part of a brand new generation of seven ice-class 1A feeder container ships expected to plough the waters of the Baltic Sea. The vessels are among the world's largest ice-class ships specifically designed to operate in cold and icy waters year-round and are capable of operating in unconsolidated ice up to 1 meter thick.

With a length of 200 meters and a breadth of 35.2 meters the ship is able to carry up to 3,600 twenty-foot equivalent containers (TEU). The shallow draft wide-beam vessel was built at the Zhoushan Shipyard in China.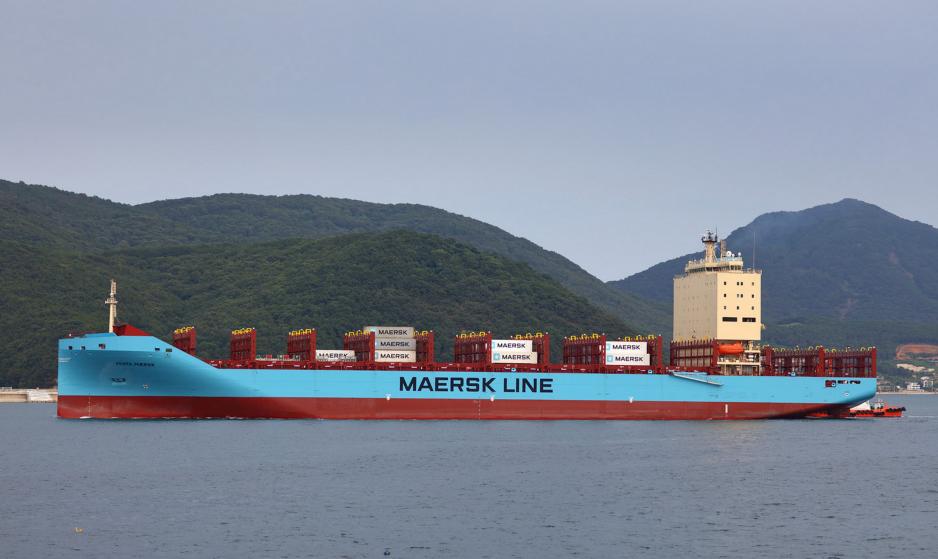 It remains to be seen if this voyage will be a one-off or if Maersk intends to establish regular service along the Arctic route.
"There has not been much doubt about the technical feasibility of sending a vessel this size through the NSR. But serious questions have been raised about the commercial viability of establishing regular container routes," cautions Arild Moe, Senior Research Fellow at the Fridtjof Nansen Institute.
Competing with COSCO China
Maersk's Chinese rival, China Ocean Shipping Company (COSCO), has increased activity on the route over the past three years. In 2017, the company sent a dozen vessels through the Arctic, including five transit voyages.
With the beginning of liquefied natural gas (LNG) shipments from Novatek's Yamal LNG facility other major shipping operators, including Teekay and Mitsui O.S.K. Lines (MOL), have begun to gain experience in what it takes to ship through the ice-covered waters of the route.

In this respect Maersk's voyage may signal the company's desire to not leave the Arctic field to its rivals should it prove commercially viable.
"Maersk is observing that COSCO is going ahead with its experiments and probably noticed MOL is also considering sending trial transits as well," says Frederic Lasserre Professor at the Université Laval Québec.

Little is known about the profitability of COSCO's ongoing Arctic voyages and the role of the Chinese government in encouraging these trial voyages.
"However, should Cosco develop a market, however tiny, Maersk may want to prevent it to be fully in COSCO's hands," surmises Lasserre. "Maersk, in my view, may be merely trying to see what can be done so as to be able to develop this small market should other players – COSCO, MOL – officially begin to develop it."
Arctic Market for Container Shipping
While high-flying estimates for shipping on the NSR by Russian officials often conflicted with reality over the past decade, the route has seen an impressive growth in destination cargo traffic delivering natural resources to markets in Europe and Asia. The question remains if this growth can translate to container transit traffic.
"The route is only usable part of the year, and even in the summer season ice can delay journeys, making it impossible to guarantee just-in-time deliveries. Nevertheless, the fact that Maersk wants to test the route shows they think it could be commercially usable for some journeys, but the scope and market for such traffic is still uncertain," confirms Moe.

If the Venta Maersk's voyage proves successful this may be the beginning of specialized and ad-hoc container shipping along the route. "It may also be that these companies are probing the possibility of developing an ad hoc, tramp container market: offering a few shuttles during the summer time," explains Lasserre.

"Ongoing trial transit voyages hint that there may be a market for this kind of shipping, not merely destinational shipping. I think transit will develop in the future along the NSR; the question is how big this market could become."