US MFA on Round Trip in Sweden, Norway and Finland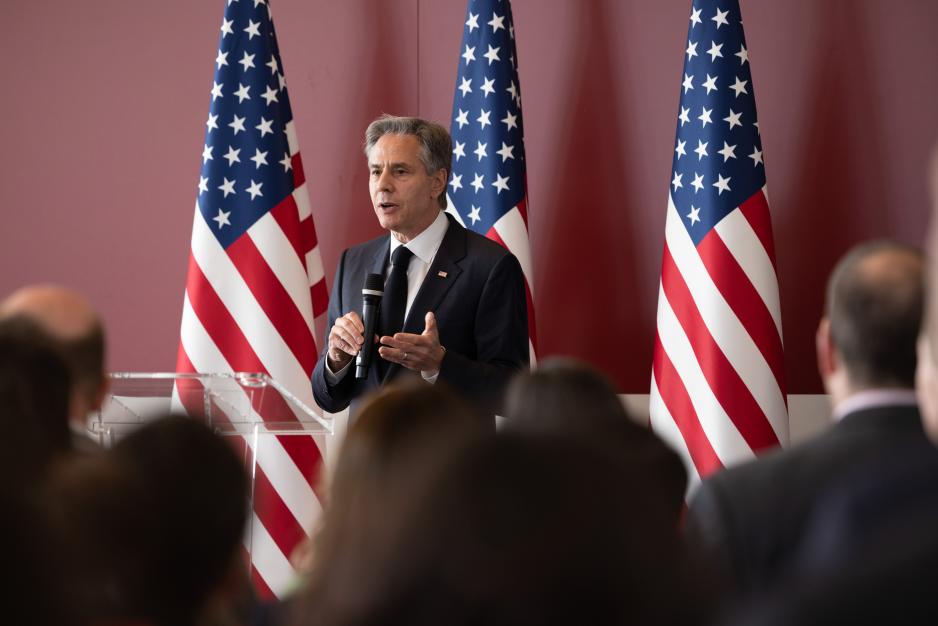 This week, US' Minister of Foreign Affairs Antony Blinken has been traveling around the Nordic region. Discussing trade and technology with EU countries and foreign and security policy with NATO colleagues has been on the agenda – as well as bilateral issues.
On Monday, US MFA Antony Blinken (Democrats) arrived in Luleå in Northern Sweden. He was there to participate in the fourth meeting of the EU-US Trade and Technology Council until Wednesday. 
Blinken also meet with Sweden's PM Ulf Kristersson (Moderates) and MFA Tobias Billström (Moderates).
The US MFA's journey then continued to Oslo, Norway, for an informal meeting of NATO MFAs Wednesday and Thursday.
The discussion between ministers, including Billström, was led by Secretary General Jens Stoltenberg – and serve as preparations for the alliance's summit on the 11th - 12th of July in Vilnius, Lithuania. The topics were the security policy situation and support for Ukraine, strengthening of defense and deterrence, as well as promoting Swedish NATO membership.
Separate meetings with Norway's PM Jonas Gahr Støre (Labor) and MFA Anniken Huitfeldt (Labor) were also on Blinken's agenda.
His roundtrip in the Nordic region will be concluded in Helsinki on this Friday. Discussion with Finland's MFA Pekka Haavisto (Green Party) was first on the agenda (on Thursday). They have discussed relevant foreign and security policy topics, such as Russia's warfare against Ukraine and support for Kyiv, as well NATO issues in light of Finland's new membership of the alliance.
In-depth discussions
"The US is one of Finland's foremost allies. The visit proves that our bilateral relations have a solid foundation. In today's security policy, it is important that we regularly lead more in-depth discussions with the US. It pleases me to welcome MFA Blinken to Finland and continue the dialogue with him," said Haavisto in a press release.
Blinken will also meet with Finnish PM Sanna Marin (Social Democrats) in Helsinki.
He will in addition give a speech in which, according to the US Department of State, he will "highlight all the ways in which Russia's aggression against Ukraine has been a strategic failure," as well as the US' continued efforts to support Ukraine's defense of its territory, sovereignty, and democracy in pursuit of a just and durable peace."
Coincides
Blinken's Nordic tour coincides with the large-scale fighter exercise Arctic Challenge Exercise across Norway, Finland, and Sweden – and is present with the US's (and the world's) largest aircraft carrier, Gerald R. Ford, for training with Norwegian forces in Arctic waters.
Finland and Sweden are also in negotiations with the US about bilateral agreements on defense cooperation, similar to the agreement with Norway that came into force last summer. The US Department of State is central to these negotiations, and issues around them has likely also been on the agenda during Blinken's visit to the countries. 
This article was originally published in Norwegian and has been translated by Birgitte Annie Molid Martinussen.