Chair of the Norwegian Defense Commission: "Extremely Important to Also Focus On Reassurance in the High North"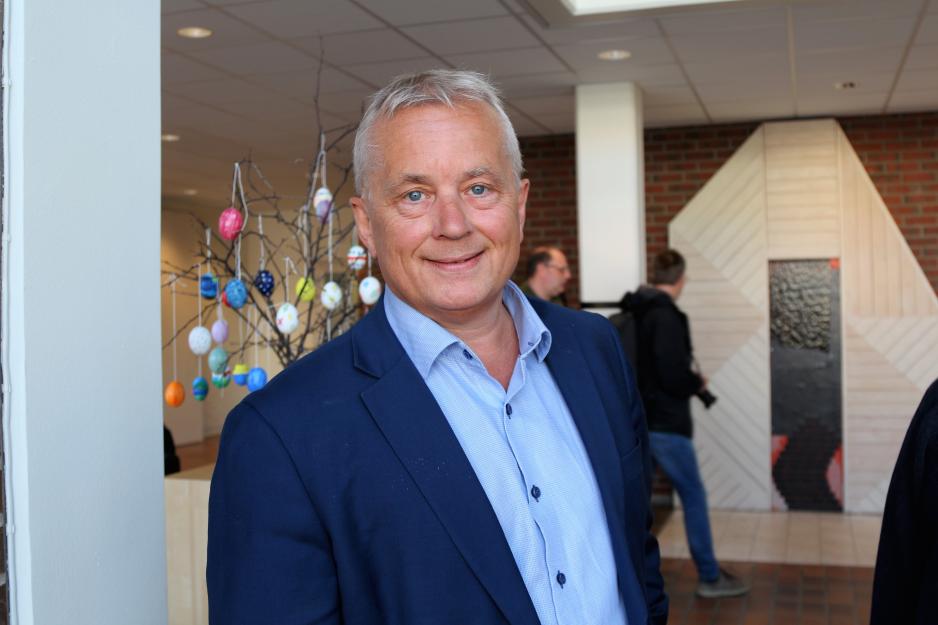 Bodø (High North News): Norway must strengthen its defense significantly – and in a time of tension and rearmament it is more important than ever with an eye toward reassurance vis-à-vis Russia, believes the Chair of the Norwegian Defense Commission. "We must do what we can to avoid war," he says.
What choices can be made to best safeguard Norwegian security in a 10-20-year perspective? And what consequences should this have for the development of the Norwegian Armed Forces?
The Norwegian Defense Commission has been working on these questions since January 2022. Next Wednesday, it will present its report. The Commission's Chair, Knut Storberget, however, unveils some of his and the other members' assessments:
"Some foreshadowing from the commission is that this is a serious situation and there is a need for new thinking. For us, it has been thought-provoking to see that our neighboring countries have taken the seriousness to heart to a significantly greater extent. In Norway, we go a long way and hope for the best. We must take a completely different approach politically to gain an understanding of the security policy challenges we are facing, " he says in a speech at Øvelse Nord in Bodø on Tuesday.
Øvelse Nord (Exercise North), organized by Nord University, is Norway's largest full-scale cooperative preparedness exercise.
Honest look at operational capability
A central focus for the Defense Commission has been to assess the operational capability of the Norwegian Armed Forces in an armed conflict. Significant deficiencies in this capability are identified, which is also pointed out in the defense analysis 2023 of the Norwegian Defence Research Establishment.
"What kind of operational capability do we really have? To dare ask this question is to do something similar to what the Swedes do. In Sweden, brochures are sent to almost every household with the question "What if the war comes to your municipality?". The Norwegian authorities think that "We must not do this – it will scare people". But discussing what war could mean for Norway is important," Storberget points out.
Low tension in the High North is still a relevant objective.
Reassurance is still essential
Furthermore, an overarching point is that the Norwegian Armed Forces must be strengthened to better deter attacks and manage a possible war. At the same time, the Norwegian policy of striking a balance between deterrence and reassurance towards Russia should be safeguarded, says Storberget to High North News.
"The commission has discussed this. I believe that it is more important than ever that we also have an eye toward reassurance [vis-à-vis Russia, editorial note]. We must now avoid that a more heated security political situation could trigger incidents based on both misunderstandings and more aggressive behavior," he points out.
"We have looked at the Norwegian framework for the reassurance element – such as the base policy and the nuclear weapons policy. As of now, I can at least say that at a time when defense is to be built up, it is extremely important that we also consider this aspect. We must do what we can to avoid war."
Topic for Nordic dialogue
Going forward, it is relevant to discuss this topic with Finland and Sweden, as Storberget sees it.
"Low tension in the High Horth is still a relevant objective. With the Finns and eventually also the Swedes in NATO, it could also be a Nordic matter to discuss what to do in relation to this. It would be beneficial if we were not only in agreement about, for example, how large our air capacities are, but also how we can, to the best possible extent, conduct reassurance and avoid ending up in a war situation."
NATO expansion in the Nordic region is also central to the Defense Commission's outlook.
He points out that the paradigm shift in Norwegian security policy is not in the Ukraine war, but in a completely new security policy situation in the Nordic region – with Finland as a new member of NATO and Sweden as an applicant country.
Article 5 is presented almost as a 'Come-and-help-Norway provision'. It is not just that.
The Nordic Region in NATO
"The NATO expansion provides fantastic scope for building Nordic security. We can think of large-scale operations and division of labor in a Nordic framework," Storberget says in the speech and continues:
"But the other side of Finland's NATO membership in particular – which we often do not dwell on too much – is that here also lies a security policy challenge for Norway. NATO's border with Russia is significantly extended in our immediate areas by around 130 miles. Putin has said that Finnish NATO membership will bring more tension to these border regions. The Baltic Sea will also become a kind of territorial sea for Nato where it will be very tight for the Russians."
"An important point is that Article 5 of the North Atlantic Treaty, the solidarity provision, is almost portrayed by many as a 'Come-and-help-Norway provision'. It is not just that. We must also be able to step in and help. Therefore, I believe – and the Defense Commission says a lot about this – that the whole country is going to be much more relevant in a security and defense policy context than it has ever been."
This particularly applies to Southern Norway, Central Norway, and the areas up to Ofoten, Northern Norway, in regard to receiving allied reinforcements, he points out. 
"Norway will not just be a 'terminus', but a transit area for allied support and a military staging area. This will challenge us in a completely different context and scope than before. In practice, this means that many of the military capacities that are currently not present in, for example, Southern Norway must be built up."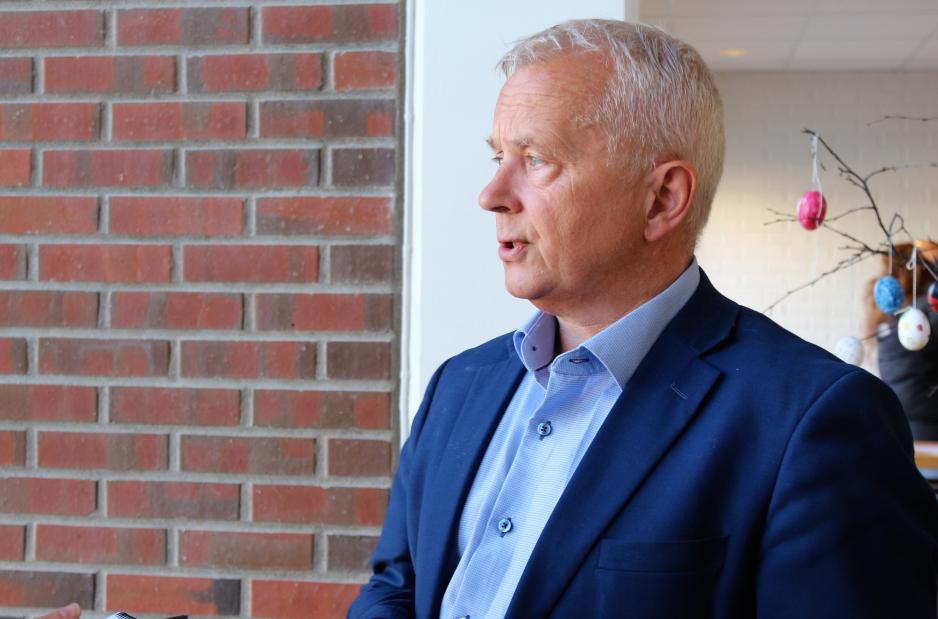 Also rearmament in the north
However, the new relevance of Southern and Central Norway and the need for rearmament there does not mean that Northern Norway has become less important, according to Storberget.
"Even if we get a security policy perspective towards the south of Norway due to Finnish and Swedish NATO membership, the obligations in the High North do not diminish. They will fully be there because the Russians have such vital interests in the north – and it is important that we both keep an eye on and have preparedness in relation to Russian activity," he tells HNN.
"We have a completely different security policy situation now, which forces an increased investment in defense, also in Northern Norway. When it comes to this region, we have looked at a significant build-up of capacity. In this, of course, the Nordic element will also be very central. Today's shared thinking around air capabilities and army capabilities is only becoming more and more important," adds Storberget.
The US and Great Britain are also interested in a presence in the High North. Has the commission thought about which defense cooperation Norway should invest extra in?
"Yes, we do. There are some partners for cooperation that stand out quite clearly. At the same time, I believe that Norway must also decide what kind of basic defense strategy we will have. And the maritime domain is absolutely central. We will have to wait until May 3 for more about this."
Competition for Arctic resources will become more important.
The US pivot to Asia and a melting Arctic
Investing in the Norwegian Armed Forces is also actualized by two other developments that Storberget highlights in his speech – illustrated with maps of Asia and the Arctic.
"The other central dimension in a 10-20-year perspective is that the US will concentrate more on China and the South China Sea. What will the US draw on if there is a conflict with China there? Military resources that would have gone to Norway, amongst others. This means that we must take more responsibility for our own safety," he says.
"The map of the Arctic is my favorite map. What will the conditions around the North Pole be like in 10-20 years, and what does that mean for Norway? The Arctic will be largely ice-free for longer parts of the year. With this comes increased traffic associated with resource extraction, trade, and military activity. China is signing up, Russia has a long Arctic coastline, and we have vulnerable natural resources, including around Svalbard. There is every reason to believe that competition for Arctic resources will become more important and therein lies a very challenging security policy."
We have to do part of the same exercise as our German friends have done.
A Norwegian Zeitenwende?
In the face of such demanding security policy prospects, Norway should look to Germany's big move, maintains Storberget and points out that the Defense Commission has met the German Chancellor Olaf Scholz in Berlin.
"We have to do part of the same exercise as our German friends have done. After Russia's invasion of Ukraine, Germany launched a historic turning point, a Zeitenwende, by establishing a defense fund of 100 billion euros. Many of the countries that the commission has visited are now investing heavily in building up their defenses. They have far worse public finances than Norway – they borrow money."
"As the commission points out, Norway will reap additional oil and gas revenues of between NOK 1,000 and 2,000 billion over the next three to four years. By extension, we ask the following: Is it now possible to envisage a major investment in the Norwegian Armed Forces beyond what is the normal size in politics – and should we do it?"