"Norway Must Sweeten the Deal to Keep the US' Interest," Says FNI Director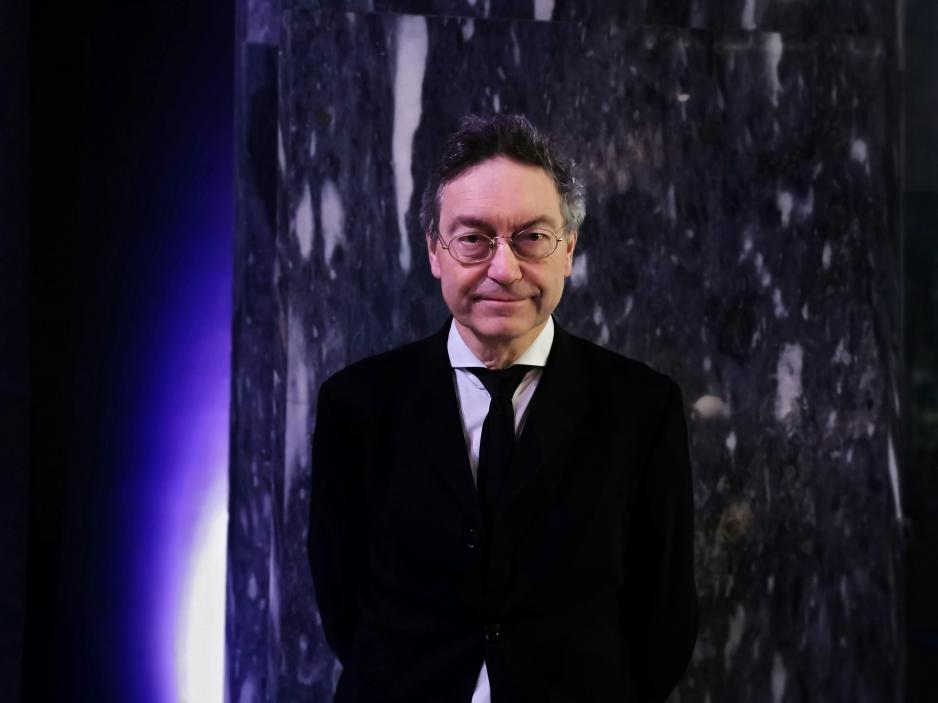 "In the time coming, the Americans will likely make requests in exchange for interest. We should therefore think through what we are willing to give, such as on the topic of military bases," says Iver B. Neumann, Director at the Fridtjof Nansen Institute.
The US' increased focus on China and its growing interest in Asia present challenges for Norway, with great relevance to the High North.
"The US is looking more and more to China. The less interested the US is in Europe and Norway, the more we have to offer. It is not enough to think about percentages in defense budgets. We must also think about specific military conditions and our self-imposed restrictions. They will have to go, right?" asks Iver B. Neumann, Director of the Fridtjof Nansen Institute and continues:
"If Norway is to keep the US' interest, we have to sweeten the deal. The US has bases in around 140 countries, but not in Norway. In the time coming, the Americans will likely make requests in exchange for interest. We should therefore think through what we are willing to give, such as on the topic of military bases."
Neumann raised this topic at the Norwegian Foreign Policy Conference of 2023 in Oslo on Tuesday, organized by the Norwegian Ministry of Foreign Affairs and the Norwegian Institute of International Affairs (NUPI). As part of the ministry's new project "Response – Norwegian Foreign Policy for a New Era", a number of such conferences are to be held across the countries in order to facilitate broad foreign policy debate.
The backdrop is that Norway is to maneuver a dramatically changed international landscape – affected by Russia's war against Ukraine and great power rivalry between the US and China, among other things.
The restrictions
After Norway's supplementary defense cooperation agreement with the US in 2022, four military bases, two of which are located in Northern Norway, have become "agreed areas" – of which the Americans have the right to unhindered access and use.
This agreement and other American activities in the country, such as American soldiers on rotation-based training in Troms, Northern Norway, have been perceived by many as an erosion of the base and nuclear policy.
For now, however, Norway's official policy is that we are not to have foreign bases or permanent stationing of foreign forces on Norwegian soil in peacetime.
Norway's self-imposed restrictions on base, nuclear, and port policies, as well as guidelines for allied military activity on Norwegian territory, is part of Norway's balancing act between deterrence and reassurance towards Russia. The restrictions were designed during the Cold War in other to decrease tension in the High North, i.a.
More specifically, the other restrictions deal with nuclear weapons not being stored on Norwegian soil in peacetime and that other states' marine vessels are not allowed to have nuclear weapons on board when they call Norwegian ports. In addition, they apply limitations on allied exercise activity in Finnmark.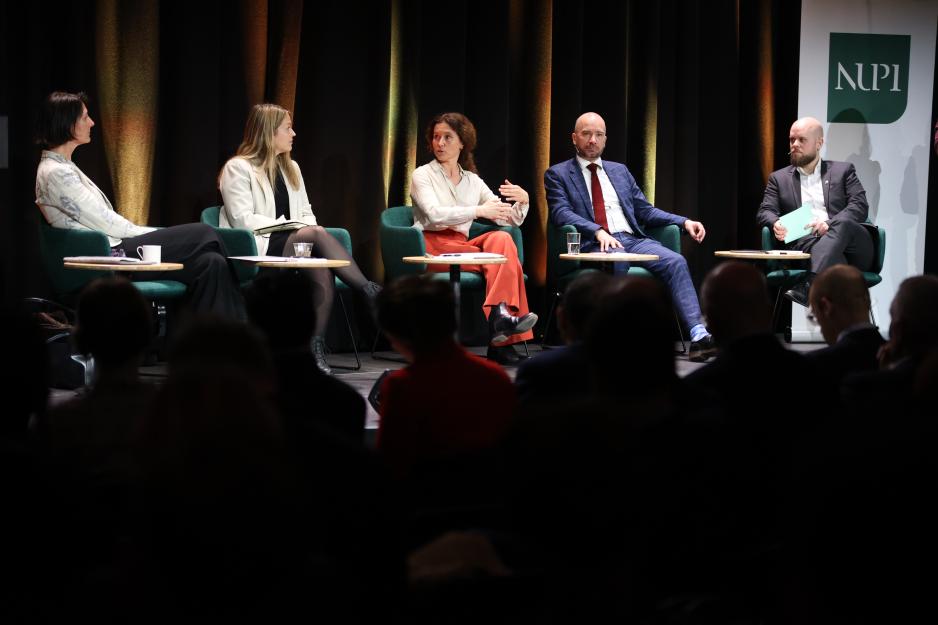 Still there
Norwegian Prime Minister Jonas Gahr Støre (Labor) participated in the panel discussion with Neumann, and was asked the following question live by moderator Hanne Skartveit, Political Editor of VG:
"Is the base policy falling, Støre?"
"No. But it is in Norway's fundamental interest to facilitate allied training, exercise, and presence in Norway. The Americans are now investing significantly in some of the advanced positions they have in Norway and that is good. That they are looking towards Asia and are going to expect that Europe takes greater responsibility for their own security, I believe is right. But it is not likely that the US will turn away from Europe," says the prime minister and continues:
"Norway's location in the High North – close to Russia's nuclear weapon arsenal and with a China that is involved in the Arctic – I believe will be of great strategic significance to the US in the future. We still have great opportunities to maintain the interest and the relationship with the US.
In regard to American investments in this country, Støre likely points to the recent announcement that the US will build infrastructure on Rygge Air Station in southeastern Norway for NOK 2 billion. The station is one of the "agreed areas". Thus far, no plans for American investments in military infrastructure in the north have been made known.
Should be prepared
Furthermore, the FNI Director elaborates on his views on the future of the restrictions to High North News.
"The self-imposed restrictions are under pressure. We have already seen an upgrade of American physical presence in Norway and the Americans are likely to desire further upgrades even though they are most interested in China. When new requests come, we should have made up our minds on what we want to answer. We should discuss to what degree we want to maintain the restrictions and what it may cost us to stick with them or to let them go.
Neumann believes that this discussion should include two elements.
"One place to start is to take a closer look at the experiences of American soldier training in Northern Norway and how things are where the USA has military bases. For example, American soldiers at the Okinawa base in Japan have lost their heads; there have been rapes and confrontations with the local population. If we were to slacken the base policy and if we do not want it that way, we must plan to limit the damaging effects as much as possible."
"What should we do with the restrictions that are also partly dependent on what Finland and Sweden will do, something that was brought up by other panel participants today. It is not possible for three NATO countries in the same geographical area to have completely different policies on this, so we must come to some sort of agreement and stick with it."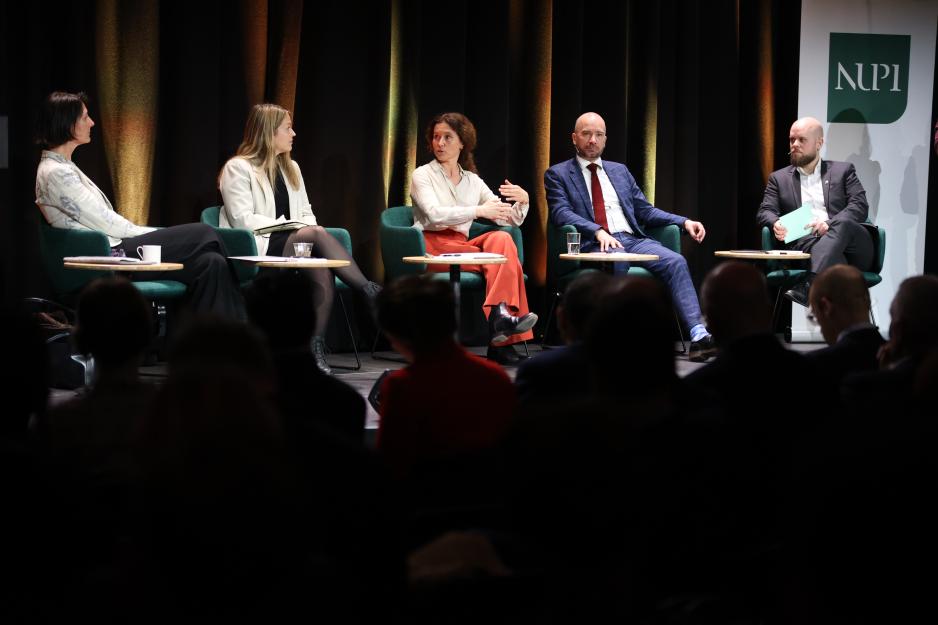 New relationships with NATO neighbors
Neumann refers, among other things, to a presentation by Karen-Anna Eggen, Researcher at the Norwegian Defence University College's Institute for Defence Studies.
"Both the prime minister and Neumann have today touched on the important subjects of deterrence and reassurance. Neumann points out that the USA may put pressure on this balancing act which we value highly in Norway. But it will also be able to be changed by what Finland and Sweden choose to do. If the Finns say that they will not have any self-imposed restrictions, what will we do in Norway? It will then be less meaningful to stick to ours, but at the same time, they are part of a balancing policy that is deeply rooted in the Norwegian identity. This will likely be one of the central issues that we must discuss in the time forward," says Eggen.
Eggen also states that Norway's role in the alliance will be affected på Finnish and Swedish accession and questions whether Norway's position as 'NATO's eyes and ears in the north" will be so given going forward.
Senior Researcher Julie Wilhelmsen at NUPI also addresses the balancing policy.
"The balance between the mentioned concept of deterrence and reassurance is under pressure. I recently listened to the Chiefs of Defense of Finland, Sweden, and Norway, in Kirkenes, and noticed that the Finnish approach is not the same as the Norwegian. Finland emphasizes deterrence – not in combination with reassurance," states Wilhelmsen.
This article was originally published in Norwegian and has been translated by Birgitte Annie Molid Martinussen.