High Noon:

Strives for Open and Bold Art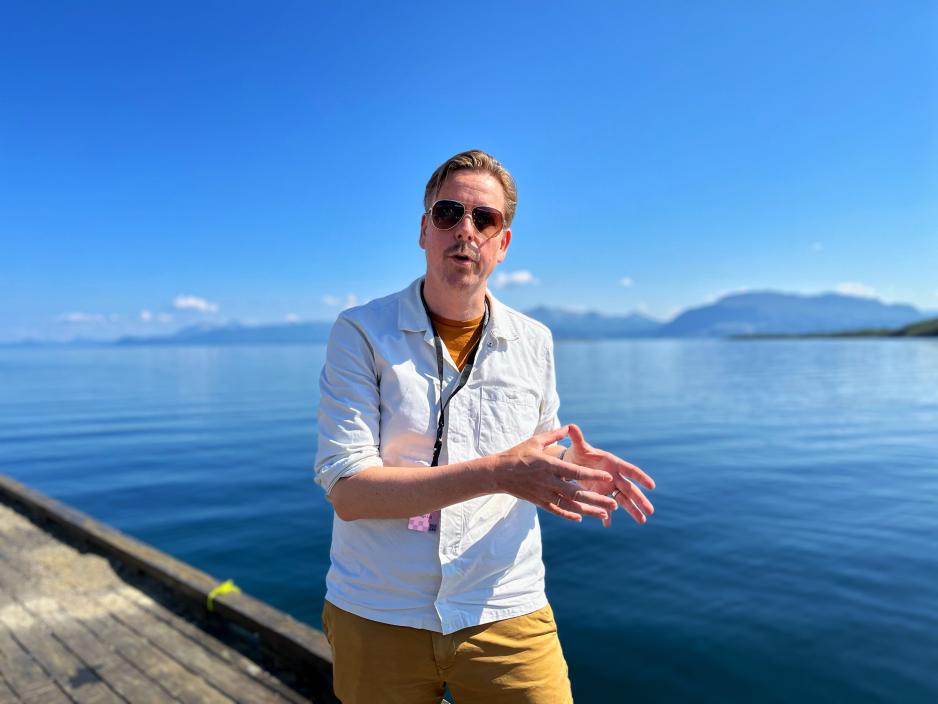 Harstad (High North News): "A lot is at stake. Art has been referred to as a "trench" – it buries itself and holds its ground. At times, there are tendencies for "burying strategies" to be needed even in our society," says Director Tore Vagn Lid.
The High Noon debate series is organized over several days during the True Northern Arts Festival in Harstad, Northern Norway – a collaboration between the festival and High North News.
On Tuesday, the responsibility of art was discussed:
When the world around us is affected by major societal changes and values are being tested, what is the function of art? What responsibility and opportunity do the artists have to comment on the tragedies from the stage? And what about freedom of speech within the arts?
Who: Tore Vagn Lid, Director, Artistic Leader of Transiteateret-Bergen and Professor at the Department of Art and Media Studies at NTNU.
Of current interest: Profile artist for the True Northern Arts Festival in 2024/2025. Lid has, among other things, directed the play "States of Exception" about the terrorist attacks in Norway on 22 July 2011 – and a new version of Nordahl Grieg's play "Our Honor and Our Power" from 1935.
Art as a counter-voice
How does your art approach this theme?
"I hope it does it in such a way that it is always restlessly seeking a way to approach reality in a way that other media cannot. That it is trying to keep itself open, willing to take risks, and bold – and what this entails depends on society. If one is, for example, pushed toward the commercial, one should perhaps muster resistance to it. Art can continuously function as a counter-voice, meaning that social discussions are kept open and multi-voiced, as far as possible."
What can art, in particular, contribute to this debate (about itself)?
"I believe this to be a question of the medium in the old sense of the word: Different ways of approaching reality and communicating it. Art has a touch of reflection, emotion, and concentration, which is hard to achieve in other media. That is exactly what makes the artistic medium significant when it works on itself and keeps itself curious."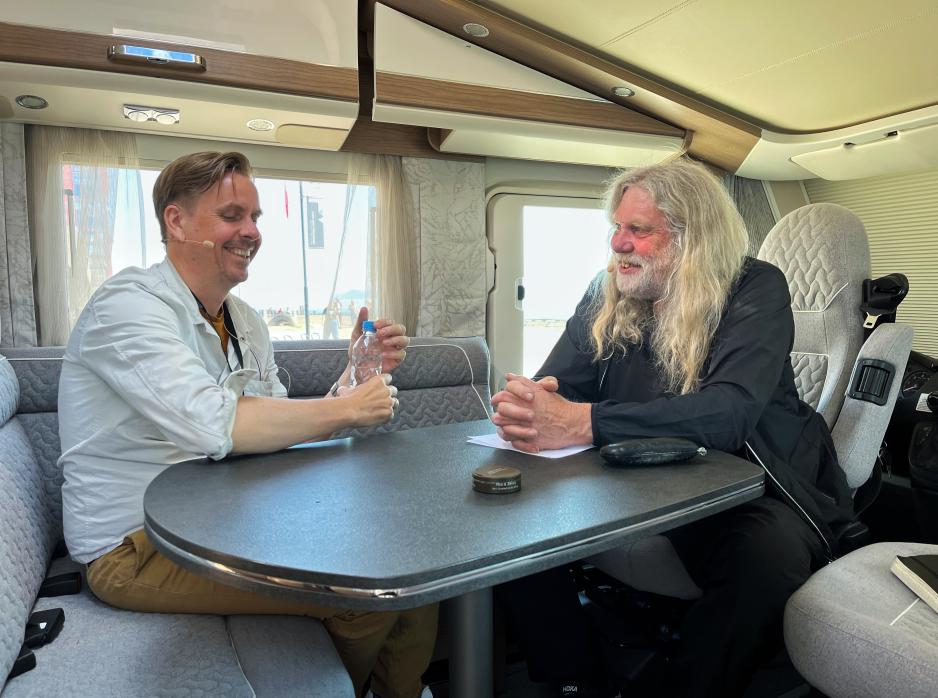 Trust and headroom
If you were to pull one main argument from the debate, what would it be?
"We need trust between us so that the art space can be kept open and willing to take risks. In this space, we do not need instrumental guidance. This is not just about the well-being of art but also about a society that manages to take on a self-critical perspective," says Lid and continues: 
"Such trust-building is both about the approaching of artists and societal institutions – as well as how the other media and citizens act. The German philosopher Adorno referred to art as a "trench" – it buries itself and holds its ground. At times, there are tendencies for "burying strategies" to be needed even in our society."
What should we discuss going forward within this context?
"We should always strive to be a society that reflects on how we can keep our spaces of expression critical, multi-voiced, and open. This, of course, includes artistic work.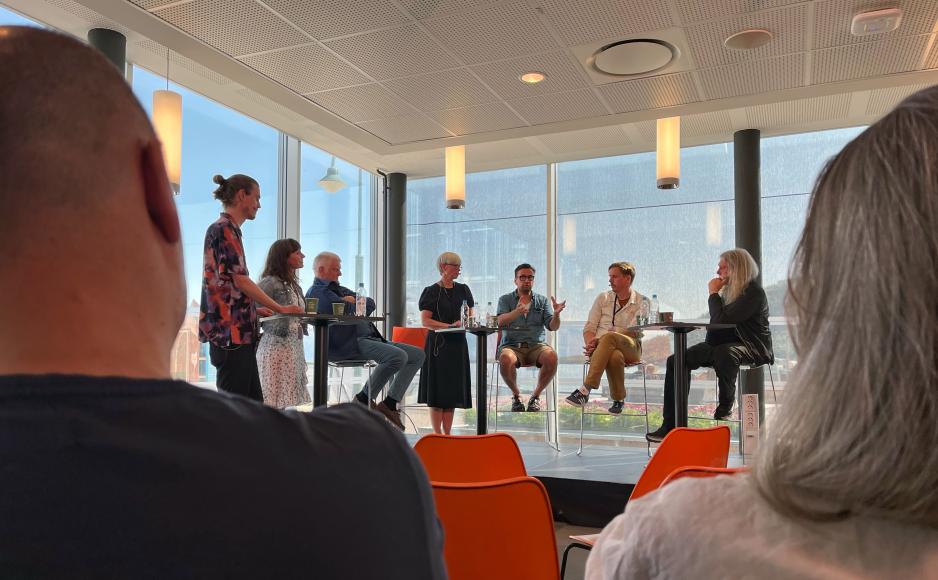 The panel
These also participated in the debate:
Egill Pálsson, Theatre Director of Hålogaland teater
Susanne Næss Nielsen, Director at Davvi - Centre for Performing Arts 
Hans Eirik Voktor, Film Director and Professor of documentary film production at the University of Stavanger
Anki Gerhardsen, Social Debater, Critic, and Editor of Lytring
Andreas Kühne, Multimedia Artist and Ph.D. student at the Academy of Music, UiT The Arctic University of Norway
The debate series
High Noon also includes the following debates:
This article was originally published in Norwegian and has been translated by Birgitte Annie Molid Martinussen.