"Us Northerners Should Joke More About Climate Change"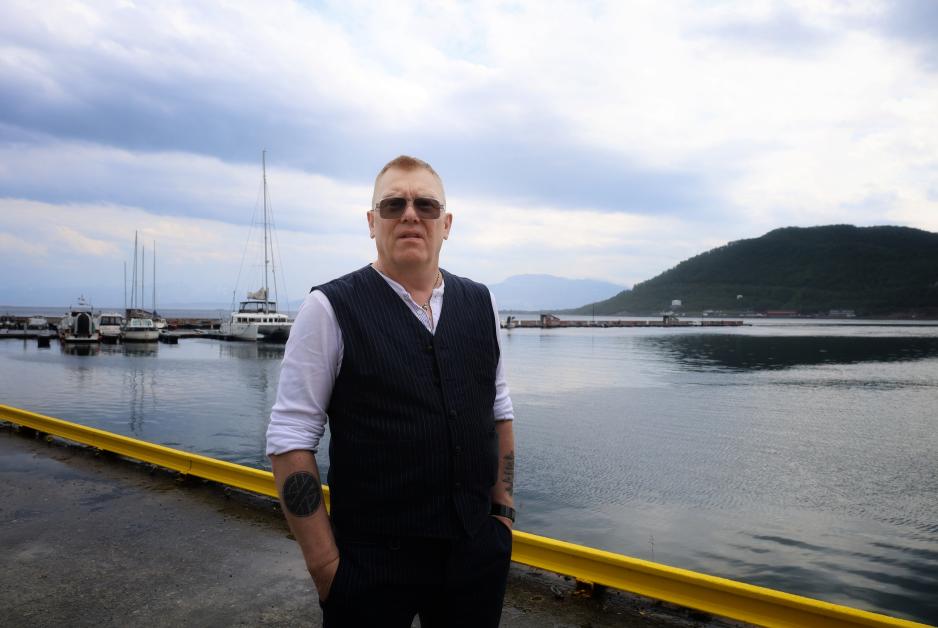 Jón Gnarr, comedian, author, and ex-mayor in Reykjavik, has faith in the Nordic humour. He believes that northerners, who are at the mercy of the natural elements, should poke more fun at the dramatic climate threat, as a way of coping with it.
"We do not need comedy and satire at all times, but we should be more open for the possibility that comedy can sometimes be a valuable tool for problem solving," says Jón Gnarr.
The Icelander became internationally known in 2010. Back then, he was an an anarchistic comedian, actor, and author, who became elected mayor in Reykjavik, the capital of Iceland.
Gnarr's political devotion - thereby in the interface of comedy and gravity - grew in the face of a crisis. We will come back to this later.
Nowadays, there is another crisis which Gnarr believes that northerners should be approaching with more humour.
"Us northerners should above all poke more fun at climate change. I recently heard the slogan 'Make the world cool again', and I really liked it," he laughs. 
"The slogan is humorous, but sensible: We need to cool down our planet."
What are glaciers good for? Absolutely nothing!
A twist on the tricky
Humour can spread awareness and help us handle this complex and frightening threath to our existence, says Gnarr. 
"Fundamentally, we need to fly less, eat less meat, and ensure energy effiency. In other words, we have to do terribly boring things," he states while chuckling. He continues:
"We need to find out how to do these boring things, and humour can be essential in that context."
He himself has joked about the consequences of climate change in his home country.
"A while back, the media reported that all the glaciers in Iceland will be gone in 100 to 150 years. 'Thank you and goodbye,' I tweeted and went on: 'What are glaciers good for? Absolutely nothing!'"
Admittedly, some did not get the joke and wanted to make Gnarr aware of the gravity of the issue. He then specified his ironic twist and wish to spread awareness. Regardless, the result was more attention around the melting of the glaciers. 
We need to be more proud of our Nordic sense of humour.
Rooting for the Nordic sense of humour
Gnarr can also see potential in tackling the climate threat with Nordic humour especially, where gallows humour or gálgahúmor, is an essential sub-variety. 
"The Nordic humour comes from the point of view of people who are at the mercy of the natural elements and who live with a harsh climate and weather. And this sense of humour can be essential for our survival in a time characterized by drastical changes in our environment," he says and goes on:
"Some say that us northerners have little sense of humour or a dry sense of humour. From my perspective, that is not the case. I believe that we need to be more confident in and proud of our Nordic humour."
In a lot of his comedy, Gnarr has gotten inspiration from domestic affairs, and has, in his own words, said things that are 'not allowed' to say in Iceland. For example, he has joked about Iceland only consisting of rocks and sheep, and that the weather is constantly miserable. This made some people very upset, he says.
We want to record what women are saying and then listen to it.
The limits of comedy
Today, the 55-year old feels that comedy - not just in the North, but throughout the West - must conform to stricter frameworks than in the past, like when he started stand-up comedy in the 1990s and later ventured into the political landscape. 
"The limits of comedy have become narrower. During my party's election campaign in 2010, I spoke very directly. One of our slogans was 'We want to listen more to women'. People asked what we meant by that. 'We want to record what women are saying and then listen to it. That's how serious we are!'," was the answer.
Gnarr chuckles. 
"I said some things then which were difficult to say at the time, but which are probably impossible to say now, 12 years later, because it would be misunderstood so quickly."
Are people easily offended today?
"Many comedians, such as Ricky Gervais, says that a joke is a joke. In other words, do not interpret a joke as if it was not meant as one. That is often the case today."
I spoke a lot about Moomins in my election campaign.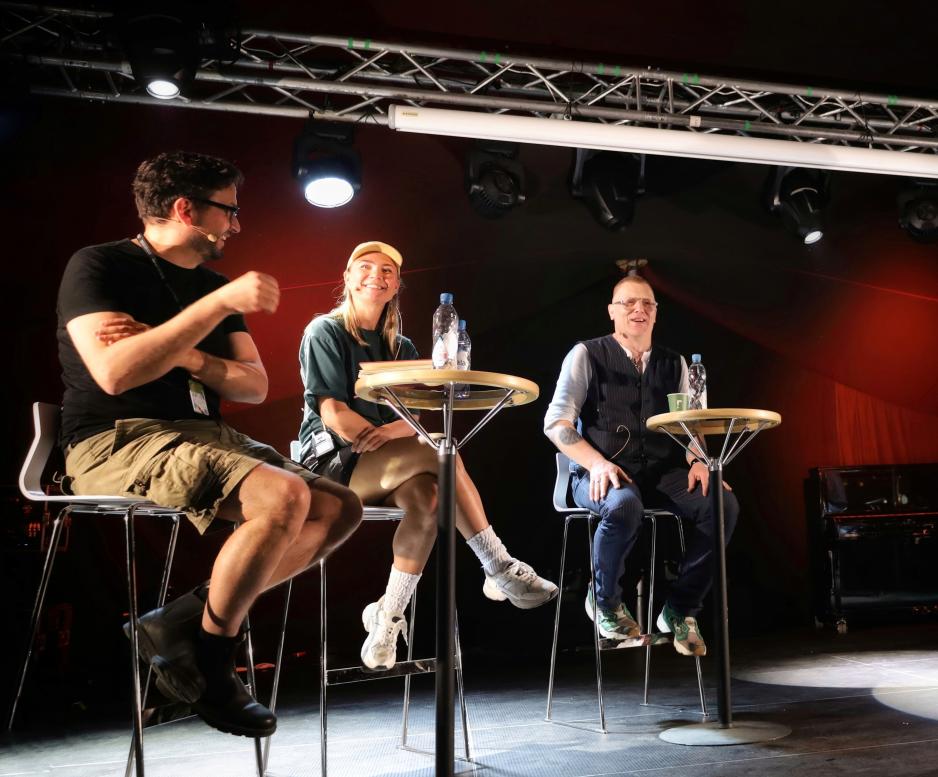 Moomins against the rotten
Gnarr established the party Besti Flokkurinn at the end of 2009. In English, the name is 'The Best Party'. "Because who would want a bad party?" he reasoned. 
With this, Gnarr threw himself into the election campaign in Reykjavik, a city on the verge of bankruptcy due to the financial crisis and corruption. The entire country was "taken over" by the International Monetary Fund, Gnarr says. In the face of this gravity, he used humour and satire, but with a sincere platform of values. 
"I talked a lot about Moomins in the election campaign," Gnarr smiles. 
He promised voters free towels at public swimming pools. Polar bears in the city zoo. Disneyland to Iceland.
"I also promised that I would break all my promises. Therefore I did not promise anything. And that was quite wise," Gnarr bursts out laughing and raises his arms.
Fundamentally, he was elected on the basis of honesty, integrity, and fun. The aim was to shake up the rotten political establishment and create a spectactle, he says. Not to win the election.
I created the movement and was its symbol, but at the same time it was much bigger than me.
Why not?
But the voters wanted it differently. With 34,7 percent of the (protest) votes, the anarchist landed himself in the mayor's office, and governed the city in coalition with the social democratic alliance Samfylkingin.
"After the financial crisis, people felt that the professional politicians had failed, and thought: 'Why not choose a regular guy who is at least probably honest and decent?'", says Gnarr and continues:
"I created the movement and was its symbol, but at the same time it was much bigger than me. The movement consisted of many people with different experiences, and many of them were highly educated in different fields."
After the election, there were some tough times and long hours to save the city's economy. Gnarr raised fees, merged schools and laid off public employees. 
He also managed to badger with Iceland's NATO membership. Participate several times in Gay Pride in women's costumes, and criticize Russia's homophobic policies. Tattoo Reykjavik's coat of arms, then get sick from the tattoo. 
It is like Bilbo Baggins against Mordor.
Inspired Zelenskyj
Gnarr's 'best party' also contributed to satirical political protesting against corruption and mismanagement beyond national borders.
The president of Ukraine, Volodymyr Zelenskyj, and his party drew great inspiration from the Icelandic movement. In light of this, Gnarr and Zelenskyj met in Kiev in 2019, after the latter had been elected.
Their backgrounds are very similar, as Zelenskyj also is an actor and comedian who went into a political position of power. As is known, he previously played the role of Ukrainian president in the TV-show Servant of the People (Sluha Narodu), as his party is also called.
Although the distinctive similarities between him and Zelenskyj are there, Gnarr highlights the differences. 
"The situation was and is more serious in Ukraine. Although it is difficult to handle professional politicians politicians and elites in Iceland, dealing with Putin's Russia is quite another. It is like Bilbo Baggins against Mordor."
What we need more of in politics is women.
In with the women, out with macho madness
After four years in power in Reykjavik, Gnarr gave up his political career and and dissolved the party. He was encouraged to run for president, but chose to return to screenwriting at the city's theatre and a master's in fine art. 
What did you achieve with The Best Party in Iceland? Is there anything that still stands?
"The party helped to change the Icelandic political culture, I think. Through inspiring better communication between politicians and the people, and also between politicians," Gnarr answers. 
"I have also spoken a lot about what we need more of in politics - both in Iceland and other countries - which is women. Preferably young and educated. On this front, things have changed considerably in the Icelandic political landscape, even in the right-wing conservative party," he adds.
On that note: if you got the joke above, Gnarr has a genuine desire to listen more to women. And his related and concluding point is marked by gravity.
"If we had more women in politics, I do not think we would be in the same shit that we are in now with Russia. Because this is fundemental macho madness."
This article was originally published in Norwegian and has been translated by Birgitte Annie Molid Martinussen.