President Niinistö and Prime Minister Marin: Finland Must Apply for NATO Membership Without Delay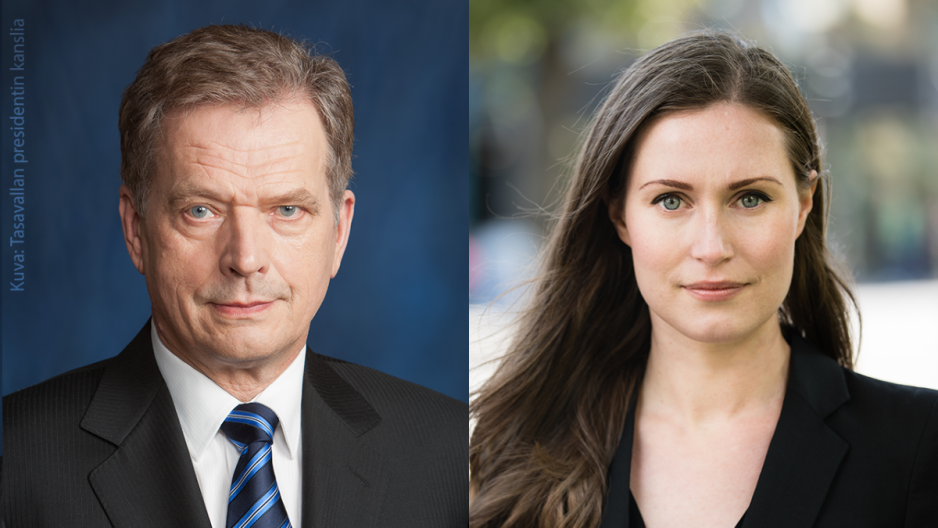 A NATO membership would strengthen Finland's security, says President Sauli Väinämö and Prime Minister Sanna Mirella Marin of Finland
In a joint statement today, President Sauli Väinämö and Prime Minister Sanna Mirella Marin of Finland states that a finnish NATO membership is a matter of urgency:
"During this spring, an important discussion on Finland's possible NATO membership has taken place. Time has been needed to let Parliament and the whole society establish their stands on the matter. Time has been needed for close international contacts with NATO and its member countries, as well as with Sweden. We have wanted to give the discussion the space it required", the pair says in the statement.
As the moment of decision-making is approaches, the President and the Prime Minister wishes to state their equal views, also for information to the parliamentary groups and parties.
Rapid decision
"NATO membership would strengthen Finland's security. As a member of NATO, Finland would strengthen the entire defence alliance. Finland must apply for NATO membership without delay. We hope that the national steps still needed to make this decision will be taken rapidly within the next few days", they say.
As a member of NATO, Finland would strengthen the entire defence alliance.
The actual decision to submit an application will be made by the President and the Government at a later date. Parliament will also be consulted on the decision.
In Sweden, an application can be ready as early as Monday, according to Expressen.
Protected by NATO
In order for Finland and Sweden to formally join NATO, all 30 member states must ratify the protocol approving the two countries. This period can last a long time. During this period, both Sweden and Finland are exposed to Russian hybrid attacks.
Finnish authorities are preparing reactions from Russia, according to YLE.
At the same time, arrangements will be made for an increased presence of NATO forces during this. President Niinistö said on Wednesday that Vladimir Putin must take the blame for NATO now expanding..