Norwegian Foreign Minister Will Not Promise any Guarantee of Fast-Track Processing of Finnish-Swedish NATO Application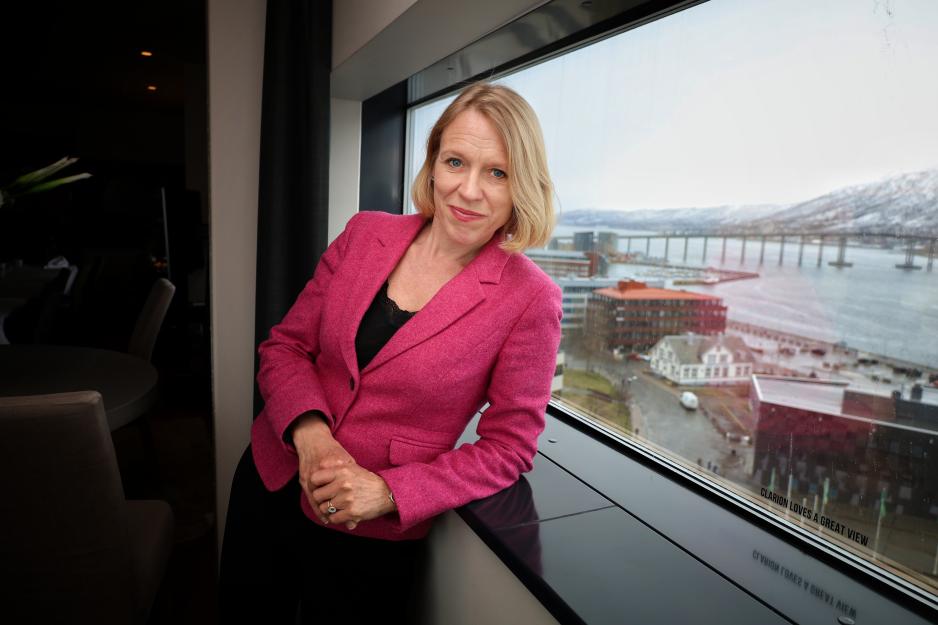 "Achieving NATO membership may go very fast for Sweden and Finland. However, it is not like their applications are pre-approved at NATO already", says Norwegian Foreign Minister Anniken Huitfeldt (Labor).
At a recent press conference, Finnish Prime Minister Sanna Marin stated that it is important to make the process of a NATO application as brief as possible.
"It is in everyone's interest that all countries act as fast as possible. That would be our best security guarantee", Marin said.
However, Norwegian Foreign Minister Anniken Huitfeldt (Labor) says to High North News that there is no guarantee of a fast-track process.
"Achieving NATO membership may go really fast for Sweden and Finland. However, it is not like their respective applications are pre-approved with NATO. We strongly emphasize that this is something the countries have to decide for themselves", Huitfeldt says.
She further says there is no truth in the assumption that NATO is trying to expand.
In this situation, it has been important to act as unified as possible
Individual processing
What may take time is for the applications to go through the ratification process in all the NATO member states' respective parliamentary assemblies. Even though the countries in principle have agreed to extend, this formal process may nevertheless take a few months. It may thus be that Finland and Sweden only can join NATO towards the end of the year.
"NATO membership is something we will decide upon if they chose to apply. However, it is obvious that they meet all the criteria for membership. They are democracies, they have clearly defined borders, and they have strong defenses."
So there is no existing agreement between NATO's member states about fast-track processing of a potential application?
"NATO has not decided on that, so I have to get back to you on that. However, in this situation it has been important to act as united as possible", the foreign minister says.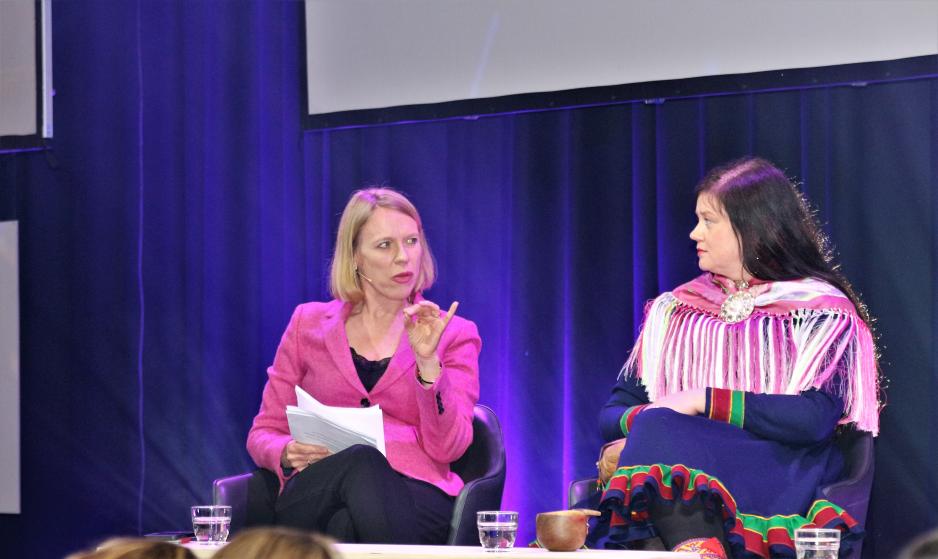 Together through crisis and war
What will it mean for Norway that our Nordic neighbors become NATO members?
"It will mean that it gets easier to set up concrete talks, be they about acquisitions or purely operational, i.e. giving up forces to the same command structure during a crisis or a war", Huitfeldt says.
She mentions the many military exercises with Sweden and Finland in recent years. Even before NATO membership came up for Finland, the country purchased the same planes as Norway has.
"So before the war came, we saw that we could further expand our security policy cooperation. They have been invited to all NATO exercises, and it will have some defense operative significance."
"No difference for Russia"
What will a Nordic NATO mean for the relationship with Russia?
"It means we will have a stronger and closer defense. However, NATO is a defensive defense alliance as it has always been. So it makes no difference to Russia."
Even though Russian authorities argue that a Finnish NATO membership would constitute a threat?
"20 years ago, Russia argued that NATO cooperation was no threat. Yet when NATO was established, they said something different. So it has varied", the foreign minister says.
We do not relate to what Russia thinks about Norwegian defense and security
No agreements with Russia
In a High North News interview, Lieutenant-Colonel and Researcher at the Norwegian Defense University College Tormod Heier said that a Russia under pressure may end up expanding the defense zone around the Kola Peninsula and its nuclear submarines to also apply to parts of Finnmark and Svalbard in the case of a potential crisis, and then ask Norwegian authorities to park Norwegian planes and warships.
Did Russia contact Norway about such a scenario?
"First of all, we have no agreements with Russia about the defense zone and about where we will provide deterrence. Norway has chosen that completely on its own. There has never been any agreement with Russia here. Nor has Russia demanded from us the self-imposed restrictions that we have practiced for the past couple of years. We do not relate to what Russia thinks about Norwegian defense and security. We define and decide that ourselves", Huitfeldt says decisively.
She adds that Norway leads a reassuring policy based on what it has decided itself, not based on Russian demands.
No threat
The Russian embassy recently put a post on its Facebook wall in which it criticizes Norwegian authorities for not taking regards to inhabitants in Northern Norway into consideration when introducing sanctions.
"We consider this decision [regarding sanctions, journ.note] unfriendly, yet expected, as Norway without exception has joined all the EU's sanction packages.
It is not our choice.
Norwegian authorities clearly do not care about the situation for the population in Northern Norway."
How do you view this criticism?
"I perceive there to be a high level of national unity in Norway. The Norwegian people has had close cooperation with the Russian people, however, sadly that too is marked by the current situation in which we find ourselves. NGO's cannot operate the way they used to. The same applies to research institutions, as things have gone in an increasingly authoritarian direction. However, I do perceive a great sense of unity in Norway about these sanctions and will stand united."
Was the message perceived as a threat?
"I believe the Norwegian people to be so united in its reaction to this war that dividing the people is impossible. Even though many countries still try to play that divide-and-conquer rhetoric.  That was also something Ramishvili (Russian Ambassador to Norway, jounr.note) also mentioned at the Kirkenes Conference prior to the war, stating that you in Northern Norway think differently from the rest of the country. He did not receive much support there."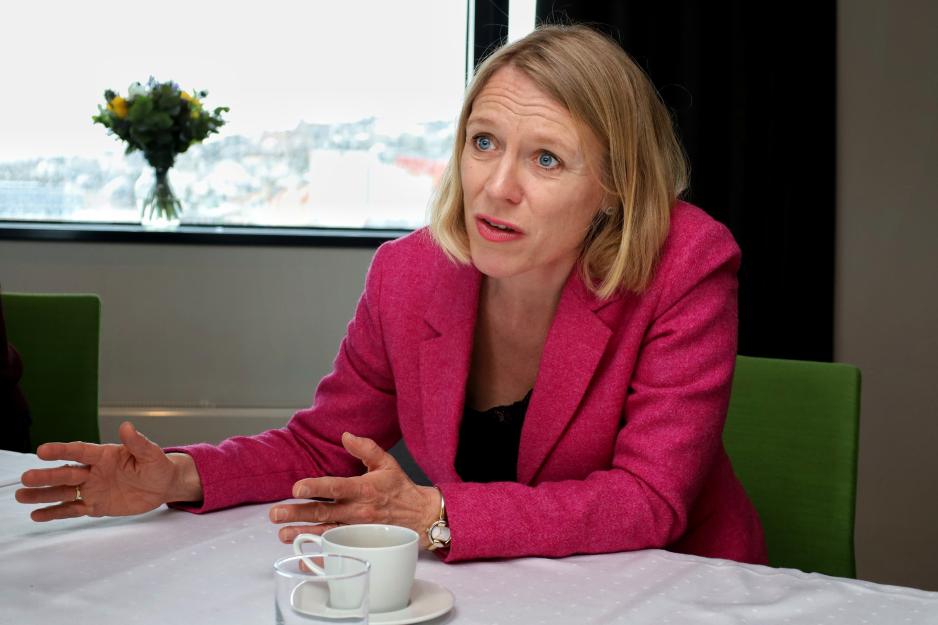 No security without people
How has the security situation in Northern Norway changed recently?
"We monitor the situation closely. We recently had a major military exercise in the North, as there is increased security policy tension – not in the High North, elsewhere – and many allies are arriving, so we are focused on avoiding misunderstandings. Thus, we need more communication. Russia was invited, even though it declined participating. However, it all happened in a predictable fashion and they know were we are. We are focused on preserving this, despite our having to strengthen our own defense."
During her address to the Arctic Frontiers conference in Tromsø on Monday, Huitfeldt stressed that Norway's best defense lies in developing Northern Norway as a strong, dynamic and competent region.
Worrying in Finnmark
You keep saying that there is no security without people in the High North and vice versa. However, there are still not enough people settling there and the Sør-Varanger police chief points out that without people, there is nothing to protect. So far, that is something the government says rather than do. There are still too few people living in the areas near the border?
"Yet that is something we want to something about, which is why we are introducing initiatives making settling in these areas worth while. Because it is so vital for Norway's security. And people want to live there if there are enough jobs, and that is where we must contribute", the Minister says.
The situation in Finnmark, so close to the Russian border, is worrying
The initiatives the minister points to is using the Green Shift to strengthen infrastructure and services in the region. Creating jobs, education and research are to create opportunities for young people.
"The situation in Finnmark, so close to the Russian border, is worrying", Huitfeldt says.
Yet there is some cooperation that still works between Russia and Norway, such as SAR (Search and rescue).
"What is sure, is that the Arctic is different now and that we do not yet know the final consequences of the war", Huitfeldt says in closing.
This article was originally published in Norwegian and has been translated by HNN's Elisabeth Bergquist.