Supersonic B-1s Join Norwegian F-35s Over the Arctic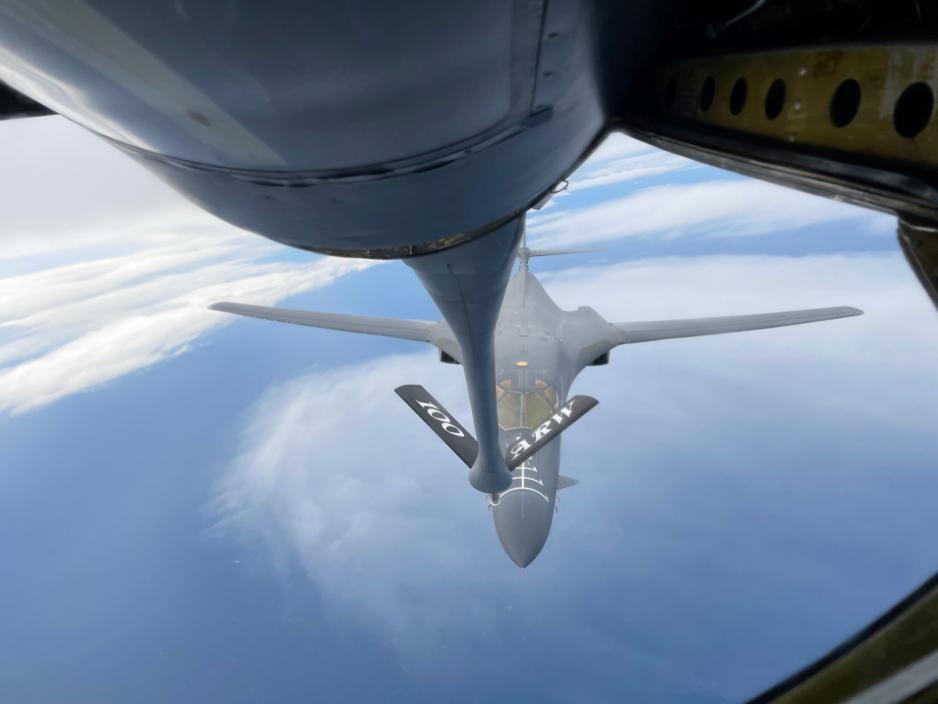 Two US B-1B Lancers joined a Norwegian Air Force F-35 aircraft over the Arctic region Monday.
The bombers from the 9th Expeditionary Bomb Squadron and the Norwegian Air Force F-35 Lightning II aircraft executed an Allied targeting mission controlled by Norwegian Joint Terminal Attack Controllers, the US European Command writes in a press release. 
The mission is part of a Bomber Task Force Europe 22-1 integration and deterrence mission, focused on 5th generation integration and interoperability between the coalition's most advanced fighter platform and the supersonic strategic bomber.
"BTF [Bomber Task Force journ. note] missions optimize our integration with allies and partners while enhancing our coalition response to threats throughout the Arctic," said Gen. Jeff Harrigian, U.S. Air Forces in Europe – Air Forces Africa commander.
"Combining fifth-generation assets with long-range strike capabilities strengthens our collective deterrence initiatives," he added. 
Lieutenant Colonel Ivar Moen, spokesperson at the Norwegian Joint Headquarters, says to High North News that Norway has conducted such flights several times before.
"This is useful co-training with our most imporant ally. We develop both co-training and cooperation further each time the USA is here flying with us."