Norwegian Winter Fisheries: Seasonal Workers May Not Cross the Border for the Next Two Weeks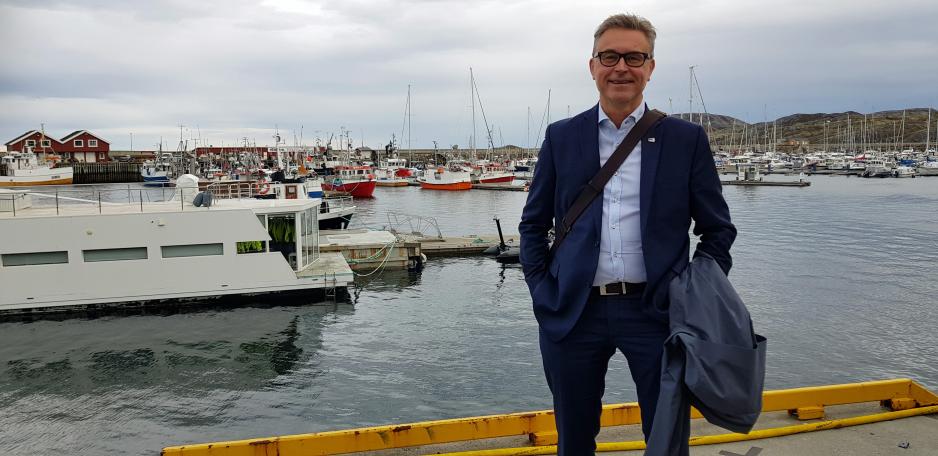 "I understand the seafood industry's frustration. However, if we do not take measures against the infection situation, that could also have significant consequences for the companies", says Fisheries and Seafood Minister Odd Emil Ingebrigtsen when asked about the new entry regulations for seasonal workers.
Last Wednesday, the Norwegian government introduced new entry restrictions for the country that will affect seasonal workers for this year's winter fisheries. Seasonal workers are not defined as critical personnel, and they will thus not be exempt from the new entry regulations. For starters, the new regulations apply for 14 days.
"It is important for us to stick together now. Hopefully, the situation will solve itself and we can conduct winter fisheries and peak season in a good way. Nevertheless, our focus must be on bringing down imported infection cases", says Fisheries Minister Ingebrigtsen in a press release.
In a Thursday meeting with the fisheries and seafood industry, the Minister informed about the situation. He also stressed that NAV (the Norwegian Labor and Welfare Administration) will assist companies in finding Norwegian staff in the cases where there might be a risk of production halt.
"If infection were to be discovered in a company, it would have to halt production. That is a most unwanted scenario", says the Fisheries and Seafood Minister.
Several stakeholder organizations were present at the meeting.
"Everybody agrees that this is a special situation and something we'd rather do without. However, I do find that everybody also understand that we have to take precautions. I would also like to reiterate my previous admonition about using Norwegian workers. Many people are unemployed and able to contribute to the important winter fisheries", Ingebrigtsen says.
Ingebrigtsen has also met with seafood industry municipalities and County governors.
This article was originally published in Norwegian and has been translated by HNN's Elisabeth Bergquist.