NATO Secretary General in Stockholm: "Time To Welcome Finland and Sweden as NATO Allies"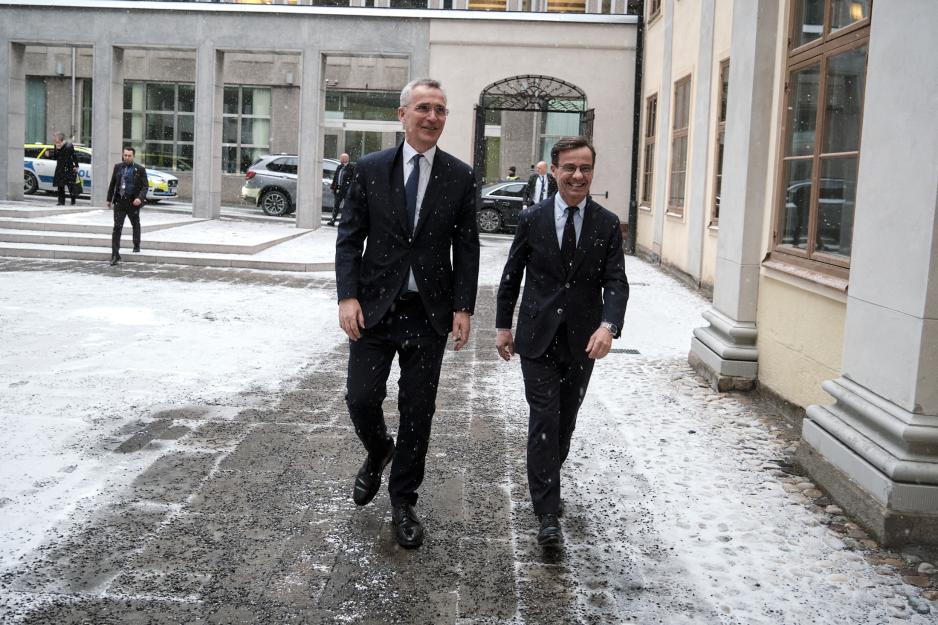 NATO Secretary General Jens Stoltenberg said during his visit to Sweden Tuesday that the accession of Finland and Sweden is a top priority,"and we are making progress".
"The time has come to welcome Sweden and Finland into NATO, NATO Secretary General Jens Stoltenberg said 7 March at the start of a two-day visit to Stockholm, Sweden.
In a news conference with Swedish Prime Minister Ulf Kristersson, he said the accession of the two countries "is a top priority, and we are making progress".
The NATO Secretary General said that he had convened another meeting between Türkiye, Sweden and Finland at NATO Headquarters on 9 March. He also welcomed that the Hungarian Parliament has started discussions on ratification, saying that he expects the process there to be completed shortly.
"Sweden and Finland's membership will make our Alliance stronger,"  said the Secretary General.
"With highly capable forces, an advanced defence industry, and years of experience training and operating together with Allies."
He added that Sweden and Finland's applications have already strengthened their security, and that "it is inconceivable that NATO would not act if your security was threatened."
Warning that President Putin was preparing for new attacks against Ukraine, Mr Stoltenberg said he discussed the "urgent need to step up and sustain our support" for Ukraine with Prime Minister Kristersson. He also thanked Sweden for its significant financial, humanitarian and military assistance to Ukraine.
On Wednesday, the NATO Secretary General will participate in the informal meeting of European Union Defence Ministers also in Stockholm.