The Kirkenes Conference 2023

"Sweden and Finland's Accession to NATO Fundamentally Changes How We Think About the Defense of Norway"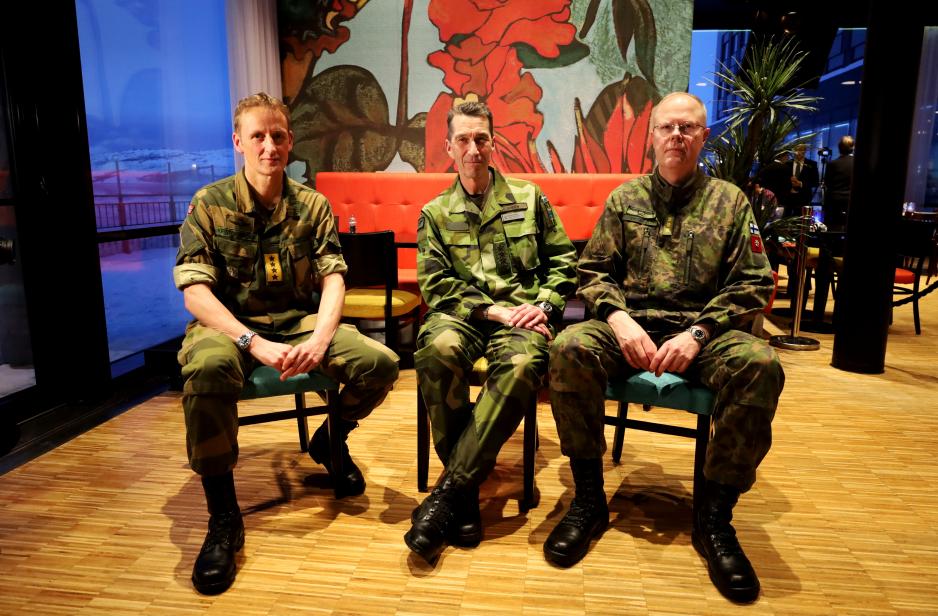 Kirkenes: "Sweden and Finland's accession to NATO will fundamentally change how we think about the defense of Norway and NATO in the north. Together we must rethink logistics and how we dispose of our forces," said Norwegian Chief of Defense Eirik Kristoffersen. On Wednesday, he met chiefs of defense from Sweden and Finland at NATO's northern flank.
On Wednesday, three Nordic Chiefs of Defense visited the border town Kirkenes, just a few kilometers from Russia.
The Norwegian Chief of Defense General Eirik Kristoffersen, Sweden's Chief of Defense General Micael Bydèn, and Finland's Deputy Chief of Defense Lieutenant General Vesa Virtanen visited the border town to attend the Kirkenes conference. There, they outlined what new defense cooperation might be seen in the High North with Swedish and Finnish accession to NATO.
"Sweden and Finland's accession to NATO fundamentally changes how we, from a military perspective, think about how Norway and NATO are to be defended in the north," said Kristoffersen during the conference.
"Together, we must rethink areas such as logistics, total defense, and how we dispose of our forces. The Scandinavian peninsula is only geographically connected to Europe through Russia. One strategic direction is the High North, another is the Baltic Sea. We must think in both directions about how we can make credible plans to deter anyone from doing something to us – and how we can respond effectively, should we need to," he added.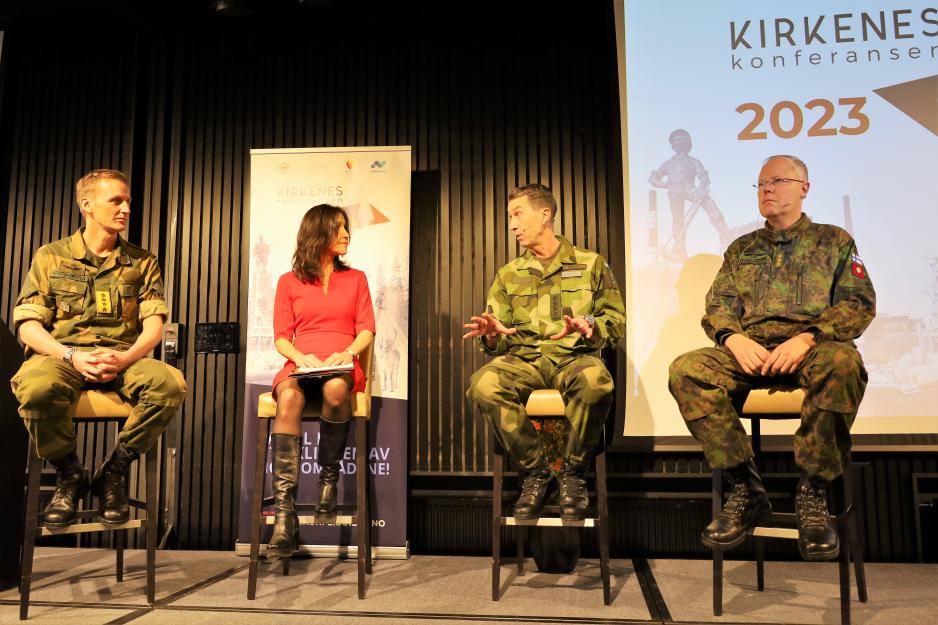 Contribution to the defense alliance
Sweden is also looking more and more towards the High North, despite the country's strategic and military focus largely being directed toward the Baltic Sea. 
Chief of Defense Bydèn referred to the High North as a very important region and an area of high interest, not only to the Nordic countries but to other actors outside of NATO, such as China, for example.
"We must be able to operate here and have the necessary capacities," he specified.
When asked what Sweden can contribute to the alliance, Bydèn pointed out that Sweden has a solid defense industry, as well as a well-equipped and trained defense that knows the region.
"We know how to survive in an [arctic, ed.note] environment like this. We contribute to NATO's deterrence," he said.
The Finnish Deputy Chief of Defense Vesa Virtanen added that Finland has kept a credible defense and extensive defense plans and has a large reserve of conscripts.
"Finland can place 280 000 soldiers on the ground. With the reserve, the number will be almost 900 000."
"We also share a 1340-kilometer-long border with Russia. And we have defended ourselves before," he added.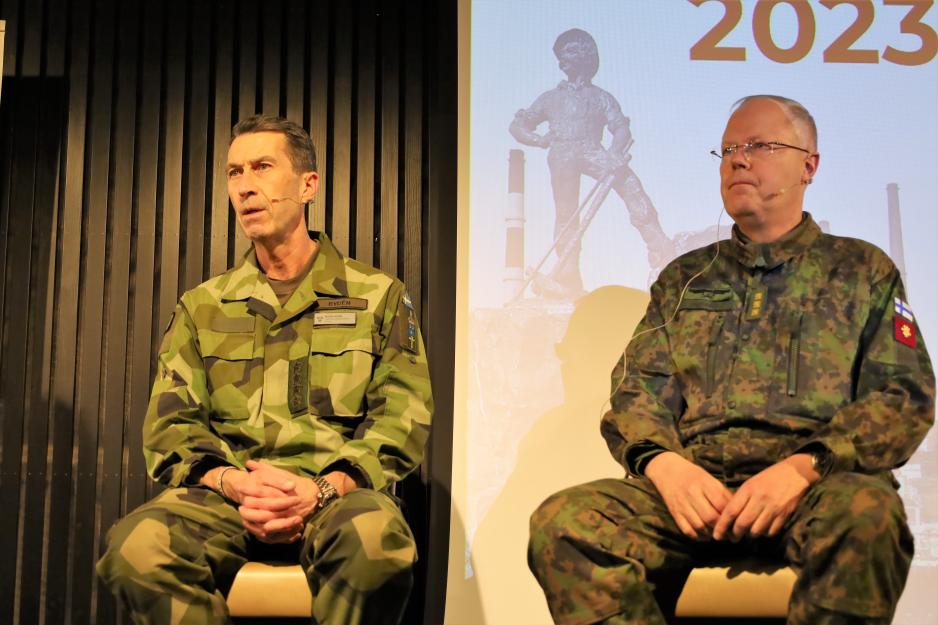 An integrated region
Chief of Defense Eirik Kristoffersen believes the Nordic region should be the most integrated region in just a few years. As High North News has previously reported, the four Nordic countries' chiefs of defense were to deliver a joint professional military plan to their respective governments on how the countries can coordinate their defenses. This plan has now been presented and the four chiefs of defense from Norway, Denmark, Finland, and Sweden have signed them.
According to Kristoffersen, the broad outline of these is that the countries agree to give the Norwegian-led military exercise Cold Response a Nordic format under the name Nordic Response, with the first implementation taking place next year.
"We will use this exercise to speed up the integration process. We have also presented other recommendations around the necessity of integrating our defenses to a larger degree, as well as recommended that we are placed under the same regional plan in NATO," said Kristoffersen.
"We have also recommended that we become part of the same command and control function in NATO, to keep us together as a unit. That will allow us to take a bigger responsibility for the region over time," Bydèn adds and concludes:
"Sweden also looks at host country support; becoming an ally is not just about sending an invitation. There is a lot that must be done. We must be able to receive reinforcements to major ports and airbases. And we must ensure that everything is in place for the reinforcements to be operational immediately."
This article was originally published in Norwegian and has been translated by Birgitte Annie Molid Martinussen.