Ukraine Crisis

Increased Tension, but No War in the North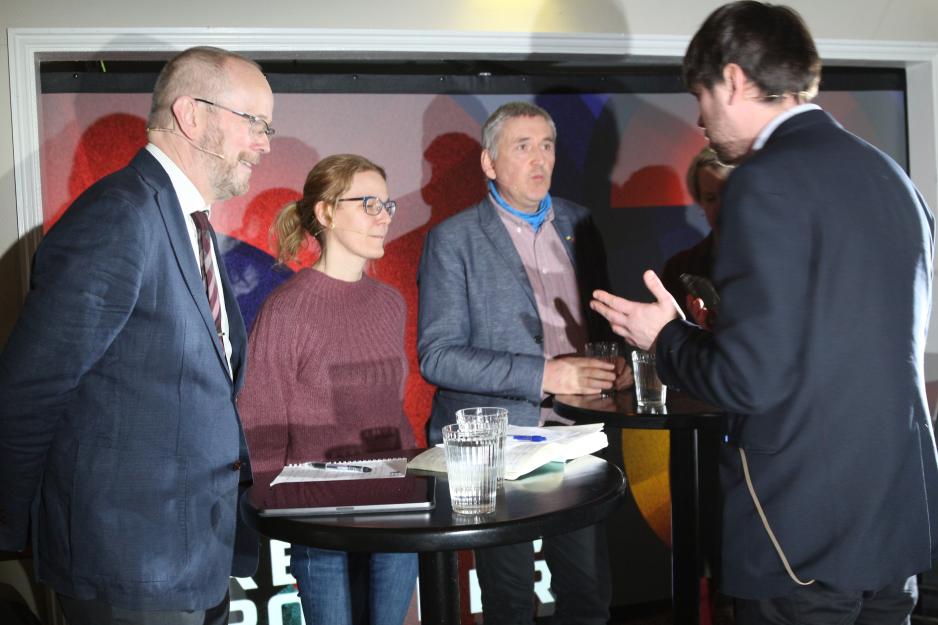 "Russia decides the relationship with Norway", says Professor of History Kari Aga Myklebost. In a panel debate she was asked to take a stand on whether or not the Ukraine crisis may become dangerous for Northern Norway. The answer is yes and no.
A popular assumption says that the neighborly relation between Norway and Russia for 1,000 year has been all about peace, trade, friendship, and cooperation.
Even though that really is a qualified claim, the people of the North have nevertheless lived for many years with a stable relationship to Russia.
The question is whether or not the ongoing Russian invasion of Ukraine can become dangerous for Northern Norway?
The answer is yes and no.
No easy neighbor
During a debate in Kirkenes organized by the Barents Press on Thursday, the question was put to a panel consisting of Former Norwegian Defense Attaché to Ukraine Hans Petter Midttun, Professor of Russian History Kari Aga Myklebost at the University of Tromsø, Editor Thomas Nilsen of the Independent Barents Observer, and MP Ingrid Fiskaa (Socialist Left).
The debate was planned long before Russia invaded Ukraine, however, it appeared in a new light after the drama unfolding behind Ukrainian borders reached the news during the night before Thursday.
MP Ingrid Fiskaa says one should not take lightly on the neighborly relationship with Russia. She nevertheless supports her party's desire for Norway to leave NATO and rather rely on Nordic defense cooperation.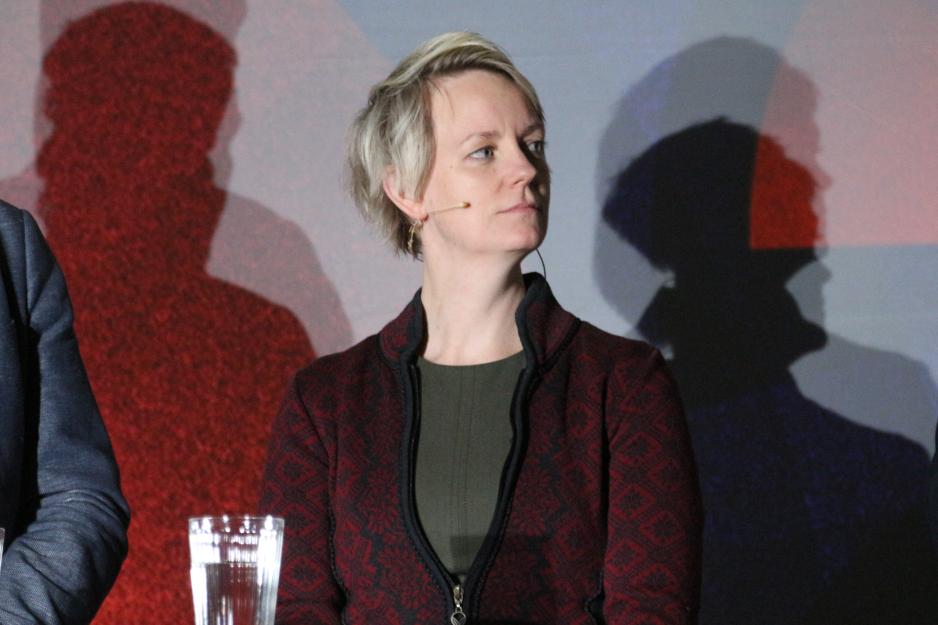 "NATO limits Norwegian freedom of maneuvering", she says and reminds us that Norway has never been invaded by Russia.
"The people of the North have a long historic experience with Russia that the rest of Norway does not have. We must protect that relationship", Fiskaa says.
Longstanding tradition
History professor Myklebost says she recognizes the current threat situation from the Cold War.
"We should keep our head cool and bear in mind that we have a longstanding tradition for leading a Russia policy despite a tense situation. We must continue relating to Russia. It will not go away after this."
Editor Thomas Nilsen of the Independent Barents Observer argues that the situation is dangerous already. Not because there might be war in Norway, but because of increased Russian presence near the Norwegian coast.
"The fact that Russia sets up a bastion defense (denying other countries the right to operate in a certain area, journ.note) off the Kola Peninsula and into the Norwegian economic zone, and thus chasing Norwegian fishing boats out from that zone on very short notice, changes the security perception in the North. Even though it did not violate the Law of the Seas, this is nevertheless a poor neighborly action", Nilsen says.
Maintain an open dialogue
Historian Kari Aga Myklebost says it is hard to predict anything about anything these days, and she believes Norway will have to retrieve the critical dialogue from the Cold War again.
The people of the North have a long historic experience with Russia that the rest of Norway does not have  
"It is about maintaining an open dialogue where possible, yet we know that Russia is a big power compared to little Norway. Bilaterally, Russia decides the relationship and as long as having a stable relationship with Norway is in Russia's interest, that is what they will have. And we have seen no sign that Russia wants anything else", Myklebost says.
She says that as long as the conflict takes place in Ukraine and Russia invests its capacity there, it is highly unlikely for it to behave aggressively anywhere else.
Away from the Arctic
Thomas Nilsen agrees.
"Russia will keep the conflict away from the Arctic because a third of Russia's strategic nuclear weapons are only 100 kilometers away from where we stand today. They want to keep these away from conflicts at all costs unless they were to want a nuclear war. The nuclear weapons secure Russia against the USA. Russia does not fear Norway."
The close relationship between inhabitants on or near the border is largely due to the Barents cooperation, which since its inception in 1993 has contributed to confidence building and constructive cooperation across the borders in the Arctic. People-to-people cooperation is an important platform for cooperation with Russia in a number of areas.
Myklebost argues that Norway now must re-evaluate the Barents cooperation, as people-to-people cooperation is more than overdue for a reassessment.
"We need a broad review. We should look at the results and find out what has worked, and also take into consideration the changes that have happened in Russian civil society for the past decade. Because there is no longer a free civilian society on the other side of the border that can interact freely with Norway as it could before", the history professor warns.
Must receive refugees
There have recently been warnings against a new refugee flow across the Russian border to Norway in the North, at Storskog border crossing point. Ingrid Fiskaa says it will be important to take care of those arriving.
"We should a.o. support Russian human rights activists. Norway should be there and take its share of that burden", Fiskaa says in closing.
In an interview with Norwegian broadcaster NRK on Thursday, Defense Chief Eirik Kristoffersen confirms that the threat situation in the High North has not changed.
"The treat situation remains unchanged for Norway. People at home here should feel safe. There is nothing to indicate that we are facing an increased threat in the North", Kristoffersen says.
This article was originally published in Norwegian and has been translated by HNN's Elisabeth Bergquist.