Freyr Continues With Plans for One of Two Factories in Finland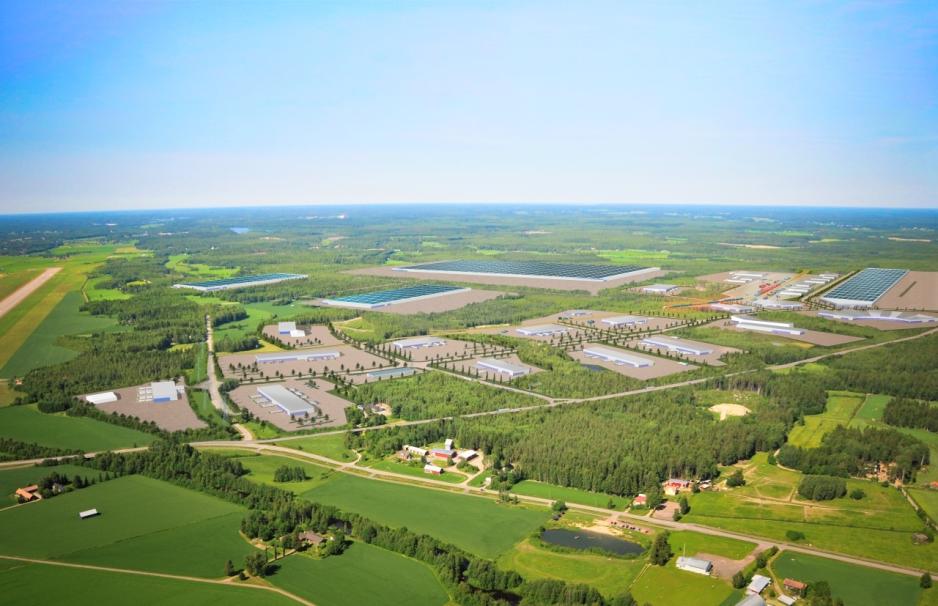 The Norwegian battery company Freyr abandons its plans for the battery cell factory in Finland but keeps the door open for a cathode factory.
Freyr Battery is soon closing the doors of the Giga Arctic factory in Mo i Rana, Northern Norway, after the company announced on November 9th that they would cut costs at the factory there in 2024. Freyr is rather fully investing in Giga America in Georgia, USA.
The reason is the American support package for the green industry, the IRA, which subsidizes national and therefore also Frey'rs, battery production with 35 percent. Freyr's CEO Birger Steen says that Norway and Europe have yet to offer a competitive answer to the US support package. 
The building of similar battery cell factories in Sweden and Finland is also left behind.
Initially, Freyr planned to build a battery cell and cathode factory in the Finnish Vasa region. During a public meeting in Mo i Rana earlier in November, Birger Steen said that they would not build the battery factory in Finland under the current frameworks.
Has not stopped
However, the plans of a cathode factory remains, says Katrin Berntsen, Vice President of Communication in Freyr, in an e-mail to High North News.
Here, we are planning to send in our application for an environmental permit.
The Managing Director for FREYR Battery Finland, Tor Stendahl, also says to the Finnish broadcaster YLE that Freyr's projects in Finland have not completely stopped, although the investments in Vasa will be significantly reduced.
This is confirmed by Berntsen.
"Freyr continues to evaluate the partnership-based factory project Cathode Active Material and other initiatives based on strategic value and business case. Here we are planning to send in our application for an environmental permit," writes Berntsen.
Goes according to plan
Mayor of Vasa, Tomas Häyry, says to YLE that Freyr stopping the planned building of one of two factories is not news.
"We have talked to Freyr. The cathode factory is going according to plan. Regarding the battery cell factory, the company has already announced that it will build in the USA first, because they receive economic support there," says Häyry to YLE.
It is first when Giga America is in place that Freyr will turn its attention back to Europe. In any case, it is now clear that Vasa will have to wait longer for a possible battery cell factory, confirms the mayor.
"There will be a delay for Europe and Giga Vasa. But we are looking at various alternatives regarding that," says the mayor.
He does not consider this a cancellation of all plans for Freyr's venture in Finland.
Freyr has signed an agreement with the city of Vasa on the temporary lease of 1 300 000 m² land in the Giga Vasa area. This slot was the future location of Freyr's planned battery cell production facility and was meant to be part of the company's strategic cooperation with the city of Vasa to develop battery technology and production in industrial scala in Finland.
The agreement made it possible for Freyr to embark on soil investigations and preparatory work as a prologue to a potential construction. The lease was valid from May 1st 2022 and expires December 31st 2023, with the option of a 1-year extension.