"We Are Planning to Serve Village-Scale Community Microgrids Across the North"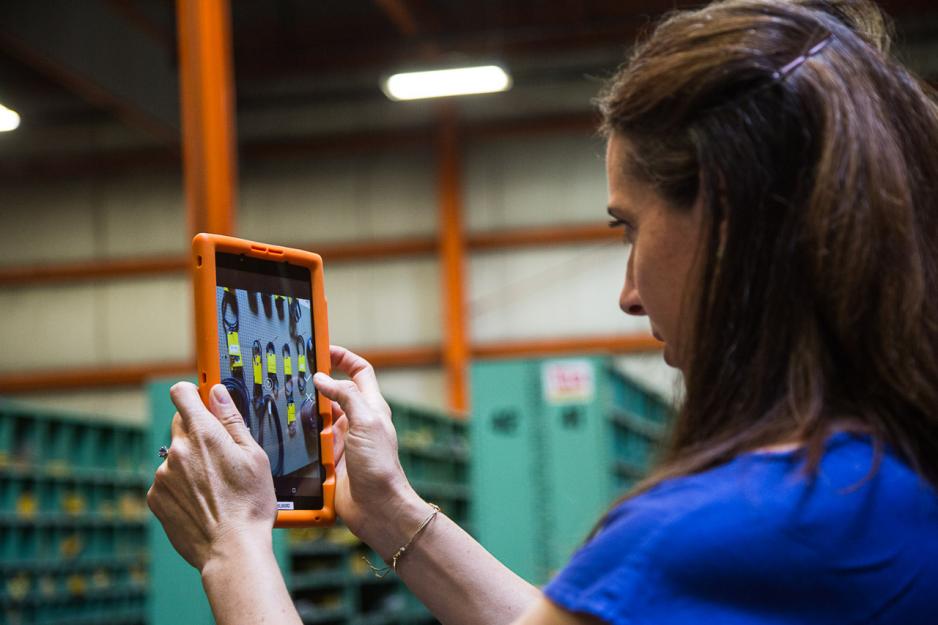 The Alaskan company 60Hertz develops software for managing and maintaining microgrids. Now it is planning further expansion across the High North. "For the next year, the plan is to really scale our growth", says CEO Piper Foster Wilder.
Piper Foster Wilder is the founder and CEO of 60Hertz. She and her company have developed a cloud-based app which runs on tablets and phones that makes it easier to manage and operate microgrids in rural disctrics. A microgrid is a local energy grid that can operate independently from a traditional large-scale grid. 
Last year, 60Hertz won the High North Young Entrepreneur Award at the High North Dialogue conference in Bodø.
"We've grown a lot in the last 18 months since the competition. I was able to close our seed round in December last year. We raised $1.3 million, which brought the company valuation up to about $4.7 million. With that funding we were able to hire a full time Chief Technological Officer. We also completely rebuilt the software that provided the platform, so that it is now a cross-platform solution, available on Android and IOS. We closed about 20 customers, so now we have about 200 active daily users", Wilder says to High North News. 
The company has 15 utilities across the Arctic. However, 60Hertz it not limited to the Arctic. The company recently got its first military grid off the coast of San Diego. It also has microgrid developers in Puerto Rico, Haiti, Suriname and Nepal. Not long ago, it also got it's first developer in sub-Saharan Africa, in Tanzania.
Expansion across the High North
60Hertz is planning to serve village-scale community microgrids across the High North. The company is also interested in remote industrial activity, such as remote mining sites, particularly a class of mines called "junior mines".
"Our technology would serve well in places with renewable-diesel microgrids, where there is increasing renewable input. All of these assets need maintenance. While also diesel-generators need more daily maintenance, some renewable assets need prompts to remind operators of standard operating procedures and protocols for the less frequent maintenance actions demanded by solar or inverters", she says. 
Why exactly junior mining?
 "About 60 percent of mining operating expenses typically go towards energy, since mines are located in very remote places. Such mines have a large fleet of diesel generators since they usually are not connected to a natural gas pipeline. What we since learned was that large scale mining operations would be using a far more expensive and robust solution than 60Hertz wants to be or needs to be" 
She elaborates:
"Instead we focused on this niche in mining, junior mining, which is essentially exploratory mines. They have a mining camp, or a field site and they don't have the need to invest in large scale infrastructure, but they still need maintenance software, and that's where 60Hertz comes in."
We have to demonstrate our value to customers and close deals quickly and grow. That adds pressure
What are the biggest challenges for your company?
"The biggest challenge is doing a lot with a little. When a company is venture-funded, and with even a small team, every hour we are all working costs a lot - between salaries, rent, insurance, etc. So we have to demonstrate our value to customers and close deals quickly and grow. So that adds pressure."
Did winning the award help 60Hertz, if so how?
"Absolutely. Prizes and competitions are incredibly validating for young start-ups. Just placing in a competition like the High North Young Entrepreneur competition, let alone winning first place, gives us more notoriety and social proof. Often customers and investors are looking for exactly that, so we are very proud and happy we got the attention the award brought us."
Winning first place gives us more notoriety and social proof
Covid-19 and the future
Has Covid-19 affected 60Hertz?
"Yes, but in a positive way. We know that when you have utility workers or remote maintenance workers that should not have contact with a larger hub community or people going back and forth to this remote site because of exposure to Covid-19, the solutions 60Hertz provide are needed all the more." 
What are your plans for 2021?
"A lot of the major metrics and milestones over the last twelve months included getting a new platform for our technology. Formalizing our sales and marketing infrastructure, growing our revenue to almost half a million dollars a year. For the next year, the plan is to really scale our growth, based on what we learned about testing our traction channels", she says in closing.