Combating Food Insecurity in the Arctic Despite Covid-19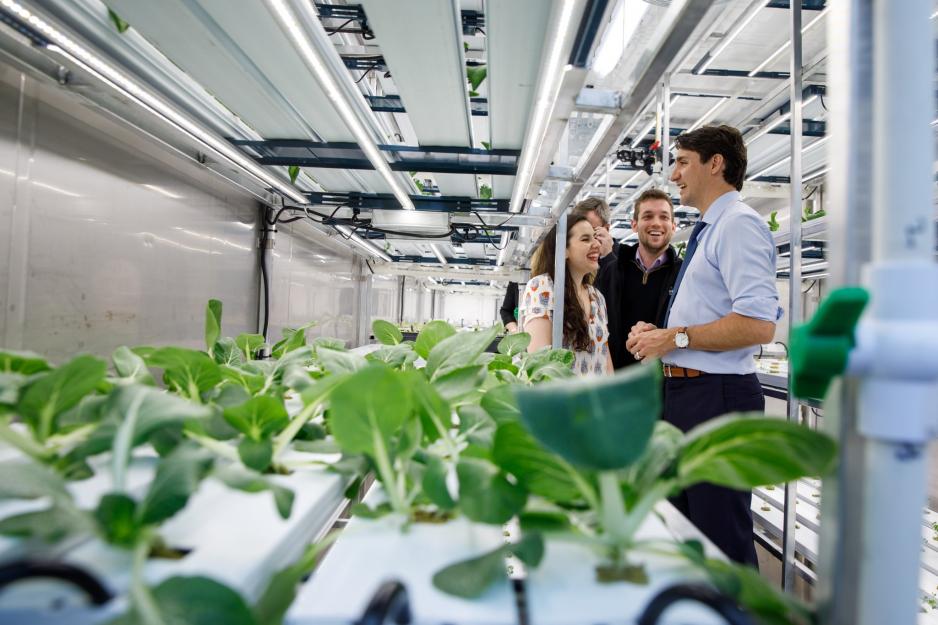 The Growcer has developed a mobile greenhouse with specialized technology that can operate in extreme climates. Today, the company is stronger than ever after winning the High North Young Entrepreneur Award in 2018.
The Growcer CEO Corey Ellis says to High North News that the company has grown significantly since winning the award two years ago. 
"In 2018, we had two greenhouse projects. Today, we have about 25 ongoing projects. We have also hired a team of 17 full-time people since then."
The mobile greenhouse can grow up to 140 different varieties of produce in Arctic, desert and urban climates using hydroponic technology and precision climate controls. 
Hydroponics is a method for growing crops without soil, instead using water rich in mineral nutrients. In Arctic areas without fertile soil, this technology can provide much needed food security.
"We have built a strong foundation by developing a market in Canada, and we are in a much better position now than we were two years ago. We now have more capacity to explore more of the Arctic market", Ellis says. 
How has Covid-19 affected your project?
"I think the pandemic has made more people realize how fragile our food supply is. We are offering a solution to help people grow their own food and not having to rely on these large multinational supply chains. More than ever, it is ringing true to people that an approach that is more reliable and sustainable in the long run is important", he says and continues:
"Our business has been largely spared of the economic downturn caused by the virus. However, we are still in the manufacturing business, and there have been some challenges to get enough supplies and to keep personnel on the floor building the greenhouses. So there have been some challenges, but nothing too severe that we could not manage. And we are very thankful for that."
I think the pandemic has made more people realize how fragile our food supply is
Did winning the award help developing The Growcer further? If so, how?
"For sure it helped the project. The exposure it provided helped a lot. There were several opportunities that we followed up on following the High North Dialogue and the awards. That was exciting."
Ellis says that the company is working on a few new product lines. They have received feedback from their Arctic customers in the last few years. This new product line will respond better to their needs. This has been a key investment area. 
What is the biggest challenge for your company?
"Finding the right people to become greenhouse owners is always a challenge. It is not necessarily a financial challenge, it is often a capacity challange. Owners having the energy and the willingness to make a greenhouse project successful is the most important part. It can take up to a year to successfully establish a greenhouse", he says in closing. 
Most of The Growcer's market is still in Canada, however, they are planning projects in Sweden and Norway too, which he says hopefully will be ready next Spring. 
The High North Young Entrepreneur contest is an international pitch competition of Arctic-related business ideas for young entrepreneurs and start-ups. The overall goal of the contest is to bring attention to the economic potential and special needs of the High North areas and to encourage young people to develop their business ideas.