Cold Response 22:

UK's Largest Warship to Lead NATO's Maritime Task Force in the Arctic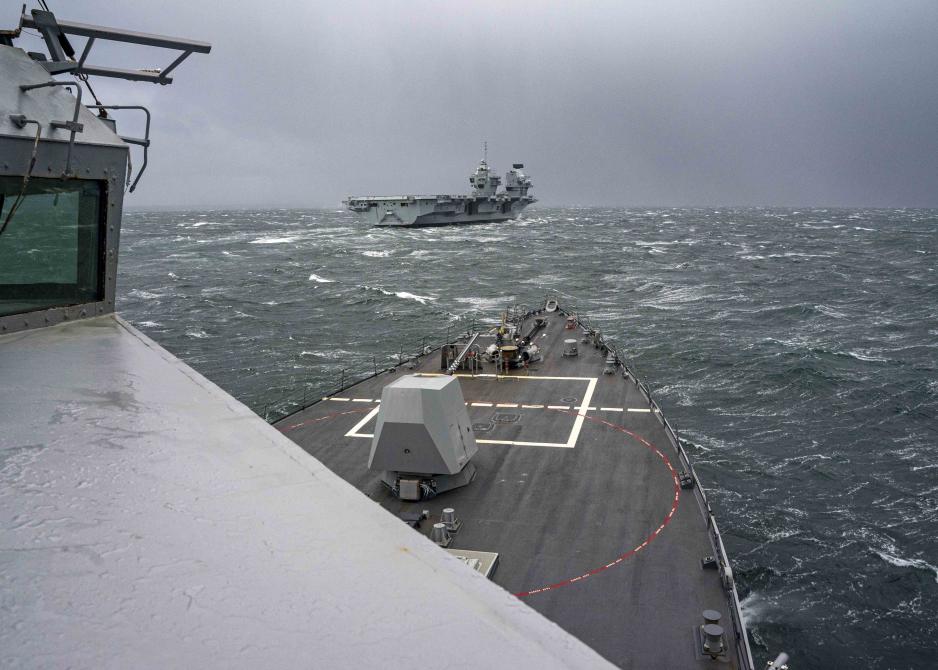 The Norwegian-led NATO exercise Cold Response begins in just a few days. This week, the Royal Navy aircraft carrier HMS Prince of Wales departed Portsmouth to deploy as NATO's command ship to the exercise.
One of the UK's two largest warships has left Portsmouth to lead a NATO task force to the Arctic for the biggest exercises in Norway in 30 years, according to a press release from the Royal Navy. 
the aircraft carrier HMS Prince of Wales is deploying as NATO's command ship to the Norwegian-led NATO exercise Cold Response, which will offcially begin on March 14. 
The Prince of Wales will be responsible for leading NATO's Maritime High Readiness Force – an international task group formed to deal with major global events – and deploys for the first time in that role to Cold Response. According to the press release, it will be the first time one of the Royal Navy's new Queen Elizabeth-class carriers has operated in the Arctic.
Aboard the carrier are the most senior sea-going staff in the Royal Navy – Commander UK Strike Force, headed by Rear Admiral Mike Utley, who will lead a sizeable task force as part of a galvanized NATO effort for peace and stability in Europe. 

"NATO is the cornerstone of the UK defence and our commitment to the Alliance is absolute. It is a privilege to be the UK Maritime Component Commander as we participate in this Norwegian-led exercise", Rear Admiral Utley says. 
"The Prince of Wales will be at the head of a powerful maritime task force, which, alongside aircraft and land forces – including Royal Marines Commandos – will show how a unified multilateral force would defend Norway and Europe's northern flank from a modern adversary", Royal Navy notes. 

"I'm looking forward to operating in the extreme cold weather. We are prepared as a team to operate with different aircrafts in these harsh conditions and are looking forward to the challenges this will bring", Leading Airman (Aircraft Handler) Josh Thomason says. 
As previously reported by High North News, the American carrier USS Harry S. Truman is also expected for the exercise, with support vessels. This fleet group also exercised in northern waters during Trident Juncture 2018.