Minor Adjustments to Cold Response, says Chief of NJHQ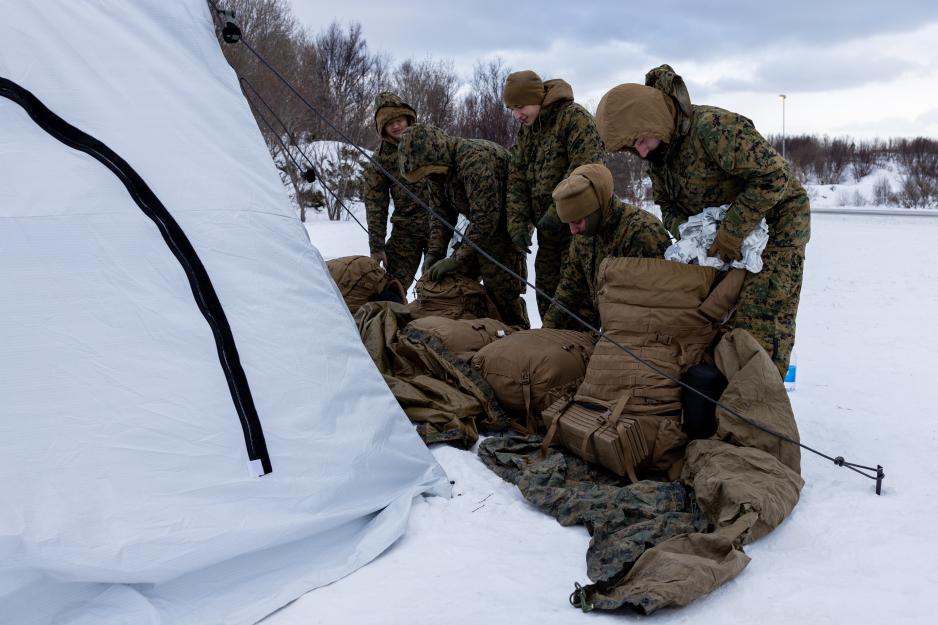 The military exercise Cold Response 2022 commences in just a few days. The Chief of the Norwegian Joint Headquarters (NJHQ) stresses that the exercise is defensive and says communication channels with Russia's Northern Fleet are used to take up unwanted incidents.
The Norwegian-led NATO exercise Cold Response 2022 commences in full on 14 March. The main land-based activity will take place in areas between Bodø and Tromsø in Northern Norway. There will also be a lot of maritime activity in the sea areas off the Norwegian coast.
The exercise takes place against a backdrop of the Russian invasion of Ukraine and a tense security situation in Europe.
"It is important to stress that Cold Response is an exercise that has been planned for a long time in order to exercise defense of Norway. It is a defensive exercise that we have notified about in accordance with the Vienna Agreement", says Chief of the Joint Headquarters, Lieutenant-General Yngve Odlo to High North News.
How does the Norwegian Armed Forces now work, with relation to monitoring and planning when it comes to the security situation in Europe and Cold Response?
"The most important thing we do is having a presence in the High North, so that we have a good image of what goes on in our own neighborhood. We use a larger part of our capacity for just that. The preparations for Cold Response also require contributions from the entire defense, amongst others when it comes to reception of allies, monitoring and preparing for the exercise. The Norwegian Defense monitors the situation in Ukraine in real time.".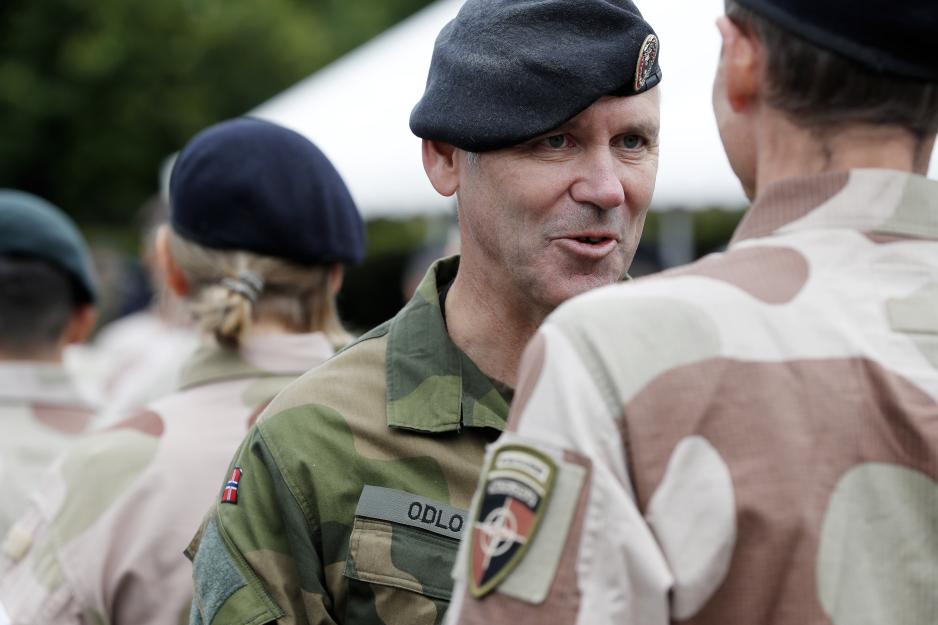 Russian activity in the North
Researchers High North News has interviewed following the Russian invasion of Ukraine on 24 February stress that one is likely to see more Russian military activity in the North in the coming weeks and months. That applies in particular to maritime forces and air forces. At this time of the year, however, it is common for them to exercise and train in the North, Colonel and Operation Chief Gjert Lage Dyndal at the Air Defence Operations Center just outside Bodø points out.
"Russia will of course monitor the ongoing exercises. Therefore, it may be difficult to interpret what they mean and why they do what they do in the weeks ahead", Dyndal adds.
Want to avoid misunderstandings
Despite Norway's finishing all military cooperation with Russia following the Russian annexation of the Crimea in 2014, the two countries nevertheless maintain a military communications channel between the Norwegian Joint Operations Headquarters and the Russian Northern Fleet.
"We do not have a set structure of meetings, however, we use this communication channel to discuss unwanted incidents. It is a strictly military channel in order to ensure that we operate safely", Odlo says and adds:
"We have activity in both the civilian and the military areas in the Barents Sea of which we must be in control, and both Norway and Russia have military activity in this area. We must have the ability to have a relationship with Russia beyond our not having any military cooperation, as we are neighboring countries. We have bilateral agreements about how to operate in this are together in a safe way, and we have a communication channel to be able to discuss unwanted incidents", he explains.
We have invited observers to see what we actually do  
Changes
Last week, Odlo confirmed to NRK that Russian observers had declined an invitation to attend the exercise.
"They declined, and we must accept that. We invite and we are transparent", Odlo stresses to HNN.
Have there been any other changes made, for instance with regard to in which areas the exercises take place?
"On the land side, we will in the coming weeks have allied activity taking place in the Trøndelag region [wider Trondheim region] and north up to Harstad, Navik and Nordkjosbotn. There is a solid distance to Russia and we are very much aware of what areas we operate in and for our not moving too close to Finnmark. We have not made any major adjustments, however, we are transparent both about our targets and our intents, about where we operate, and we have therefore also invited observers to see what we actually do."
Odlo explains that there have been some changes as to the number of participating forces due to the war in Ukraine, though he will not at present be more specific about what forces and nations this concerns.
"There have been some minor adjustments, however no major ones. It is quite normal for there to be adjustments all the way up towards the conducting of the exercise. It is about other tasks and missions that the various countries have to take on. We are currently at 27 nations and some 30,000 soldiers", Odlo says and continues:
"I am focused on our having sufficient capacity on all domains [land, sea, air, journ.note] to allow us to exercise overall in a complex situation. It seems we will be able to do that, and by a solid margin", he says in closing.
This article was originally published in Norwegian and has been translated by HNN's Elisabeth Bergquist.