North Norwegian Corporation has Opened Ruby Mine on Greenland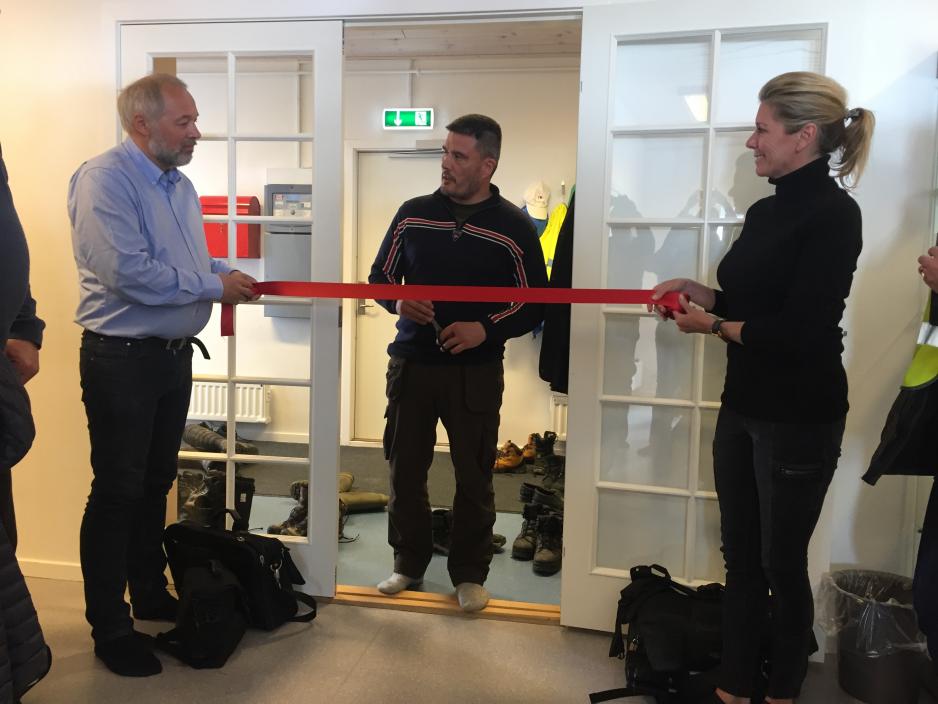 It has taken 300 million NOK and a lot of waiting. But now the Greenland ruby mine of Leonhard Nilsen & Sønner has finally become real.

It has taken 300 million NOK and a lot of waiting. But now the Greenland ruby mine of Leonhard Nilsen & Sønner has finally become real.
- We are very proud to have the first commercial gem mine on Greenland and we look forward to entering the market, Development Director Gunnar Moe said during the official opening.
The Chairman of Greenland's self-rule government Kim Kielsen and Greenland's Mineral Minister Mute-Bourup Egede also attended the event.
Traditionally, countries like Burma and Thailand supply the world market with beautiful and precious gemstones, however, according to LNS, the gems from the ruby mine on the southwestern part of the world's largest island will be of equally high quality.
- What does it mean to you that the mine has finally opened?
- It means a great deal. It has been an on-going project for years, Gunnar Moe says to High North News. In addition to working as Development Director he is also Chairman of the Board of LNS Greenland.

Looking forward to harvesting
- What expectations do you have when it comes to the economic rewards?
- We have set up budgets, of course, but it is almost impossible to say. We do not know the price of the products until they reach the markets, however, the potential is on the up and we hope for revenues even this year.
- We also have expectations of finally getting into a cash flow, as we have mostly been using money up until now. Now we look forward to harvesting from our investments, and then we will have to develop gradually, Moe adds.
LNS has earlier suggested an international launch of their gems during the summer, however, these plans have been adjusted:
- We have started producing, however, we will not be launching until this fall. We want to produce a significant amount before we kick off the launch party, Moe explains.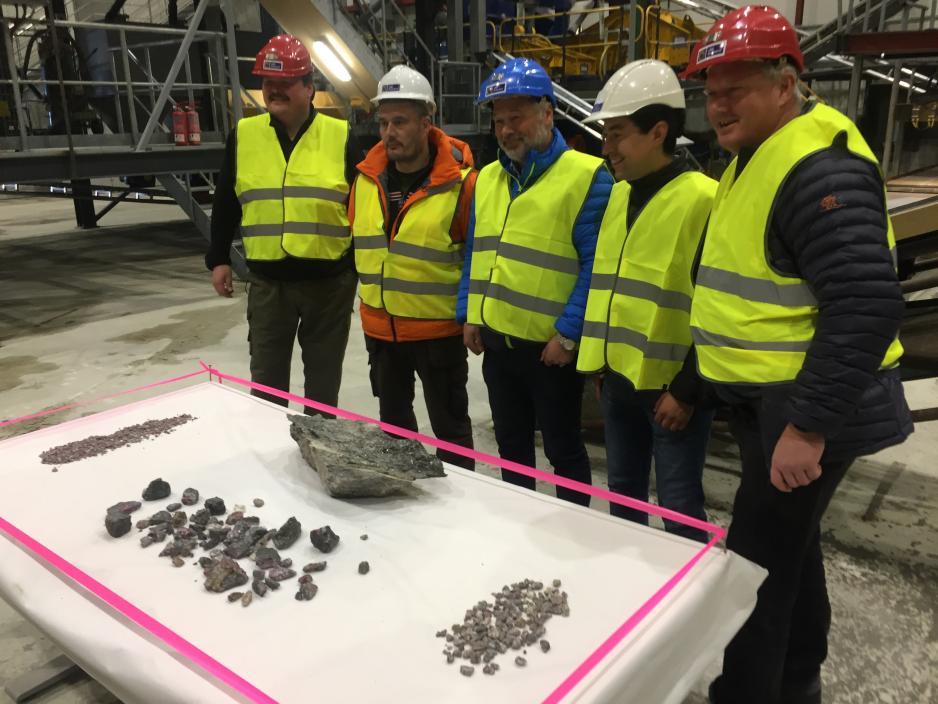 When the North-Norwegian company a few years ago joined the Greenlandic mining project, it started out as an operator and minority shareholder. Nevertheless, True North Gems Greenland (TNGG) went bankrupt last fall. Only ten days later, Leonhard Nilsen & Sønner Greenland AS (LNSG), a subsidiary of LNS, bought the bankrupt estate. Since then, the processing facility for the ruby mine in Aappaluttoq has been upgraded, and in February this year, LNS Greenland closed the negotations about the establishing of a sales and marketing body for the gems.

Good and professional cooperation
- After taking over the company last year, we have cooperated closely with both the Greenlandic society and its government. This was something we received positive feedback on during the opening; that the dialogue has been good and frank along the way, the Development Director says.
He praises the Greenlandic Directorate for Minerals for both being highly professional and for having worked fast.
When the LNS Group in March 2014 received permission from Greenlandic authorities to start drilling, Managing Director Frode Nilsen stated that the company aims at becoming world-leading in rubies and ping sapphires.
- We will probably never be world-leading. However, there is no doubt that we will become a significant actor, says a rather modest Development Director.