New Owners Expect to Complete Acquisition of Norwegian Arctic Mine This Year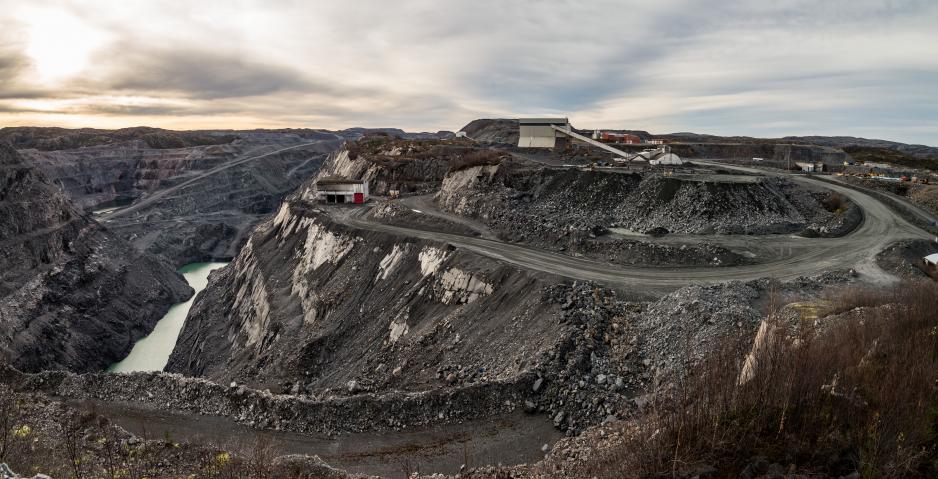 The Swedish mineral company Grangex expects to complete the acquisition of the Sydvaranger iron ore mine in Northern Norway during 2023. In an update from the company, several key figures for the planned mining operation are presented.
At the end of June, Swedish mineral development company Grangex announced that they wanted to buy the Sydvaranger mine in Kirkenes, Northern Norway.
The Swedish company entered into an exclusivity agreement with Orion Resource Partners regarding the acquisition of Sydvaranger Mining AS. Since then a number of reviews has been carried out: Technical, Environmental, Social and Governance investing (ESG), legal and financial.
Grangex now expects to complete the acquisition of Sydvaranger in 2023, the company writes in a press release.
In the announcement, Grangex also presents a number of key figures for an estimated production time of 20 years. The key figures reveal that the company plans raw ore production of 9.2 million tonnes (Mt) a year. Average production of iron concentrate (68% Fe) is estimated at 3.5 million tonnes per year.
Sales of iron ore concentrate are also estimated at 68.1 US dollars per tonne.
The company expects that the investments during the production period will be 60 million dollars.
"Grangex's green strategy has formed the basis for the assessment of the technical conditions with the aim of complementing and improving the planned mine production to be able to produce an ore concentrate for fossil-free sponge iron production (DRI), which means an improvement in the relative price", it is further stated in the announcement.
There has long been work to bring about a new start of mining operations at Sydvaranger. In the meantime, maintenance work has taken place in the mine and on the equipment, among other things.
The Sydvaranger Mine
Sydvaranger Mine in Kirkenes, Northern Norway, was in operation from 1910 to 1997. During this period, more than 200 million tonnes of iron ore were produced.
11 years later, the mine was rehabilitated and in 2009 operations were underway again until bankruptcy in November 2015.
The Norwegian shipping and logistics company Tschudi Group has been involved in Sydvaranger since 2006 and in 2016 bought up 100 percent of the mining operations with associated rights, properties and equipment.
In January 2021, the company announced that it would sell Sydvaranger and the subsidiary "Sydvaranger" with the iron ore mine and associated processing plant to the North American mining company Tacora Resources Inc.
Orion Mine Finance, a leading private investment fund with a focus on the mining industry, bought Sydvaranger from Tacora in March 2023.
The Swedish mineral company Grangex will complete the acquisition of Sydvaranger Mine during 2023.