Arctic Circle Assembly 2023:

New Cooperation Between University of Alaska Anchorage and Nord University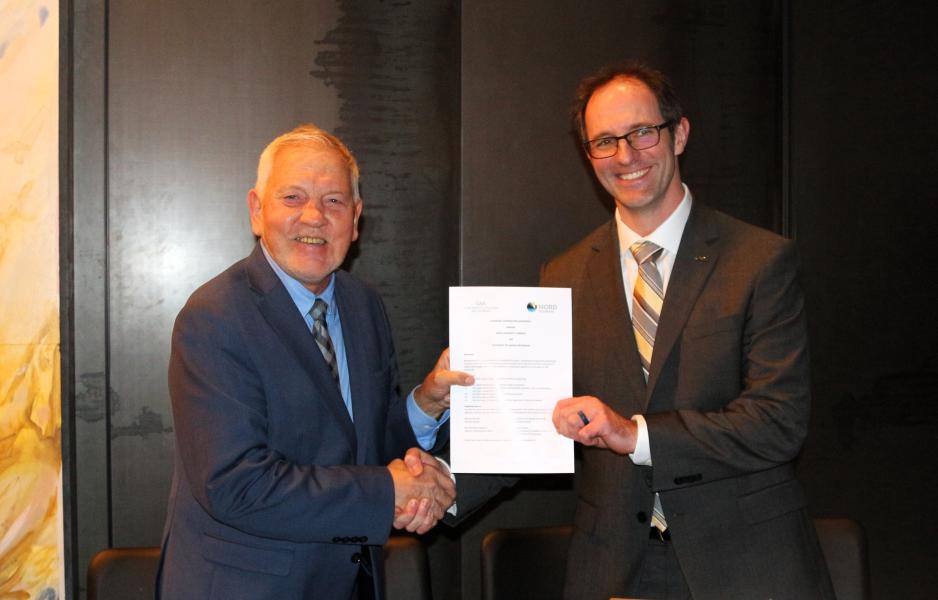 At the Arctic Circle Assembly in Reykjavik, Nord University and the University of Alaska Anchorage signed an agreement to strengthen the cooperation between the two Arctic educational institutions.
The agreement recognizes the mutual benefits to be gained through cooperative programs promoting scholarly activities and international understanding.
The agreement was signed by Vice Chancellor Aaron Dotson at the University of Alaska and Director at High North Center, Nord University, Frode Mellemvik.
The two acted on behalf of Chancellor Sean Parnell at the University of Alaska Anchorage and Rector Hanne Solheim Hansen at Nord University.
In line with the Arctic Council
In his speech at the signing ceremony, Mellemvik underlined that this agreement is much in line with the priorities of the Norwegian Chairship of the Arctic Council.
"The agreement is especially connected to the work for sustainable economic development in the Arctic as well as to strengthening people in the North," says Mellemvik in a press release.
Huge potential
Vice Chancellor Dotson points out this agreement's vast potential for cooperation.
"We are excited to expand from individual faculty and student connections to institutional collaborative opportunities in research projects, scientific activities, and student exchanges," says Dotson.
This agreement will be followed up in separate agreements connected to the different actions.