Landslides Endanger the Only Road In and Out of Alaska's Most Popular National Park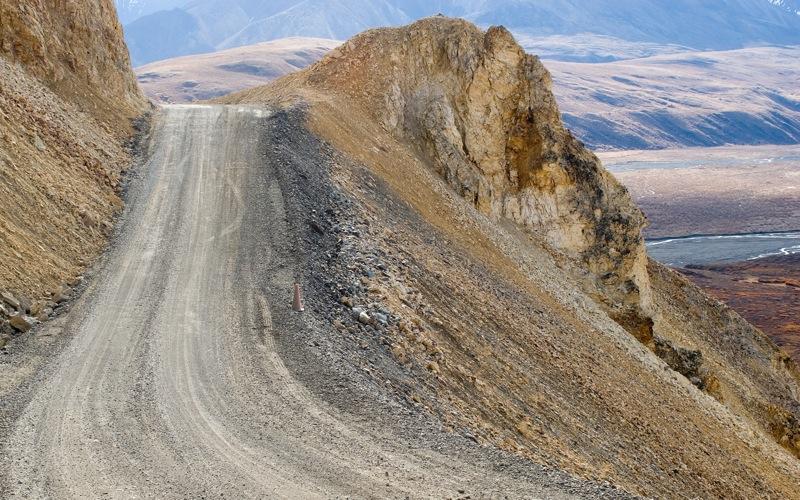 About half the main road through Denali National Park and Preserve will remain closed through 2022 as officials work to address a long-running landslide issue exacerbated by climate changes, the park authorities announced last week.
In August, the road west of Mile 43 was closed to non-essential vehicles, pedestrians and bikes because of conditions caused by a landslide in the Polychrome Pass area.
The roadbed has slumped about 30 feet since September 6, "already exceeding the total movement seen from October 2020 to March of 2021," according to a statement from the park authorities, the Washington Post reports. 
In August, the park authorities said slides have affected the area since at least the 1960's, and used to require maintenance every two to three years. Climate change, however, "has taken what was previously a problem solved by maintenance staff performing road repairs and made a challenge too difficult to overcome with short-term solutions," the park authorities said.
In the affected area, the dirt roadbed is cut into a shelf on the mountainside. Denali scientists have now discovered that at Pretty Rocks, a 300-foot stretch sits atop what's called a rock glacier, which is ice mixed in with a large amount of rocky debris.
Given the accelerating trend, the National Park Service "expects landslide movement over this winter will exceed the park's ability to restore or maintain the road surface to safely allow for bus traffic," the statement says. Buses next year will provide access to Mile 43 of the 92-mile road, the park says. Buses are the main way of traveling into the park.
For decades, the rock glacier slid downhill just a few inches a year, creating small cracks in the road that required only sporadic maintenance. But in recent years, with record-high temperatures and rainfall, the glacier's descent has sped up drastically. 
Authorities are working to accelerate plans for a permanent bridge over the slide area, which was originally scheduled for 2023, according to the Thursday statement.