"The Arctic is Getting Well-Deserved Attention in Washington"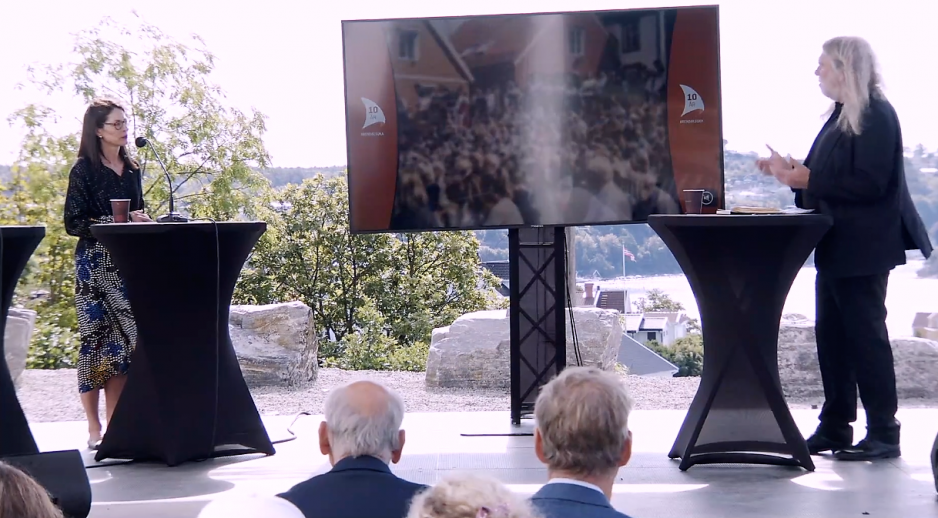 Chargé d'Affaires Sharon Hudson-Dean at the US Embassy in Oslo stresses that the Arctic region clearly has been rising in attention and priority for the US.
"The United States takes the whole Arctic region very seriously. We consider it extremely important for a variety of different policy interests", says Chargé d'Affaires at the US Embassy in Oslo Sharon Hudson-Dean. 
The newly-appointed lead of the US diplomatic mission to Norway made the comment during a live-streamed debate moderated by Editor-in-Chief of High North News, Arne O. Holm.
High-level attention
Hudson-Dean emphasized that the Arctic has received increased attention from and has become a bigger priority for the US.
"It has always been important, but as the ice cap is melting, and with a lot more activity happening up there, it is getting well-deserved attention in Washington DC". 

She pointed out that the US Department of State in 2020 created a new position of "US Coordinator for the Arctic Region", who reports directly to the Secretary of State and whose purpose it is to oversee and coordinate US efforts in the Arctic.
As previously reported by High North News, career diplomat James DeHart, who currently holds the position, has commented that the US is "launching a comprehensive and an integrated diplomatic approach and engagement in the Arctic region". 
"In all the different US government departments, there is more and more happening, in a whole-of-government effort; how are we all coming together to promote the policy of this important region," Hudson-Dean said. 
Furthermore, a number of Arctic strategies have been released over the past couple of years; from several US military branches as well as the Department of Homeland Security. In 2020, the US Air Force released its first-ever Arctic strategy, as did the US Army earlier this year.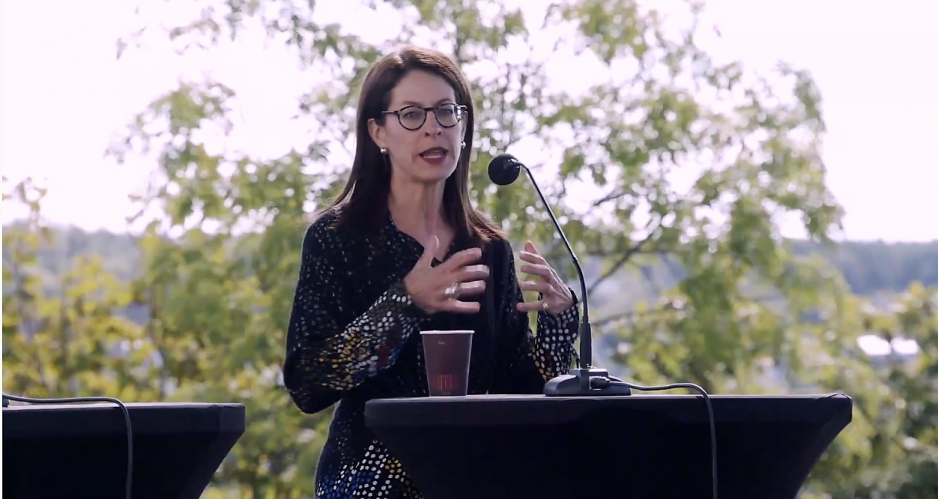 Policy change
The Biden administration continunes much of the same security policy focus towards the Arctic region that existed during the Trump administration. The new administration has, however, clearly declared a larger focus on climate change and multilateralism, in contrast to its predecessor. 
Speaking about the priorities of the US policy for the Arctic region, Hudson-Dean said that the US is actively engaged in the Arctic Council, however, she also stressed that other cooperative methods will be important, such as talks about economics, the environment and science. 
The US diplomat furthermore added that Defense Secretary Lloyd Austin was in Alaska in June, where he announced the establishment of the Ted Stevens Center for Arctic Security Studies.
"This center will be a place, like the George C. Marshall Center in Germany, where our military, academics and think-tank experts can work with our partners and allies to do research and communications, and come up with ideas for new policies."