Anchorage Airport Shows Promising Passenger Numbers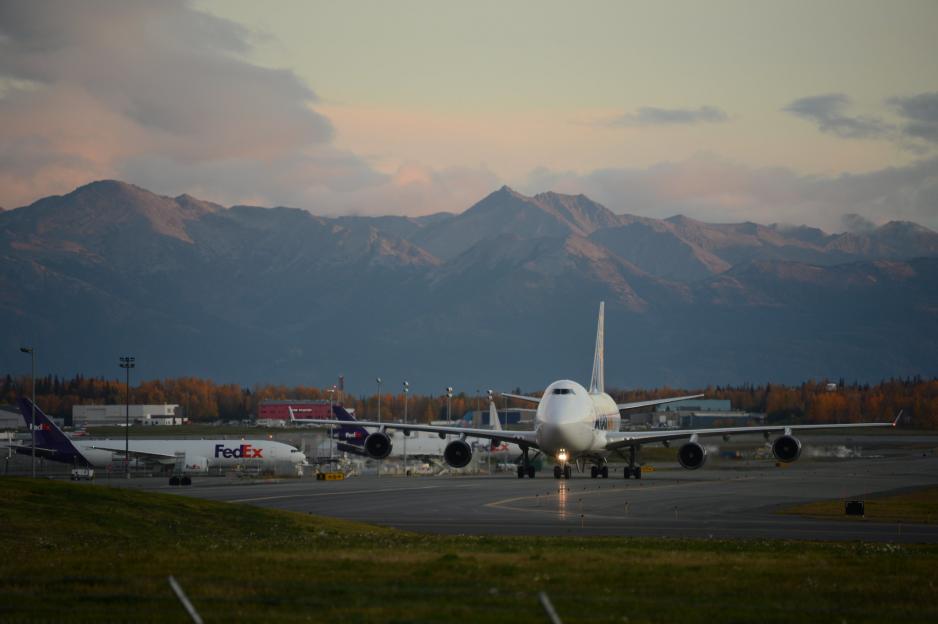 The Covid-19 pandemic was difficult for Alaska's tourism industry; however, 2021 could provide hope as the Ted Stevens Anchorage International Airport announced an uptick of 877,351 more passengers this summer compared to 2020.
While 2021 summer passenger numbers fell short of what the airport saw before the pandemic, the increase in travelers made an economic impact in 2021.
"The terminal was very busy this summer, so we knew it was going to be a good summer," said Airport Manager at the Ted Stevens Anchorage International Airport (ANC) says Jim Szczesniak, according to Alaska News Source.
For the summer of 2021, May through September, there were 877,351 more passengers passing through ANC when compared to last year, according to a press release from ANC.
Desired destination
Assuming that most of the increase in passenger traffic was due to increased tourism, and knowing that a typical tourist spends $1,600 on their vacation in Alaska, additional tourists passing through ANC injected more than $1 billion dollars into Alaska's economy. 
"The tourism industry and our airline partners understood that Alaska is a highly desired destination for travelers. ANC worked very hard and proudly did our part to secure that much needed air service, which keeps Alaska's economy moving in the right direction," Szczesniak stated in the press release.
The future is looking good for Alaska's tourism industry.
"Each tourist that comes into Alaska injects money directly into Alaska's economy. That is money spent on hotels, restaurants, rental cars, excursions and more. Money that helps keep Alaskan businesses strong", the airport manager said.
More jobs
The influx of flights also adds more jobs at the airport, from baggage handlers and ticketing agents to heavy equipment operators and mechanics.
"It's encouraging to see such a strong return of travelers to provide much needed relief to Alaska's tourism industry. With a full cruise season expected next year and the return of international air travel, the future is looking good for Alaska's tourism industry."said Alaska Governor Mike Dunleavy.
"This summer's travel season started with so many headwinds for Alaska's economy. The overwhelming success of high volumes through our airports and in our towns shows the value Alaska brings as a premier destination to the world", he added.
The holidays are fast approaching. ANC anticipates a robust crowd of travelers anxious to spend time with family after many trips were put on hold in 2020.
Heading into 2022, Jim Szczesniak is hopeful the airport will continue to see strong passenger numbers with expanded cruises and international travel expected next year.