- Will help Russians achieve better health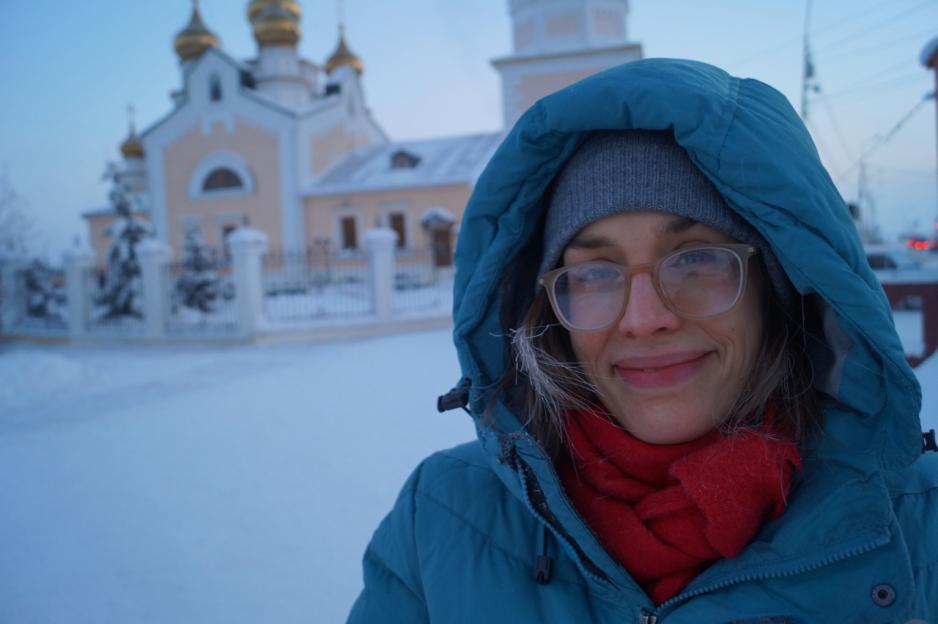 People in Russia have shorter life expectancy, a higher proportion of cardiovascular diseases, and the country generally scores low on benchmarks for health and welfare compared with Norway. – We can contribute here, says Turid Austin Wæhler, Advisor at the Centre for Arctic and Global Health at the University of Tromsø.

People in Russia have shorter life expectancy, a higher proportion of cardiovascular diseases, and the country generally scores low on benchmarks for health and welfare compared with Norway. – We can contribute here, says Turid Austin Wæhler, Advisor at the Centre for Arctic and Global Health at the University of Tromsø.
A cross-country 'people-to-people' cooperation project called "Improving of public health in Arkhangelsk" is to contribute to preventing lifestyle-related diseases such as cardiovascular disease, diabetes, smoking, alcohol, passivity and overweight.
- We have these issues in Norway too; however, we have a long history of preventive public health work. Russia does not hold that tradition. Certain changes are coming up with a new health reform, and then it will be beneficial to see what has worked well in Norway, Wæhler says.


Take a look across the border
Last spring, a group came from Russia to Tromsø to see and learn  how Tromsø Municipality facilitates physical activity for its inhabitants through the Tromsømarka '(Tromsø outland') project. In addition the group was informed about the economics of the project; about how investments in hiking opportunities and recreation can be converted into money saved on health expenses.
- We try to demonstrate how we collaborate with other actors outside the health sector, how taking a wholesome approach promotes good health in a long-term perspective. Health is not just disease, it is also important to build the quality of life, Wæhler says.
She points to Norway's model with so-called 'Frisklivsentraler', i.e. municipal competence centers that promote good public mental and physical health, and preventing or limiting disease through inter-sectorial public health work.
- When they visited us this spring, the Russians clearly saw the use of investing in and facilitating physical activity. However, they also saw limitations with it, limitations that have to do with both distances between home and work in Arkhangelsk as well as with the issue of having employers enabling their workers to change clothes and take a shower after walking or bicycling to work, Wæhler says.


Specific targets
What Norway specifically can contribute with in a people-to-people cooperation is, according to the advisor, perspectives based on a better-safe-than-sorry principle, based on preventively facilitating better health before people get sick.
- Preventing lifestyle-related disease through non-medical initiatives has come further in Norway than in Russia. In addition, there are alternative solutions to the same problems on the Russian side, which is useful for us to look at. Thus, I believe that this public health collaboration will prove useful for both countries, Wæhler says.
There are specific targets for the project. It is expected that a strategy for preventive public health work in Arkhangelsk will be developed on government level, that a foundation for cooperation between professionals in Norway and Russia is developed, that an office resembling the Norwegian 'frisklivsentraler' is developed in Arkhangelsk and that plans for hiking routes in and around Arkhangelsk are developed in a similar fashion to those in the Tromsø outlands.
- Such collaboration does not only result in achieving targets. It also results in acquaintances, in a platform for cooperation and in a good tone between the countries, which is crucial in the time we live in right now, Wæhler says.


Difficult time
Because to Wæhler, there is no doubt that the Russians have a very good relationship with Norway and that what scares them is rather the bigger picture, with NATO and the West as a whole.
- I recently visited Russia and experience people there who are genuinely interested in us, appreciate our visits and recognize our history. So despite a rather miserable bilateral and internationally poor relationship, people in northern Norway and Russians in northwestern Russia have a more open approach to each other overall than what goes for the national understanding between Russia and the West, Wæhler says.
The key thing is that Norway and Russia have been 'friends' through ages.
- They refer to us as a 'brother people' and in Russia they consider Norway a beautiful country. They know our culture and are happy to quote Ibsen. So the official attitude in which Norway is regarded as a member of NATO, where we pose a genuine threat in cooperation with the USA and other European countries, does not emerge when we meet with and talk to people, Wæhler says.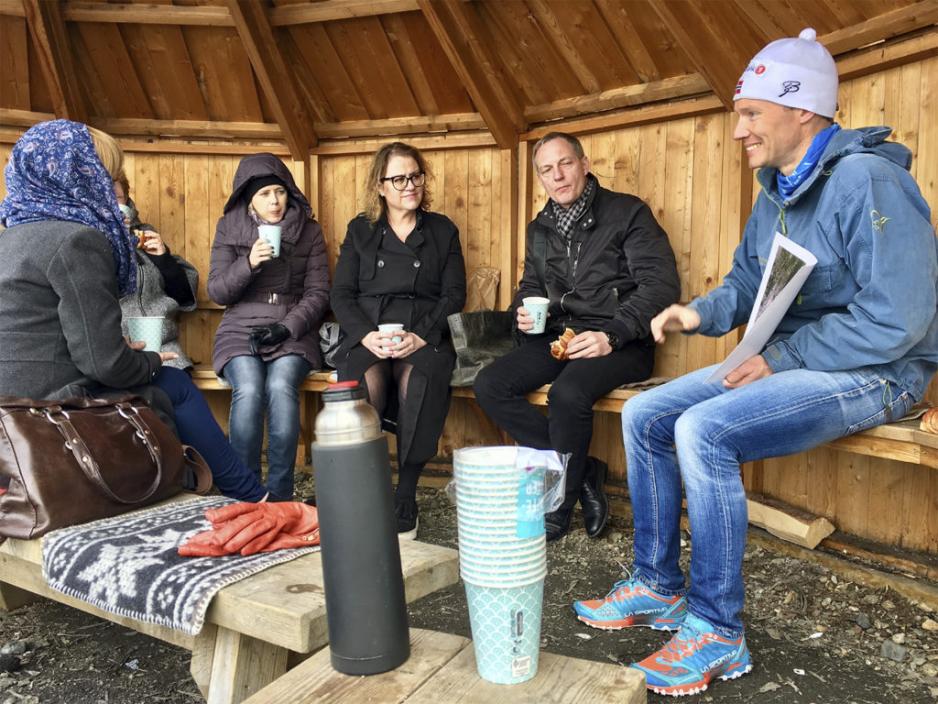 Fear of NATO
Even though people in Russia think of Norway as a 'brother country', Wæhler experiences that people in Russia are genuinely afraid of NATO the way Russia is perceived as a threat through media in Norway.
- I experience that fear as mutual, and that both sides keep nurturing an enemy picture. That is why it is crucial for us to maintain small-scale cooperation between our two countries. The Barents Secretariat plays a key role here, with direct support from the three northernmost counties in Norway as well as its Ministry of Foreign Affairs, Wæhler says.
She argues that the signal effect goes to prove that the Norwegian government prioritizes cooperation with Russia.
- We contribute on the human level, which again may have positive political ramifications, Wæhler says, following a recent trip to Arkhangelsk related to the public health project.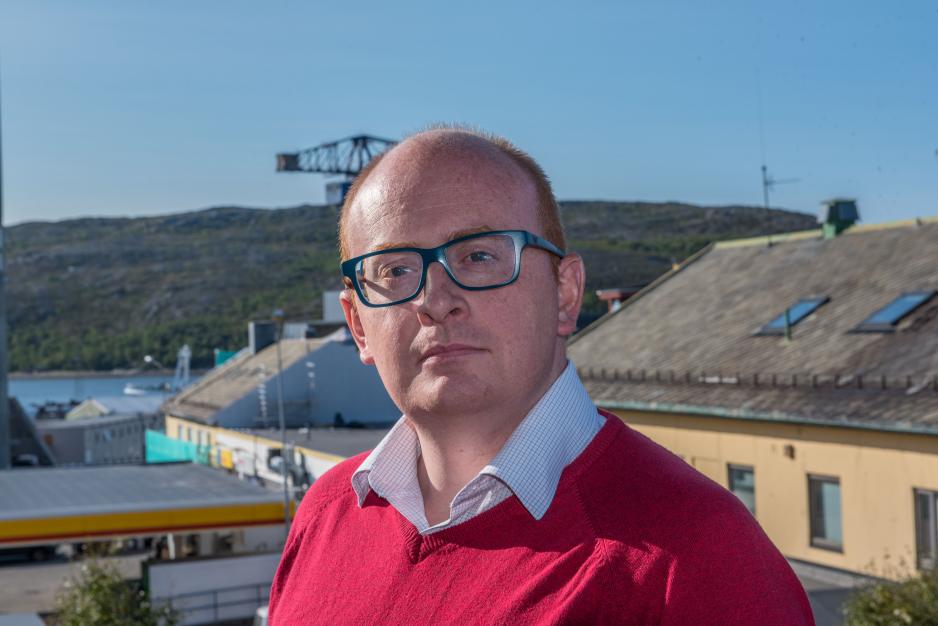 Creates action space without scepticism
Lars Georg Fordal, Head of the Barents Secretariat, argues that collaborating in areas where both Russia and Norway see a need, and  where we think very much alike, is and will remain a success – also for being able to take bigger political discussions if and when needed.
- There have not been much changes  in people-to-people cooperations since the trade blockade in 2014. We have just as many ongoing projects as before. Identifying joint challenges here in the north and doing something about them enables us to maintain contact, create trust and not to mention; it creates arenas for communication on other levels, the Director says.
He argues that regular contact leads to long-term confidence that also allows for discussion of difficult issues, and that politicians easier can agree on the larger questions when the cooperation climate is already established and firm.
- There will, for instance, be a meeting of Foreign Ministers in Arkhangelsk on October 18-19, in the chairmanship of the Barents cooperation, which is now transferred to Sweden, Fordal says.
How would the situation between Norway and Russia look now, had we not had the people-to-people cooperation?
- That is a good question. Perhaps our relationship would be more characterized by fear, skepticism and isolation. Through cooperation we see our similarities and create a certain action space that probably would not be there otherwise, the Director says.






Les artikkelen på norsk
---

FACTS about 'Improvement of Publich Health in Arkhangelsk'
The Center for Arctic and Global Health coordinates the project on the Norwegian side

The Center constitutes a network platform that provides support for network activities and cross-border cooperation in global health for scientists and practitioners based in Norway

The Center represents the University Hospital of Northern Norway (UNN), the Department of Health Science at the University of Tromsø and Helse Nord RHF (the regional health authorities), and aims to stimulate international and interdisciplinary activities

The project 'Improving Public Health in Arkhangelsk' is fully funded by the Barents Secretariat

The project is a cooperation between the University of Tromsø, Arkhangelsk Regional Center of Medical Prevention, RASSVET, Arkhangelsk Society for Prevention of Diseases and the Northern State Medical University.
Source: University of Tromsø – Norway's Arctic University