USA Closely Monitoring Russian Build-Up in the Arctic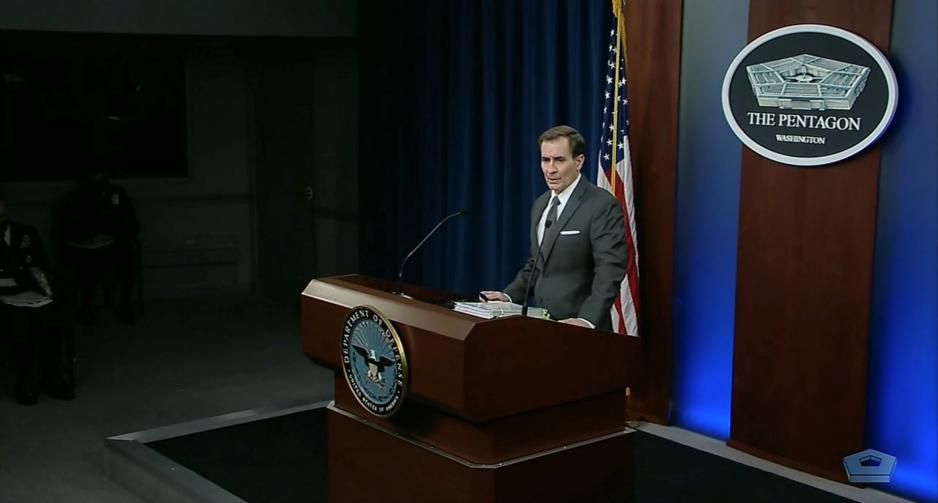 Russian military activities and infrastructure build-ups in the Arctic are not going unnoticed, the Pentagon press secretary said Monday.
As the ice melts in the Arctic, the natural barriers that Russia relies on for protection are disappearing. Now, Russia is bolstering its security by refurbishing Soviet-era airfields. New satellite images reveal huge Russian military build-up in the Arctic, CNN reports.  
The Pentagon addressed the Russian Arctic build-up during a press briefing Monday: "Without getting into specific intelligence assessments, obviously we are monitoring it very closely," said Pentagon Press Secretary John F. Kirby.
Kirby said the U.S. military is well aware of Russian activities in the Arctic and reiterated that the U.S. has its own interests it will defend as well.
"[We] obviously recognize that the region is key terrain that is vital to our own homeland defense and as a potential strategic corridor between the Indo-Pacific, Europe, and the homeland — which would make it vulnerable to expanded competition," Kirby said, and added:
"We're committed to protecting our U.S. national security interests in the Arctic by upholding a rules-based order in the region, particularly through our network of Arctic allies and partners who share the same deep mutual interests that we do. And as I said, nobody's interested in seeing the Arctic become militarized".