The US Department of Defense Announces New Arctic Strategy in Early 2024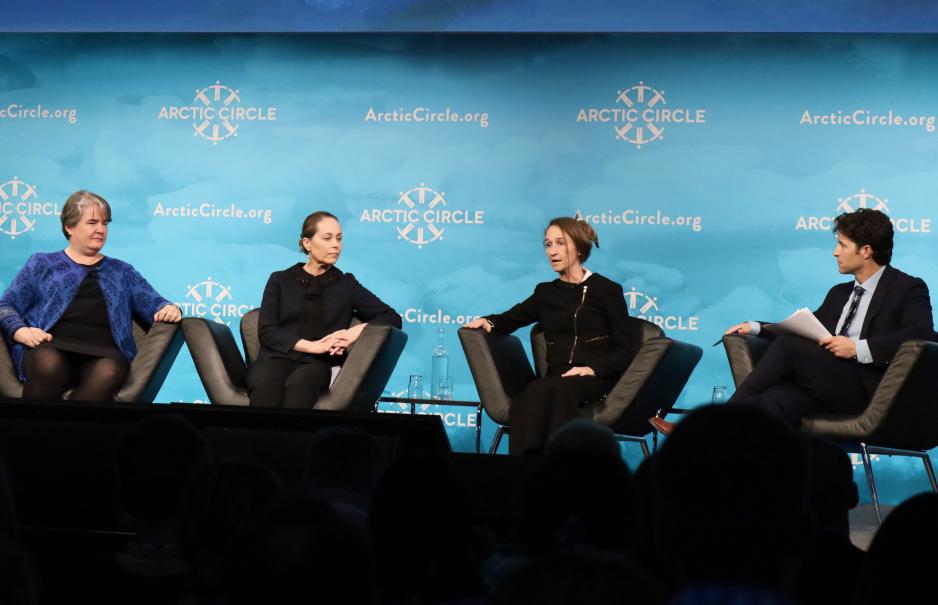 Reykjavik (High North News): The Pentagon's new Arctic strategy is scheduled to be launched at the beginning of next year, says Deputy Assistant Secretary of Defense Iris Ferguson at the Arctic Circle Assembly. She emphasizes that the overarching aim will still be to maintain peace and stability in the region.
The US Department of Defense presented its current Arctic strategy in 2019, and an updated version is now in the works.
That is stated by Iris Ferguson, the Deputy Assistant Secretary of Defense for Arctic and Global Resilience in the US DoD, at the Arctic Circle Assembly in Iceland.
"We are developing our new Arctic strategy, which will likely be launched in early 2024. I want to make it clear that the DoD intends to maintain a stable and peaceful Arctic region. We will absolutely protect our interests but also contribute to stability," says Ferguson.
She is the leader of the Arctic Strategy and Global Resilience Office, which was established last fall.
"We work closely with our allies and partners while developing the strategy. It is critical that we have alignment with them, and a strategic focus is on how we collectively can use joint presence to ensure stability. It is also crucial that we align with our combatant commands. So a major coordination process is now taking place, but we aim to conclude it early next year," says the Deputy Assistant Secretary of Defense.
The Arctic is covered by three American combatant commands – one Northern, one European, and one for the Indo-Pacific region. 
Geopolitical changes
Furthermore, Fergus elaborates on central focus areas of the Pentagon's strategic perspective on the Arctic.
"Recently, various significant geopolitical changes have occurred in the Arctic region. One of the major changes is NATO's expansion, with Finland as a new member and Sweden close behind. It is essential to address what this entails for the alliance's regional plans and how we conduct deterrence and develop capabilities," she says and continues:
"Some of our competitors [Russia and China, ed. note] also conduct more military activity in the region. In addition, we see increasing alignment between them – particularly off the coast of Alaska There is no decline in activity in the Russian Arctic despite the war in Ukraine. This says something about the significance of the region. We must be mindful of what is happening and assess whether we have the right capabilities to deter the threats."
It can also be added that NATO's deterrence and defense vis-à-vis Russia is being strengthened – and that US forces are often training in the north of Norway, Finland, and Sweden. 
The US also has a quite new bilateral defense agreement with Norway – and is negotiating with Finland, Denmark, and Sweden on similar agreements. Additionally, US military presence in Iceland is developing.
Climate change and energy restructuring
Climate change is also an overarching subject, Ferguson points out.
"Climate change is a central component in what drives activities and strategic interests in the Arctic and is a very important focus in the department's thinking around the region," Ferguson upholds.
"We are looking at climate risk across the board and how the Pentagon is equipped to handle the energy transition. We have our own emissions and must be aware of how we can make what we have more energy efficient with new technology and innovate in new investments. I want to emphasize that a lot of deep thinking around these issues is taking place in our department as they are at the forefront of our geopolitical environment."