TotalEnergies Withdraws from Novatek Board Taking $3.7bn Loss As Novatek Announces Discovery of New Arctic Gas Field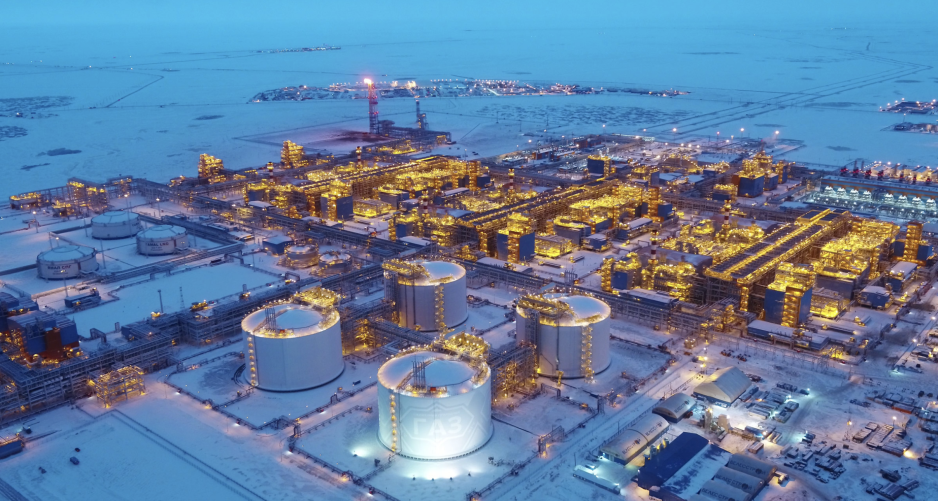 In an effort to further disentangle its involvement in Russian natural gas major Novatek, TotalEnergies vacated its spots on Novatek's board of directors and announced a write off. The Russian company meanwhile found a new gas field boosting the prospects of a future Arctic LNG project.
France's TotalEnergies continues to unwind its Russian energy investments announcing that it will no longer have representation on Novatek's board of directors and will take a USD3.7bn writeoff related to its 19.4 percent stake in Novatek.
The Russian natural gas company meanwhile lays the foundation for future Arctic LNG projects with the discovery of a new gas field suitable for supplying the planned Arctic LNG 1 project. 
TotalEnergies announced that its two board members on Novatek's Board of Directors have resigned.
The decision follows the two representatives' inability to participate in the decision making process as they frequently had to abstain from voting, especially related to financial decisions, as a result of EU sanctions. 
Its two board members were "no longer in a position to fully carry out their duties on the board which might become an issue for the governance of Novatek," TotalEnergies explained. 
The company has been unraveling its involvement in its Russian natural gas ventures – albeit at a much slower pace than some of its competitors – since the EU sanctions took effect earlier this year.
TotalEnergies holds a 19.4 percent stake in Novatek in addition to minority stakes in the Yamal LNG project in the Russian Arctic.
In April 2022 TotalEnergies had previously announced its decision to exit the Arctic LNG 2 project, Novatek's latest and largest LNG project in the Arctic.
Inability to sell its stake
In addition to ending its representation on Novatek's board the company announced that it took a write-off for its 19.4 percent ownership in Novatek accounting for a USD3.7bn loss.
Its stake in the largest private Russian natural gas company has de facto no monetary value as it has become unsellable under the EU's sanction regime. 
Under Novatek's ownership structure TotalEnergies would be required to sell its stake to Gennady Timchenko, a long-time ally of President Putin.
Mr Timchenko, however, has been sanctioned by the EU since the beginning of the war making it impossible for the French company to sell its stake to him.
"It is forbidden for TotalEnergies to sell any asset to one of Novatek's main shareholders who is under sanctions," the company announced in a press statement.
In total the company has registered impairments of USD14.4bn related to its holdings in the Russian energy sector.
Despite these significant write-offs TotalEnergies has registered record profits in 2022 as a result of rising energy prices, especially for natural gas, in Europe. 
Continues to flow to Europe
While EU sanctions effectively forced TotalEnergies to end its involvement in Russian Arctic LNG projects, liquefied natural gas from the Yamal LNG project continues to flow at record volume into the EU. 
As High North News reported in October, especially countries which had previously received no or little natural gas from Russia, now sit at the forefront of importing LNG from the Russian Arctic.
Unlike pipeline gas which no longer flows in meaningful numbers into the bloc, the transport of LNG on massive tankers into primarily France, Spain and Portugal continues unabated.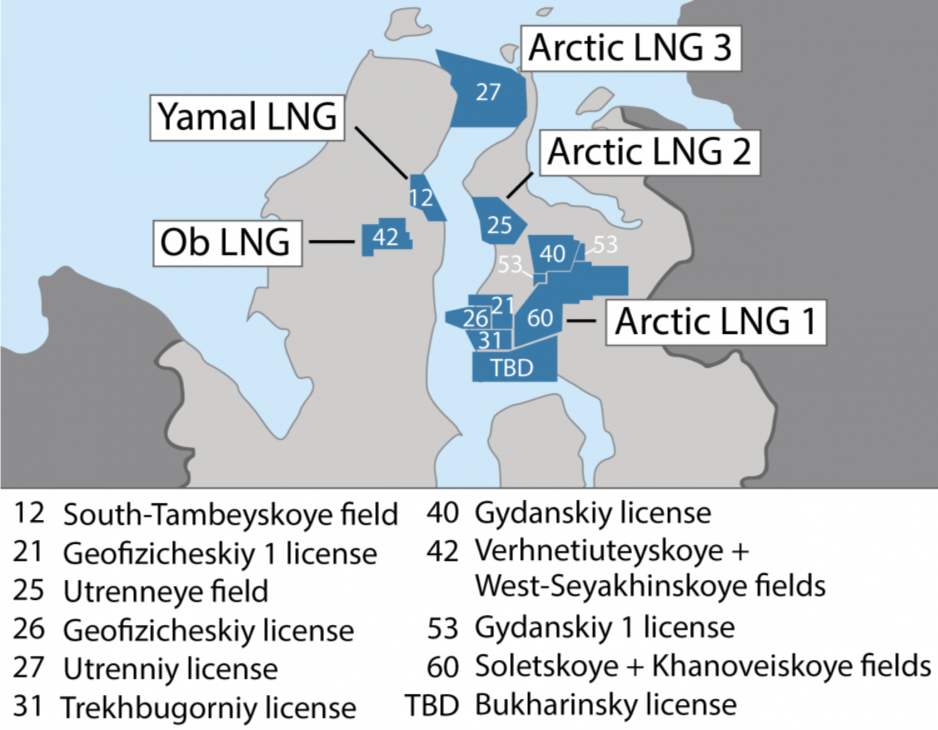 Beyond Arctic LNG 2
Despite sanctions and TotalEnergies' exit, Novatek continues on its path to produce up to 70m tons of LNG per year in the Arctic by 2030. Currently it produces around 18m tons from the Yamal LNG project.
The discovery of a significant new gas condensate field on the Gydan Peninsula represents the latest building block to reach 70m tons per year.
The field, named after the company's former CEO Vitkor Girya, holds 52 billion cubic meters of natural gas and two million tons of liquids and will potentially be put into production as part of the future Arctic LNG 1.
The company has yet to make an investment decision on Arctic LNG 1, which would follow the Arctic LNG 2 project currently under construction and facing possible delays due to western sanctions.
The company will expand its resource base on the Gydan Peninsula.
Both Arctic LNG 2 and LNG 1 are situated on the Gydan peninsula using partially submerged floating gravity based structures, and will each produce around 20m tons of LNG per year. 
"With this discovery, the company will expand its resource base on the Gydan Peninsula with the view to subsequently putting the field into efficient production under the development of its prospective projects," Novatek said in a statement.
Novateks ability to construct and put into production Arctic LNG 2 and future projects has been affected by EU sanctions, though to what degree remains to be seen.
The company has been engaged in efforts to overcome EU sanctions on technology and financing including looking for new partners in Turkey and in the Middle East.
Through these efforts Novatek aims to secure access to technology needed for the successful completion of Arctic LNG 2.