Russia's Novatek to Use Closer Ties with UAE to Secure Key Technology for Arctic LNG Project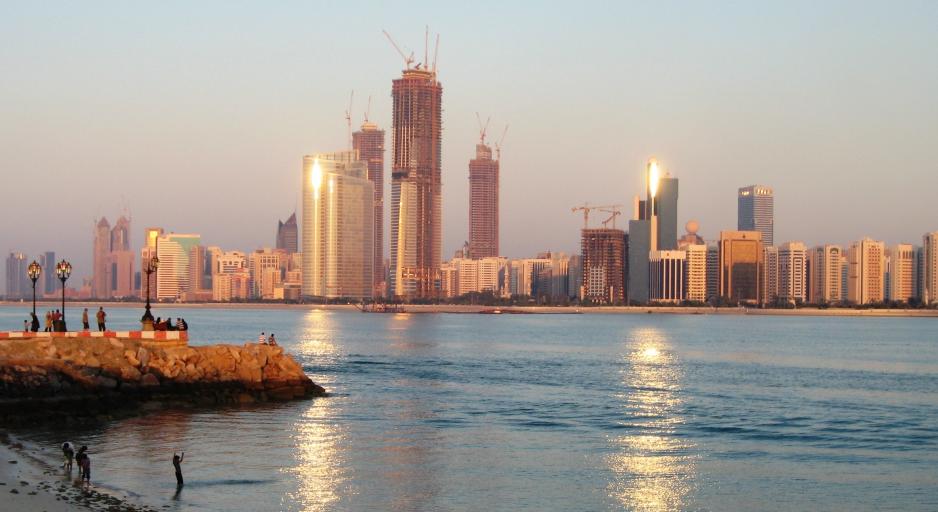 Following the departure of western companies from its Arctic LNG 2 project, Novatek is looking to use a newly founded Emirati company to source crucial technology to complete its flagship plant.
Novatek, Russia's largest independent natural gas producer and a key developer of liquefied natural gas (LNG) in the Arctic, is shifting gears from European partners to a new company in the United Arab Emirates (UAE). 
According to industry reports, Novatek hopes that a new Emirati company, Green Energy Solutions, will enable it to secure technology, which its former western partners were intended to provide. 
A number of western companies, including France's Technip, Italy's Saipem, and Baker Hughes from the US, exited Novatek's Arctic project as a result of western sanctions.
The implementation of economic sanctions following Russia's invasion of Ukraine have had a profound effect on Novatek operations. 
While the import of Russian LNG into the EU remains permitted, the financing and exporting of key technology to construct new LNG projects, including those in the Arctic, has been banned. 
Novatek is thus looking for new international partners outside the purview of EU sanctions to secure much needed western technology to complete the Arctic LNG 2 project.
According to industry publication Intelligence Online, Novatek's staff at the central construction yard near Murmansk, have been informed that all matters related to technology previously provided by Technip and Saipem, now flow through the Emirati company. 
"Green Energy Solutions is a resident of the UAE, therefore, it is not subject to EU sanctions and it can purchase and supply equipment for the projects," explained Alexander Kukuev, partner at Moscow-based law firm specializing in international business and corporate law. 
Arctic projects despite sanctions
As a result of western sanctions Novatek's flagship Arctic LNG 2 project, which consists of three production lines, faces substantial delays.
According to the company, the first production line will not open before the end of 2023 at the earliest, a year behind schedule. The fate of the other two lines remains uncertain. 
In recent months Novatek announced attempts to redesign the liquefaction process where possible.
It contracted a Turkish floating power plant so that it can use the limited number of specialized turbines it had received before the sanctions went into effect for liquefaction of gas rather than electricity production.
However, industry experts doubt that these efforts will be sufficient to complete the second or third production line.
Novatek's own method for the liquefaction of natural gas which primarily relies on technology sourced from within Russia, called "Arctic Cascade," has reportedly been unsuccessful.
In 2021 the company canceled attempts to use it at its Ob LNG project and said it'd instead rely on German company Linde to source the needed compressors and other equipment. 
Working with the new Emirati company, Novatek's goal is to navigate around the sanctions regime and procure much-needed technology in a low profile manner. 
The new Emirati company, Green Energy Solutions Project Management Services, was newly registered in Abu Dhabi in June, and presents itself as an engineering, project management and construction consultancy. 
At the same time Novatek also began hiring staff for an unspecified operation based in the UAE, including a chief accountant and project managers. 
"What is remarkable is that the entity was set up in Abu Dhabi, not Dubai. This suggests it has local elite endorsement or sponsorship. At the least this was facilitated by local elites, possibly with Al Nahyan [President of the UAE] endorsement as this is a strategic asset that requires approval," explains Andreas King, Professor and researcher at London's King's College. 
Closer ties
The UAE's closer ties with Russia's Novatek follow a number of cooperation and investments linking the two countries. The Emirati sovereign wealth fund Mubadala has part of its portfolio invested in the Russian Direct Investment Fund.
In December 2021 Mubadala also acquired a 1.9 percent stake in Sibur, a Russian petrochemicals company, partially owned by Novatek's CEO and Chairman of the Board.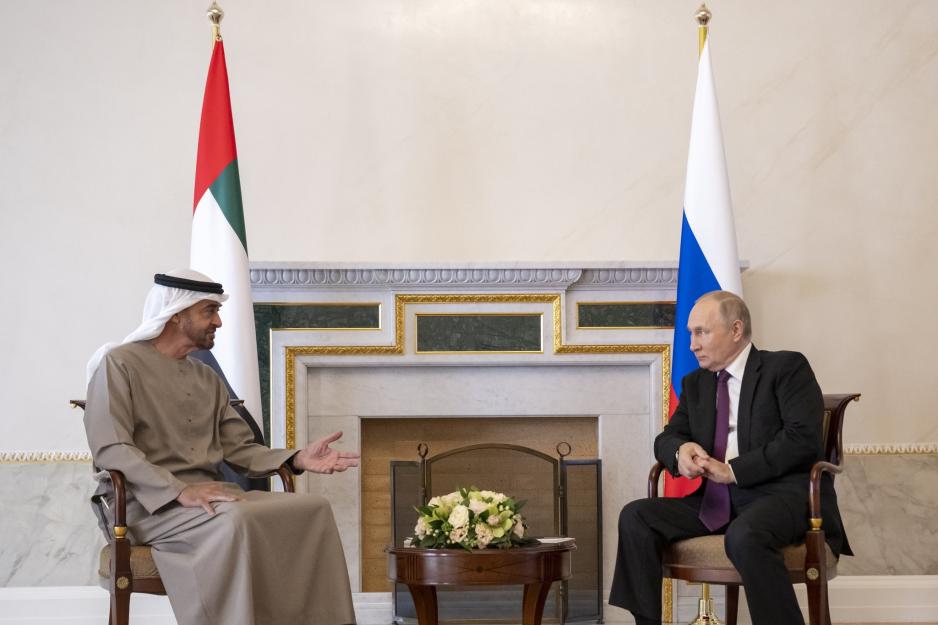 Novatek has also previously sent LNG deliveries from the Arctic to the UAE, with the first such shipment occurring in August 2020.
"With our first shipment to the United Arab Emirates, we are expanding the geography of our LNG supplies," said Novatek's management board deputy chairman Lev Feodosyev at the time.
Last week the president of the UAE, Sheik Mohamed bin Zayed Al Nahyan, traveled to Moscow to meet with Russian president Vladimir Putin.
The visit comes less than a week after the UAE aligned with Russia, against the wishes of the United States, in a decision of OPEC+ to implement substantial cuts in oil production.