Novatek Looks to Floating Turkish Power Plant to Save Its Arctic LNG 2 Project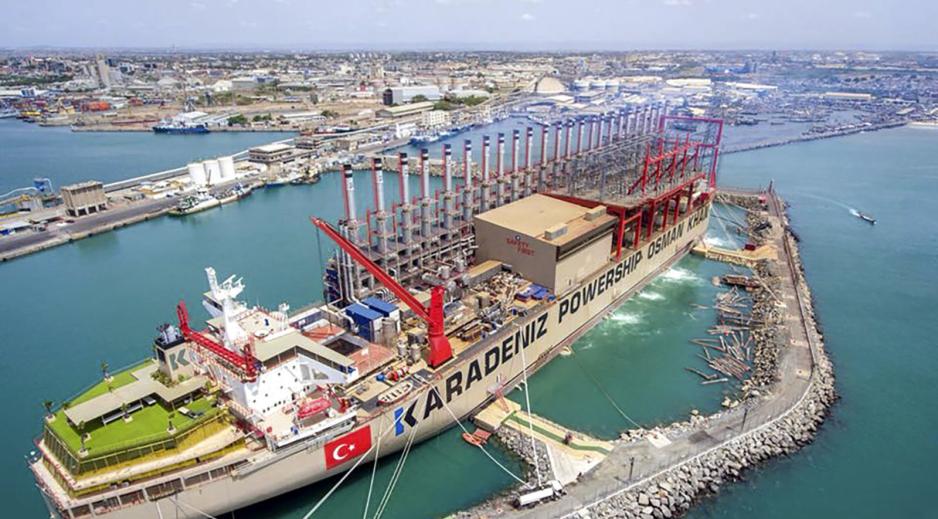 Russian LNG company Novatek is looking to Turkey to fill a key void left by Western companies exiting its flagship Arctic LNG 2 project. A floating Turkish power plant may solve Novatek's electricity supply problems.
One of Novatek's key suppliers, American industrial service company Baker Hughes, had originally been contracted to supply specialized gas turbines required to liquefy gas and also provide electricity for Arctic LNG 2. 
However, the latest round of sanctions required all deliveries of equipment related to LNG production to cease after May 25. As a result Novatek only received four out of a total of 20 turbines it had ordered.
Novatek is now looking to lease a floating power plant from Turkish company Karpowership, which builds, operates and owns a fleet of large powerships, to overcome the lack of required turbines. 
The company confirmed that it had been approached by Novatek.
"We are evaluating the request from legal and technical perspectives. It is an important project for the global gas market and we want to ensure compliance with Western sanctions and address technical requirements prior to any sort of agreement, explained a company representative.
Turkish floating power station to the rescue
The first production line at Arctic LNG 2 – out of a total of three – was supposed to receive seven turbines, forcing Novatek to adapt its processes so that it can run with only four turbines.
We are looking at redesigning to replace the turbine with an electric drive.
This is where Novatek is looking to the floating power station for help. The four delivered turbines will be used solely in the production of LNG, while Karpowership will provide electricity which would have been produced by those turbines that did not get delivered in time before sanctions took effect.
While this process may allow Novatek to place the first production line, or train, into service it is not yet clear how the company will replace the needed turbines for the 2nd or 3rd train. 
Novatek's Chairman of the Board Leonid Mikhelson explained that "now we are looking at redesigning to replace the turbine with an electric drive. The most difficult issue is the turbine. Electric drives were discussed with two or three manufacturers who together will make an electric drive. It will take a couple of years. Accordingly, to provide energy, it will be necessary to build a power plant for 400 MW per line." 
The company hopes to have an engineering solution by the end of the year.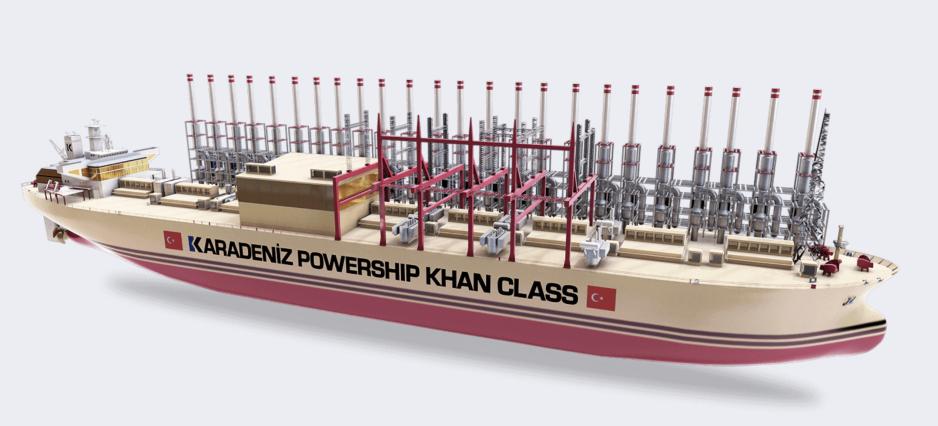 Exodus of western companies
Western sanctions targeting Russia's hydrocarbon sector have hit Novatek especially hard. Its flagship Arctic LNG 2 project, originally slated to begin production next year, relied on a host of well known European, American and Japanese companies.
Its partners supplied financing, technological equipment, or engineering know-how essential to construct the liquefied natural gas plant on the Gydan peninsula in the Russia Arctic. 
French energy major Total took a $4.1bn write off as it exited the project. German multinationals Linde and Siemens, as well as French Technip and Italian Saipem, also scaled back or terminated their involvement in the project. Japanese Mitsui, one of the largest industrial conglomerates in the world, also ended its cooperation.
Novatek also lost contracts for the construction of specialized ice-capable LNG carriers it needs to transport the gas from the Arctic to Europe and Asia. South Korean Daewoo Shipbuilding and Marine Engineering (DMSE) canceled orders and stopped construction on several vessels due lack of payment as a result of EU sanctions.
We are evaluating the request from legal and technical perspectives
Finding new partners to continue the project
Apart from the power supply challenges, Novatek has been working to find new partners to help it finish the project.
The company has been looking for ways to continue construction and reach completion of at least the first two lines of its Arctic LNG 2 project through working with new contractors not affected by sanctions, namely in Asia and the Middle East. 
Last month Novatek announced that it had successfully transferred the work Technip and Saipem were carrying out prior to sanctions to two new contractors, Nova Energies and a newly registered entity out of the United Arab Emirates, Green Energy Solutions. 
The new partners will carry out work related to the gravity based structures, which are floating modules pre-fabricated in China and assembled near Murmansk, before being towed to the site of Arctic LNG 2 on the Gydan peninsula.