Nord Stream Pipeline Sabotage Mirrors Svalbard Cable Incident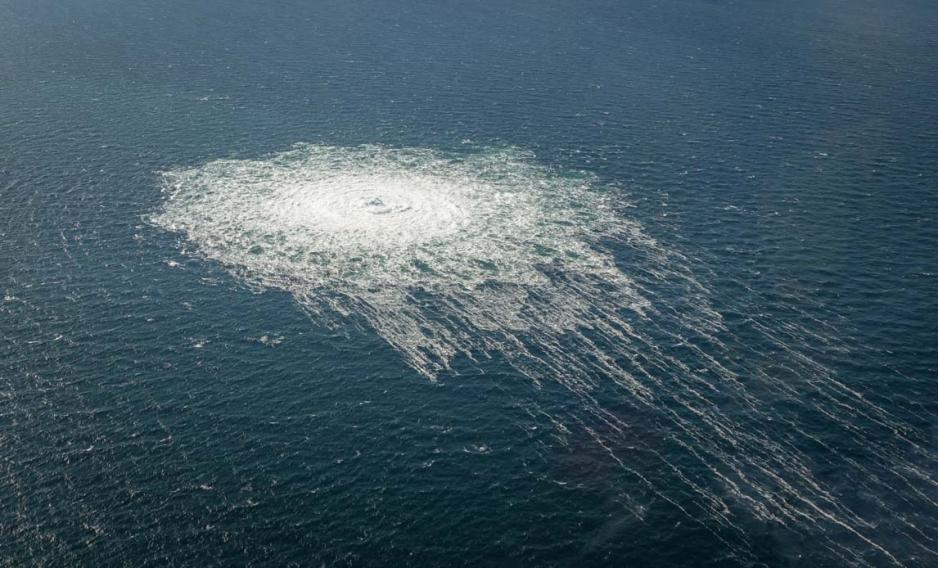 The sabotage of the Nord Stream 1 and 2 pipelines in the Baltic Sea earlier this week may shed new light on two recent incidents in the Norwegian Arctic involving the cutting of communication cables.
On Monday, Danish authorities reported the detection of gas leaks in the Nord Stream 2 pipeline with gas visibly "bubbling up" to the surface of the Baltic Sea. The next day a similar leak was detected in the adjacent Nord Stream 1 pipeline.
Seismological reports on Tuesday indicated that a number of explosions had taken place in close vicinity of the pipelines.
While Russia vehemently denied involvement in the incidents, politicians across the continent called for a quick and thorough investigation of what appears to be a deliberate act of sabotage.
Neither pipeline was carrying natural gas to Europe at the time, but they remained pressurized and filled with gas. 
The events in the Baltic Sea mirror two similar incidents in the Norwegian Arctic. Earlier this year an undersea fiber optic cable connecting a satellite ground station on Svalbard to the Norwegian mainland was severed.
This incident followed the cutting of cables part of an undersea monitoring network in 2021. In both instances authorities explained that the breakages were likely caused by human activity and that no natural phenomena could have led to the damage. 
While it will require thorough investigations to draw definitive conclusions about the Nord Stream pipeline leaks and any connections to the Svalbard incident, security experts suggest that Russia is well-known to have the capabilities necessary to conduct this kind of sabotage.
"I am not surprised you are linking the Svalbard cable and pipelines," says Rebecca Pincus, Director of the Polar Institute at the Wilson Center, in response to an inquiry by High North News.
"There is certainly only limited information available to the public. However, Norwegian authorities ascribe the cable damage to human actions, and Swedish authorities similarly describe the pipeline incidents as explosions. It is also widely recognized that Russia maintains a highly advanced set of subsea capabilities," Pincus continued. 
Concern for other pipelines
The Nord Stream 1 and 2 pipelines connect Russia with Germany via the Baltic Sea and had long been contentious, especially in the United States, as they were seen as further heightening Germany's and Europe's dependence on Russian gas.
While the leaks do not have an immediate impact on already scarce gas supply to Europe – Russia had stopped supplying gas through Nord Stream 1 weeks ago and Nord Stream 2 never went into operation – the events do underscore how vulnerable part of Europe's energy infrastructure is to outside forces.
On the Norwegian broadcaster NRK, Lieutenant-Colonel Geir Hågen Karlsen a defense and security expert at Norway's Institute for Defense Studies (IFS) explained:
"Norwegian gas deliveries are probably the biggest target and strategically the most important for sabotage all over Europe at the present time".
As Europe's largest producer of natural gas and oil Norway operates an extensive network of pipelines throughout the North and Norwegian Seas.
As a response to this emerging threat the government announced further strengthening of security measures, including deploying its military, in addition to those already put in place by oil companies and pipeline operators.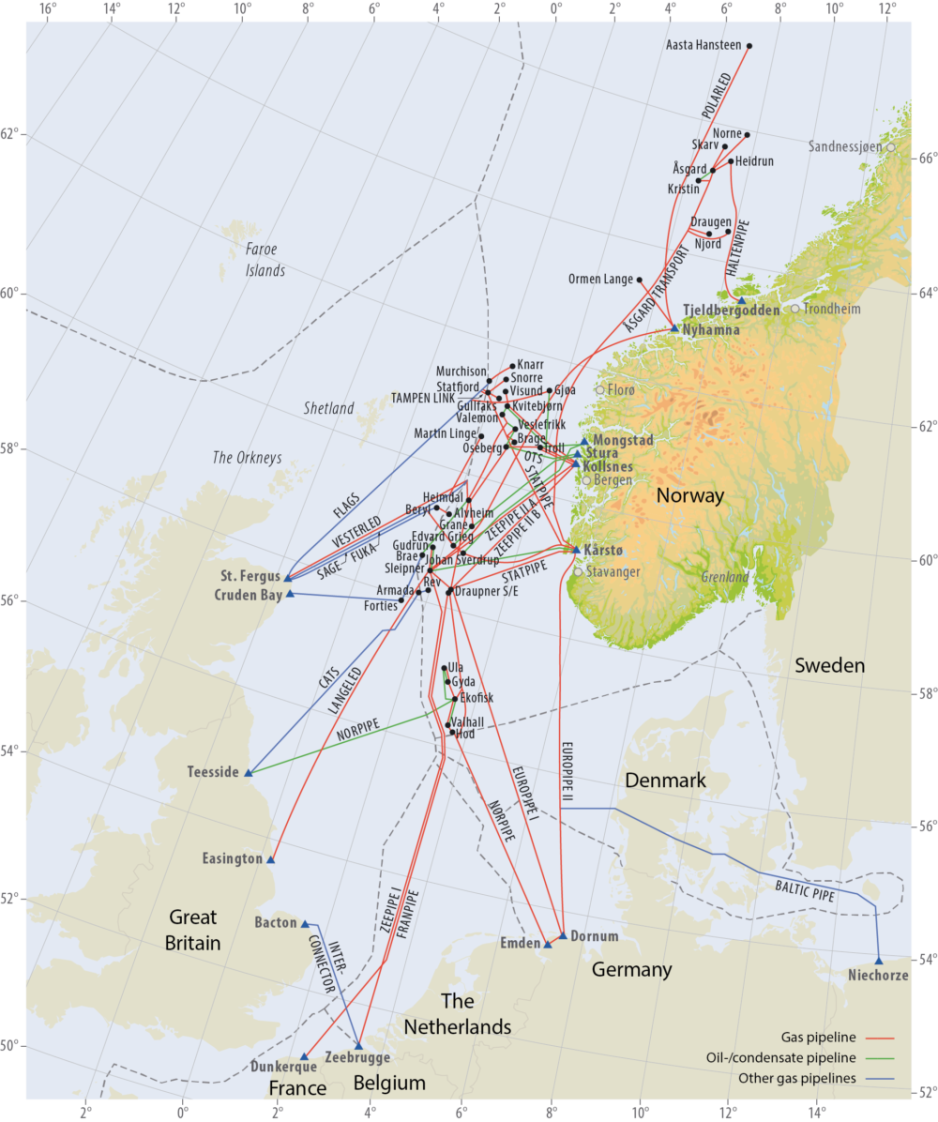 While Norway's government does not have any concrete indications of direct threats against this type of infrastructure, Prime Minister Jonas Gahr Støre nonetheless warned that Norway would "react strongly" if similar sabotage would occur.
Political discussions also included speculation if attacks on energy infrastructure would trigger NATO's article five on collective defense. 
From cables to pipelines
The sabotage of the two pipelines is not the only incident during which critical subsea infrastructure was damaged.
At the beginning of 2022 a Norwegian communications fiber optics cable, the most northerly cable of its kind in the world, connecting the Svalbard Satellite Station with more than 100 satellite antennas to the mainland, was cut.
The station is of crucial importance as it is one of only two in the world which can communicate with satellites in polar orbits. The Svalbard Undersea Cable System runs for more than 1,300km between Longyearbyen and Andøya in northern Norway. 
A few months earlier, in 2021, cables part of the Lofoten-Vesterålen (LoVe) Ocean Observatory, a network of undersea sensors, were also cut, raising concerns about deliberate sabotage.
Aside from scientific applications, such as the monitoring of emissions and fish stocks, the network is also used to collect data on passing submarines, including those of Russia's Northern Fleet coming out of or entering the Arctic.
As part of the incident several nodes – research platforms – had been moved and the cables connecting them were either damaged or missing. 
For now, some security experts say, it is too early to draw connections between this week's pipeline sabotage and the earlier cable incidents, but as more information becomes known this may change.
"I am afraid that we do not have enough data and facts on the table to say anything for sure. But it is a good question and if it is confirmed that it was Russia then it would be possible to draw some similarities. We need to wait however to see what the preliminary findings are," cautions Katarzyna Zysk, Professor of international relations and contemporary history at the Norwegian Institute for Defence Studies (IFS).
However, normally subsea infrastructure very rarely gets damaged naturally. Thus the fact that these normally rare events occurred within a relatively short time span raises questions in itself.
"While there are multiple plausible explanations, these types of events are quite rare. To see a cluster of human-caused damages to subsurface critical infrastructure of NATO allies certainly raises questions," concluded Pincus.