Russian Lawyer Defends Environmenal Activists, Accused of Porn Law Violations by the Police
The flat of a prominent lawyer in Arkhangelsk was yesterday searched by the police following their allegedly finding porn on her social media accounts seven years ago. These are construed charges to scare her off, says one of the demonstration leaders.
Ten civilian-dressed police officers Monday morning entered the flat of Oksana Vladyka in Arkhangelsk.
Vladyka is a well-known lawyer in the Russian city and has amongst others taken on the cases of many environmental campaigners and activists who for more than one year have demonstrated against a planned waste landfill near Shies.
The official story is that Vladyka's flat was searched following the police's finding pornography on her personal Vkontakte account seven years ago. Vkontakte is the Russian equivalent to Facebook.
- Everyone knows this is nonsense. Vladyka has not published porn on her social media. The police is only using this to get access to her computer and notebooks – they contain information the police wants, says Dmitry Sekyshin, an Arkhangelsk activist who has been engaged in the demonstrations at the Shies landfill.
The authorities have realized how dangerous Vladyka is to them, so they construe a criminal case.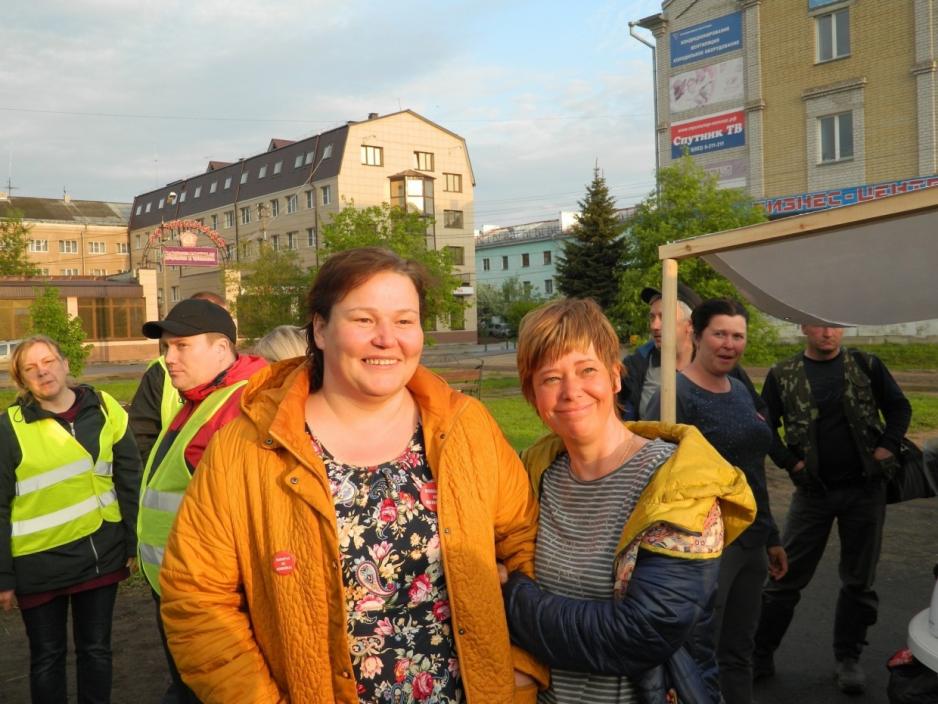 The Shies Waste Demonstrations
Russian authorities are planning the construction of a waste landfill covering 5,000 acres of land near Shies train station in northwestern Russia.
That has sparked the largest project wave in Russia in recent times.
The waste landfill is located right in the middle of unspoiled nature and is scheduled to receive 500,000 tons of unsorted waste from Moscow every year – for 20 years.
The Shies demonstrations have spread to a series of Russian cities. Today, Shies has become the symbol of a growing dissatisfaction in the Russian population with how authorities manage waste.
Increased pressure against activists
Sekyshin says the pressure against Shies activists has increased in Russia recently. He connects the police's actions against the well-known lawyer with the announcement of new, major demonstrations against Russian authorities' waste management in Russia, which will take place in early November.
- She is a lawyer and information the police will find on her computer and in her notebook are of interest to the authorities. This is information that may help the police place more pressure on other activists, Sekyshin says.
In a message on Vkontakte Monday afternoon, the lawyer writes that the police is accusing her of publishing a file containing "elements of pornography" seven years ago.
- The details are not yet clear to me. Ten people have searched thoroughly through my personal belongings today. I wonder how long the police will take to dig out something on me. Let us hope that they at least liked my posts about Shies, Vladyka writes.
In several videos circulating on social media in Russia Monday, several of the policemen leaving the lawyer's apartment try to hide their faces. Arkhangelsk is, in a Russian context, a rather small city with its 350,000 inhabitants, and there is a big chance that you know someone amongst the officers, Sekyshin says.
- The police itself realizes that what they are doing is disgraceful. Just the fact that it took ten persons to carry out this operation goes to prove that it was done to scare her, Sekyshin says.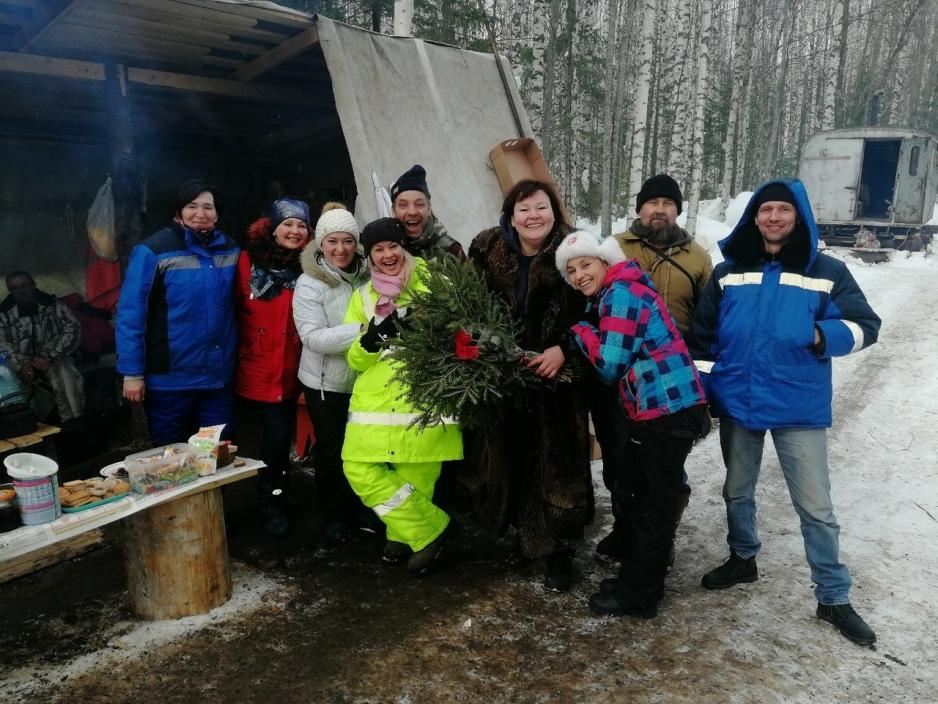 Vladyka is one out of a series of lawyers who have defended many who have been arrested in demonstrations in Russia in recent months. She has been to Shies many times and is popular among the activists. Today, she has to face police interrogation in Arkhangelsk. Publishing pornography on social media is illegal in Russia, Sekyshin says.
- The authorities have realized how dangerous Vladyka is to them, and now they want to remove her from the protests through construing a case against her. This is common practice in Russia. First they open a criminal case against someone, which give the authorities the right to confiscate your laptops, hard drives, notebooks and memory cards. Then they close the case, and you walk. Though that leaves the police with all this information.
- If Vladyka herself has not published this pornography, who has done it?
- I cannot answer that question, though we are sure the Russian special services has full access to any private account on Vkontakte. I have not evidence that they did it, however, the administration of Vkontakte has given the security services this opportunity, Sekyshin says.
Demonstrations in Arkhangelsk insupport of Vladyka have been announced for both Monday and Tuesday. Sekyshin believes the case against the lawyer will only lead to an even bigger support for the Shies issue.
- I definitely believe this case will raise awareness around defending nature in Shies and the persons who hold their ground there.
This article was originally published in Norwegian and has been translated by HNN's Elisabeth Bergquist.