Russia has Advanced Unlawful Maritime Claims in the Arctic, Says Antony Blinken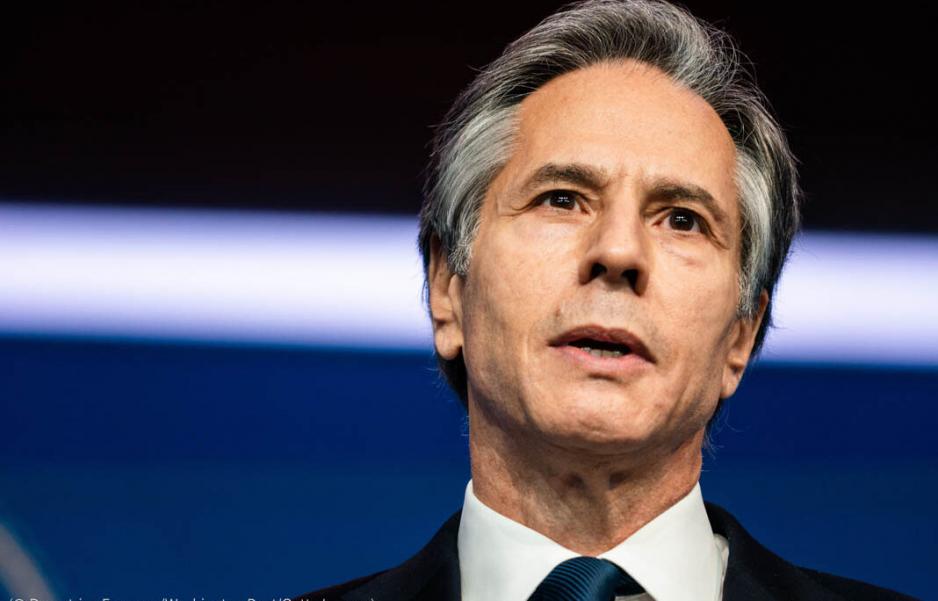 U.S. Secretary of State Antony Blinken criticized Russia's activities in the Arctic region, describing them as "unlawful maritime claims" at a press briefing prior to the Arctic Council Ministerial Meeting in Reykjavik.
Blinken made the warning ahead of a planned meeting with his Russian counterpart Sergey Lavrov. 
"We've seen Russia advance unlawful maritime claims, particularly its regulation of foreign vessels transiting the Northern Sea Route, which are inconsistent with international law," Blinken said at a briefing with Iceland's foreign minister in Reykjavik Tuesday, reported by Reuters. 
Blinken said Washington is worried that the increased militarisation will lead to bigger problems. This increases the risk of accidents and miscalculations, he said, while it "undermined the shared goal of a peaceful and sustainable future for the region".
The ministerial meeting will take place on Thursday 20 May. The meeting marks the 25th anniversary of the Arctic Council. The meeting will be hosted by Icelandic Foreign Minister Gudlaugur Thor Thordarsson.