Norwegian Green Ammonia Plant to Contribute to Decarbonizing Arctic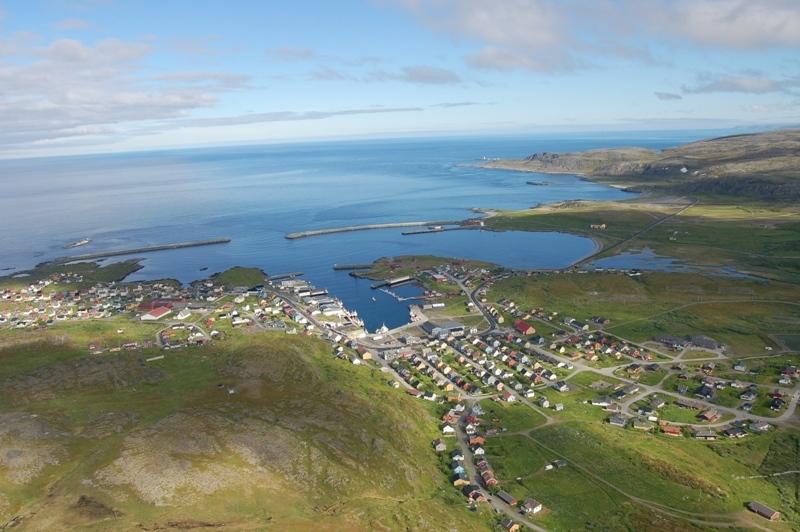 Aker Clean Hydrogen and Varanger Kraft's project to build a green hydrogen and ammonia plant in Berlevåg in Northern Norway is stepping forward towards decarbonizing arctic shipping and off-grid power plants.
Following the news that the International Maritime Organization´s (IMO) Marine Environment Protection Committee approved a ban on the transportation and use of heavy fuel oil in Arctic waters, joint venture partners Aker Clean Hydrogen and Varanger Kraft announced that they are exploring doubling the production capacities for their planned green ammonia and hydrogen production project.
The news is reported by The Maritime Executive.
The companies announces that they are working on plans to build one of the first commercial production plants for green ammonia with production potentially starting in Northern Norway before the end of 2024.
The planned plant is to be located north of the Arctic Circle in Berlevåg municipality. It would be well situated to become one of the first providers of alternate fuels to aid in the decarbonization of the arctic and according to Rolf Laupstad, mayor of Berlevåg, will help the area to become a center for green development.
The companies' newly formed joint venture, Green Ammonia Berlevåg AS, reports that the project has successfully passed the feasibility study and concept phase. The green ammonia is to be produced from water and renewable power supplied from Varanger Kraft's nearby wind farm on Raggovidda. The goal is to replace traditional fossil fuels for ships, rigs, and off-grid power stations.