Insecurity Surrounds Seal Hunting Despite State Support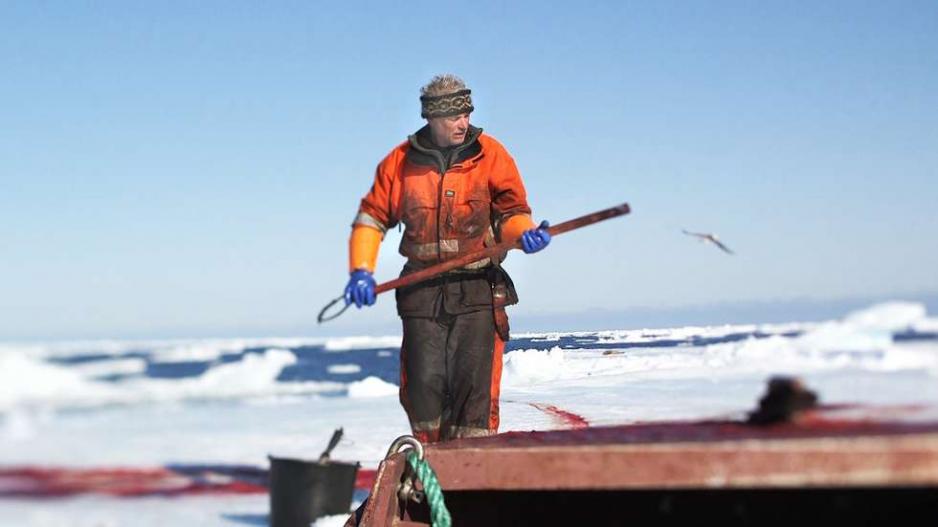 Skipper Bjørne Kvernmo of the 'Havsel' fishing vessel is in the middle of preparing this year's seal hunt. The industry lives on, from an economic point of view, with NOK 2.5 million in state support; however, challenging ice conditions may jeopardize it all.
Skipper Bjørne Kvernmo of the Havsel fishing vessel is in the middle of preparing this year's seal hunt. The industry lives on, from an economic point of view, with NOK 2.5 million in state support; however, challenging ice conditions may jeopardize it all.
"NOK 2.5 million is the same amount as last year, half a million for the vessel and two millions for the landing facilities. It is a reasonable amount; however, there is extremely little ice this year. We are debating where to go right now", says the skipper who is featured in the NRK TV documentary series 'Ishavsblod' [Polar Blood].
Seal catching is all about getting to the place where the seals are. When there is little ice left on the western ice shelf, it is hopeless – despite state support.
"If the poor ice conditions continue, there will not be a seal hunt journey. I cannot stand waiting out in the fog doing nothing, only for us to collect the state support money", that is for sure, says Kvernmo.
During the past three years, the average catch has been some 2,000 animals. In 2017, the Havsel vessel was out at sea for weeks on end without catching anything.
"There has not been more seal to catch. The animals are in the water, and then there's nothing to do but wait", says the skipper.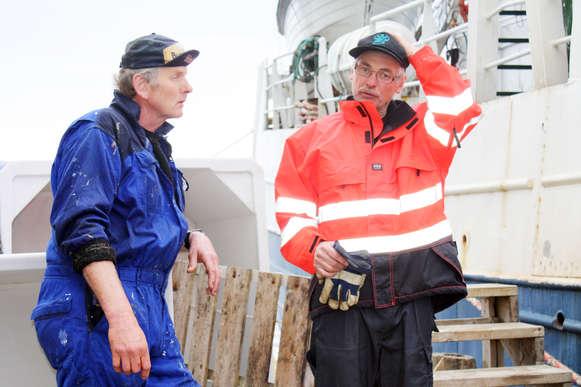 Rough working days
Kvernmo has been in the sealhunting industry since 1973, and industry and hunting tradition that at times has been subject to a lot of pressure.
What is it like to travel out to the sea ice?
"Everyone seem to believe that it is "heaven", and there are a lot of rookies wanting to join in order to go on an adventure. The truth is that it is often hard, pretty dangerous and not to forget: a lot of waiting involved. There are many elements to it", says Kvernmo.
He tells High North News that the hunting culture of which he has been a part since the 1970s is about to disappear.
"Today, it is mostly adventurers who want to go seal hunting, though there are also a few of us "old fools" around who still do it because it's our industry", he says.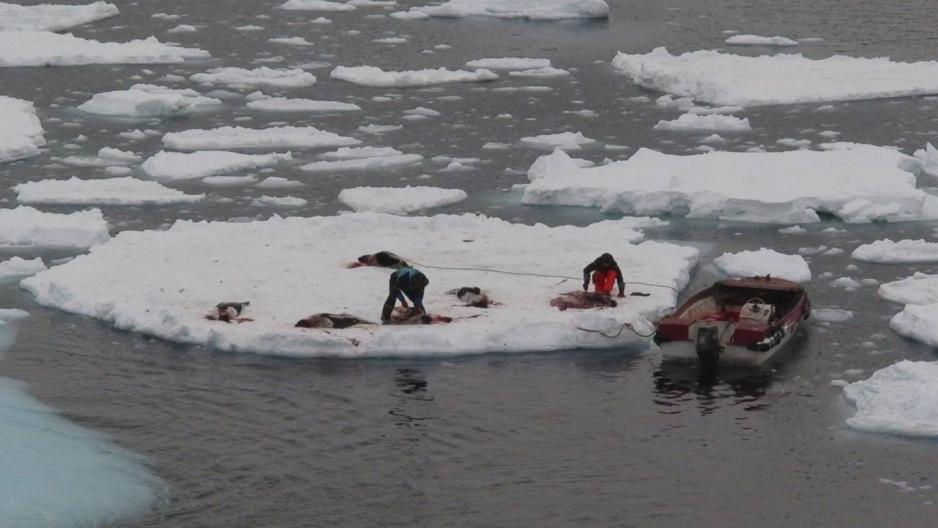 People want seal
Kvernmo says the seal population is solid, and there is no lack of people wanting products from their hunt.
"Seal oil has found its way into the health sector, and I am not kidding you; this product is serious. We are suppliers for Polargodt and Olvita in Tromsø, who are putting a lot of resources into this", says the hunter.
When the vessel comes in from its expedition, its catch disappears in moments.
"People like seal, it is delicious and the meat has quite a flavor", Kvernmo says.
How will you describe the flavor?
"Well, it lies somewhere between whale and reindeer, very delicious", the skipper says.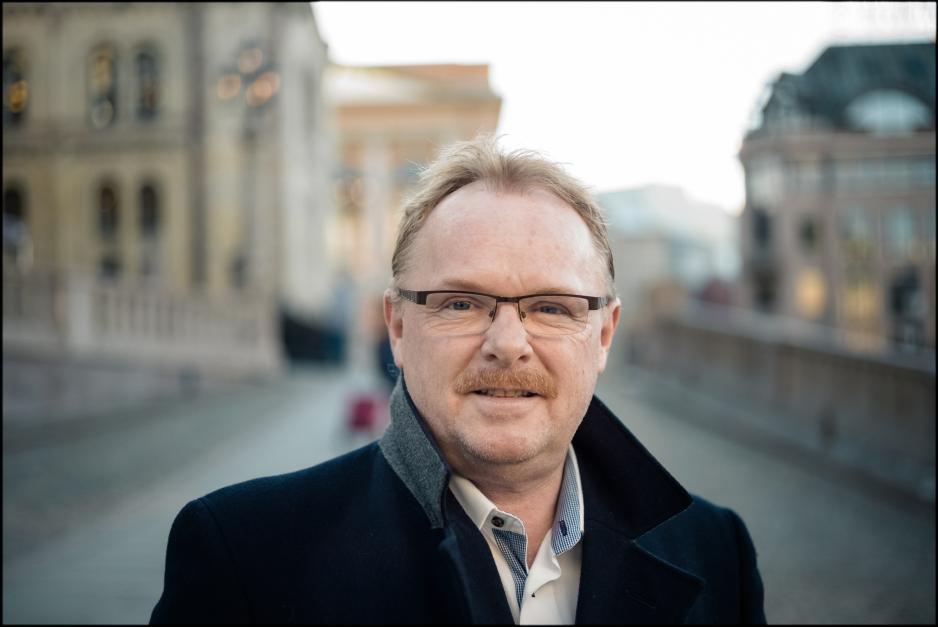 Demanding situation
The Norwegian Ministry of Trade, Industry and Fisheries has established a grant arrangement for the seal-hunting industry in order to provide the actors with the necessary flexibility to enter into buying and cooperation agreements that can document wealth creation.
"The goal is, nevertheless, that the seal-hunting industry shall be able to manage without subsidies", says Fisheries Minister Per Sandberg (Progress Party) in a press statement.
The target groups for the arrangement are ship owners and seal product receivers. The situation for seal products is still challenging. The demand for seal products is rather limited and does not provide sufficiently high prices compared with earlier years.
"Seal meat is still a source of income for the hunting vessels, however, the bulk of their income stems from selling seal oil".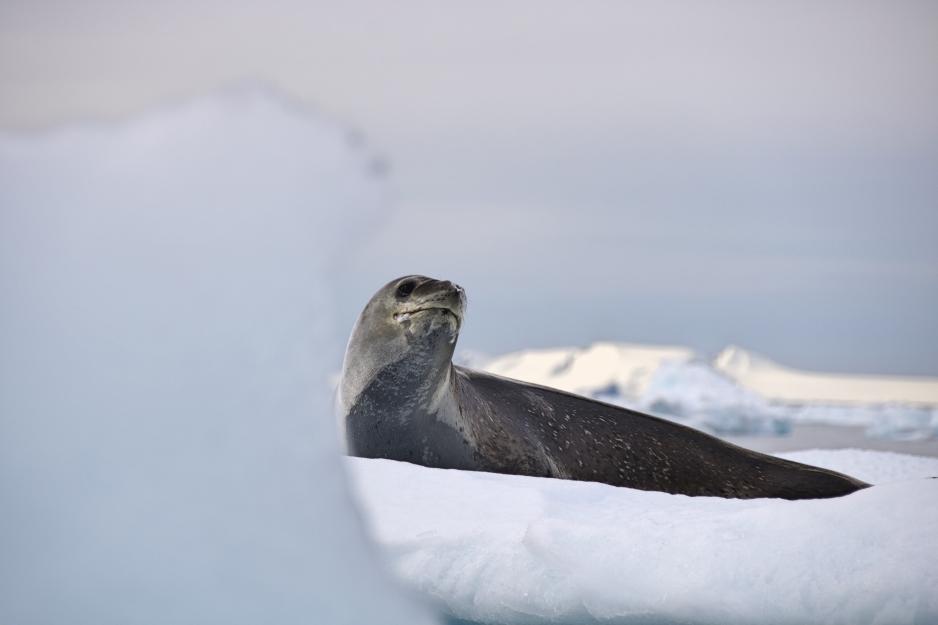 Facts about seals and and seal-hunting:
There are seven seal species in the waters where 'MS Havsel' operates. In addition, there are two more species living along the Norwegian coast.
The first Norwegian vessel to go seal-hunting left the port of Hammerfest in 1759
Seal-hunting became an annual seasonal activity for vessels from Troms and Finnmark counties after 1820. In 1849, the first vessel tailor-made for seal-hunting appeared, 'Haabet' [The Hope]
In 1898, vessels from southern parts of Norway joined in the seal-hunting
In 1904, the first motor-operated seal-hunting vessel appeared. Until then, they had been operated with sails.
In 1919, there were 203 Norwegian vessels involved in seal-hunting
Seal-hunting vessels were often struck by rough weather or were smashed in the ice. In 1952, five vessels disappeared during a hurricane storm and 78 men died.
The hooded seal has been protected since 2007 and today seal-hunters only catch harp seal.
Russia has halted its seal-hunting.
There is some seal-hunting along the east coast of Canada and Inuit hunt seal in Greenland. There is also one Norwegian vessel hunting seals in Greenland.
(Source: Wikipedia/Store Norske Leksikon/Aftenposten]