India Wants to Help Russia Develop Northern Sea Route Into International Trade Artery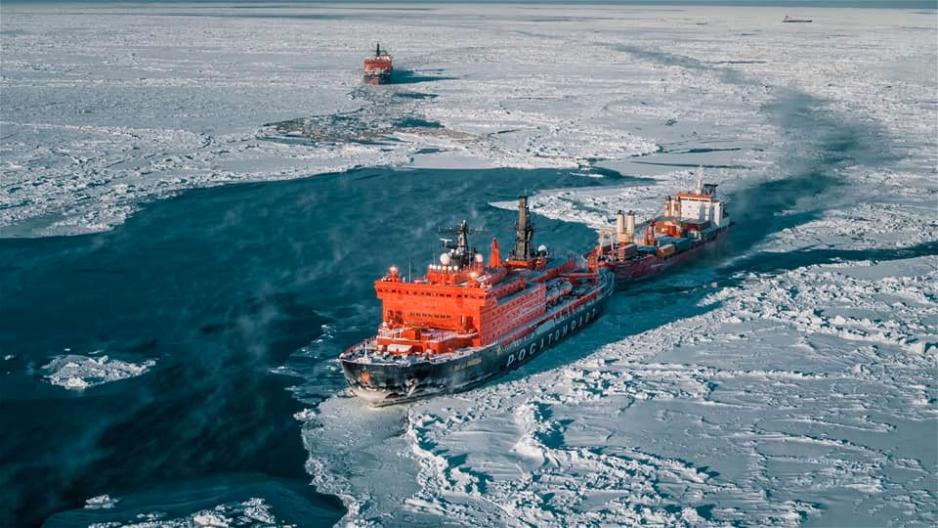 "India and Russia are partners in space exploration through the Gaganyan program. Russia and India will also be partners in opening up the international trade of the Northern Sea Route", said Indian Prime Minister Narendra Modi.
The Northern Sea Route (NSR) is the shortest sea route between the European part of Russia and the Far East. Russia has over time had high ambitions for the development of the NSR, setting a target on transporting 80 million tonnes along the route by 2024.
"The friendship between Russia and India has passed the test of time. And most recently it was seen in the cooperation against the pandemic, including in vaccines," said Modi while speaking via video link at the Eastern Economic Forum, held in Vladivostok, Russia on Friday, reported by TASS. 
Russia welcomes the interest of other countries in using the Northern Sea Route and is not going to impose any restrictions on them, Russian President Vladimir Putin said at the meeting. 
"We welcome such interest. It is important to keep in mind that we are observing the processes in other countries, where some concerns are expressed about the fact that Russia is actively developing the Northern Sea Route. And there are suggestions that we are supposedly going to restrict someone. This is not true. We're not going to restrict anyone", Putin said. 
The more effectively this route is used by all interested countries, the better
He noted Russia's desire for this work to be built in strict accordance with international maritime law. 
"We are quite satisfied with everything, and the more effectively this route is used by all interested countries, the better," the president said. According to Putin, Russia welcomes the interest in the Northern Sea Route from India, China, other Asian countries, as well as European states.
The Northern Sea Route is one of Russian President Vladimir Putin's flagship projects and he recently said that the country is aiming for year-round sailing along this shipping lane. Russia is currently investing heavily in infrastructure along the NSR in the Russian Arctic.