Finnmark Chief of Police: "I Share the Concern About the Civilian Footprint in the North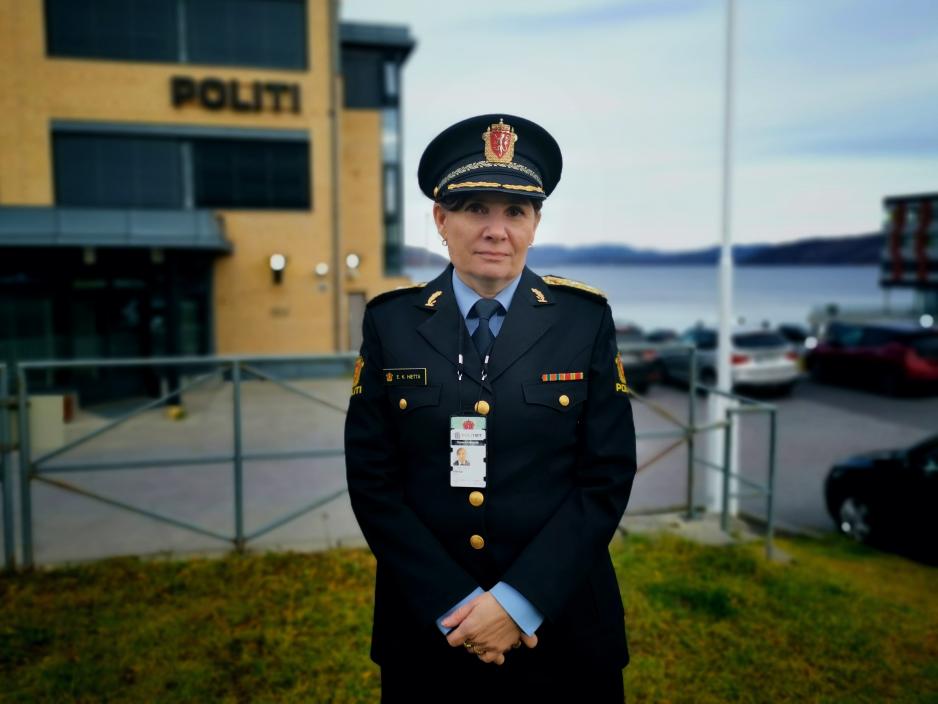 In Northern Norway, there is an ongoing debate regarding the port ban exemption for Russian fishing vessels. The Finnmark Chief of Police agrees that a strong civilian presence and workplaces are important, but also believes that security concerns argue for a complete ban.
Finnmark Chief of Police, Ellen Katrine Hætta, recently made a statement critical of the Norwegian port ban exemption for Russian fishing vessels to the newspaper Dagens Næringsliv (only in Norwegian). Finnmark is the only Norwegian police district that shares a border with Russia.
"It is a political issue. But I cannot see the need for the exemption. We have had COVID for two years where everything was closed down, and I understand that some shipyards are dependent on keeping their businesses going. But there are other ways of keeping their businesses alive," said Hætta and pointed to Russia's new maritime doctrine where civilian vessels can be used for military purposes.
On Thursday last week, politicians, business owners, and trade unionists in Troms and Finnmark, Northern Norway, responded to Hætta's statement in an op-ed - where they warn against an isolationist security policy without regard for other critical societal considerations (also only in Norwegian).
"When we react to the Chief of Police's statement, it is exactly security policy arguments that we base it on. If Russian fishing vessels are banned from the ports in Kirkenes, Båtsfjord, and Tromsø, it will lead to the loss of several hundred jobs," they write.
They also point out that change takes time. In addition, they argue that a complete port ban will jeopardize fishery cooperation with Russia.
On Friday, the Chief of Police commented on this op-ed in an interview with High North News.
My job is to speak out about what threatens our security.
Double vision
"I understand their views and their worries about workplaces completely. I also share their concern about the civilian footprint in the North. Civilian presence in Northern Norway is the foundation of the total defense and our preparedness. This has been a cause that is close to my heart throughout my time as Chief of Police in Finnmark. In other words, I completely agree: Norway needs a strong civilian presence here in the North and to accomplish that we need workplaces," writes Hætta in an e-mail.
The increased intelligence threat to Norway, and a stronger Russian focus on the High North, worries the Chief of Police, who is responsible for preparedness and security in the country's large county on the border with Russia.
"My job is to speak out about what threatens our security. The Norwegian Police Security Service has raised the threat level, and Norway has introduced measures where Russian vessels will no longer have access to Norwegian ports, with the exception of three, where two of which are located here in Finnmark. The threat assessment this is based on also applies to these ports. The intelligence threat is the same," she points out and continues:
"In regard to preparedness, I see no reasons to have a different arrangement here in Finnmark, but I do see many sociopolitical reasons for it. That is, however, a completely different question and something politicians alone can decide on."
After the Norwegian government's recent tightening of the port ban, Russian fishing vessels will only be able to port in three places in Northern Norway – Kirkenes, Båtsfjord, and Tromsø – and they will be inspected upon arrival. Previously, Russian fishing vessels could call at all Norwegian ports.
I try to be open about what I see and perhaps show a bigger picture.
An eye on preparedness
In an interview with HNN this spring, Chief of Police Hætta called for more efforts and more funds from the government in order to strengthen the civilian footprint in Finnmark, where she specifically pointed to educational institutions, health care, police, and active communities. 
How do you view the implicit criticism that you do not take sufficient account of the fact that many jobs may be lost by introducing a complete port ban now – and thereby of the already ongoing depopulation in Finnmark and the importance of settlement for the assertion of sovereignty?
"Focusing on the significance of workplaces and the civilian footprint is good because that is extremely important. At the same time, it is my job as the Chief of Police on the border to Russia to always keep the following in mind: What does it mean that we now have an increased intelligence threat in Norway from Russia? What does it mean for us who live so close to the border? What measures are necessary to protect us against the intelligence threat?"
Taking a local perspective on national challenges is important – and these are well represented in Kirkenes, emphasizes Hætta.
"Fortunately, we in Sør-Varanger municipality and Eastern Finnmark are good at seeing exactly this. We are used to local conditions being quickly affected by international and national issues. These are without a doubt difficult times and it is important that national authorities know about what could affect our security. That is why I try to be open about what I see and perhaps show a bigger picture than what [reports about, ed. note] individual incidents give."
It is important that we do not forget that there is a war in Europe.
Resources for control
With the latter, the Chief of Police probably refers to her analysis of how Northern Norway and Finnmark especially has become a laboratory where Russia is testing its complex tools in the gray area between war and peace, which she expresses in the aforementioned interview with Dagens Næringsliv.
Among the examples are jamming, flying of drones, break-ins, and the use of memory diplomacy as part of influential operations.
"It is important that we do not forget that there is a war in Europe and that we must also deal with that," says Hætta to High North News.
In the mentioned op-ed, the senders also write that they are more than happy to support proposals to the government for more funding for the police, the Norwegian Customs, and the Norwegian Armed Forces if these bodies need greater resources to carry out stricter control of the Russian fishing vessels at the three ports in question.
What is your comment on this? Will you request additional funds for the police and specifically your police district than what is proposed in the national budget for 2023, and possibly also the redirection of funds this year?
"We have a good dialogue with national authorities and supporting resources, and we feel that they take it seriously when we ask for support, such as the use of the police helicopter. Finnmark and our mission at the Schengen outer border are very important for the whole nation," responds Hætta.
This article was originally published in Norwegian and has been translated by Birgitte Annie Molid Martinussen.