Finnmark Police: Increased Patrolling at Critical Infrastructure in the Petroleum Industry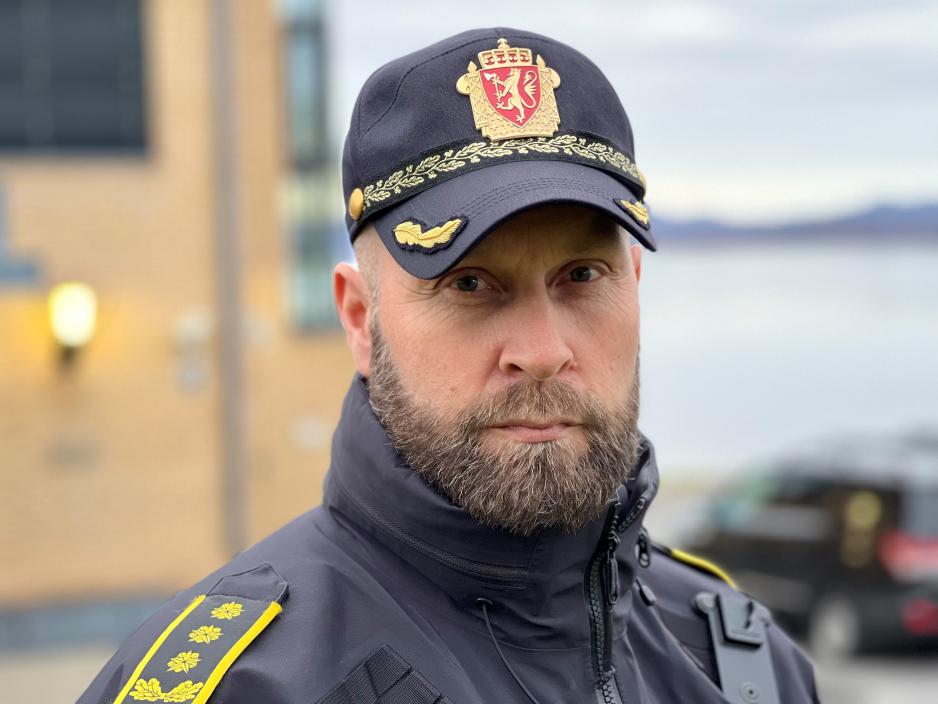 After the incidents in the Baltic Sea and observations made in the North Sea, the Finnmark Police has increased its presence around important infrastructure in the county's oil and gas industry by the border to Russia. Equinor has also taken its own security measures at its gas plant on Melkøya.
In the wake of last week's major damage to the Nord Stream gas pipelines in the Baltic Sea from Russia to Germany, as well as observations made of unidentified drones and Russian research ships on presumed espionage, preparedness in Norway's petroleum sector has been strengthened.
Norway is Europe's largest gas supplier and responsible for securing a critical part of the energy supply to EU countries, emphasizes Norway's Prime Minister Jonas Gahr Støre (Labor). Last Tuesday, the government introduced stricter security measures for the Norwegian oil and gas industry on part of the Norwegian Police and the Armed Forces. 
On Friday, the Norwegian Coastal Administration raised the maritime security level to level two at 19 port facilities. This applies to two facilities in the North, namely the Equinor gas plant on Melkøya and the terminal, logistics, and storage supplier NorSea Polarbase in Rypefjord. Both places are just outside the town of Hammerfest with around 11,000 inhabitants.
Security level two entails that the port facilities must implement additional measures according to their own security plans or from advice from relevant authorities, such as increased guard duty and control of personnel and goods. 
High North News has asked the Finnmark Police what measures they have taken to increase security at these facilities. 
"We have already introduced security measures in important industries in the county, including the petroleum industry. To further strengthen preparedness, we have increased patrolling and presence at some critical societal objects," says Tarjei Sirma-Tellefsen, Chief of Staff in Finnmark Police District, in an e-mail.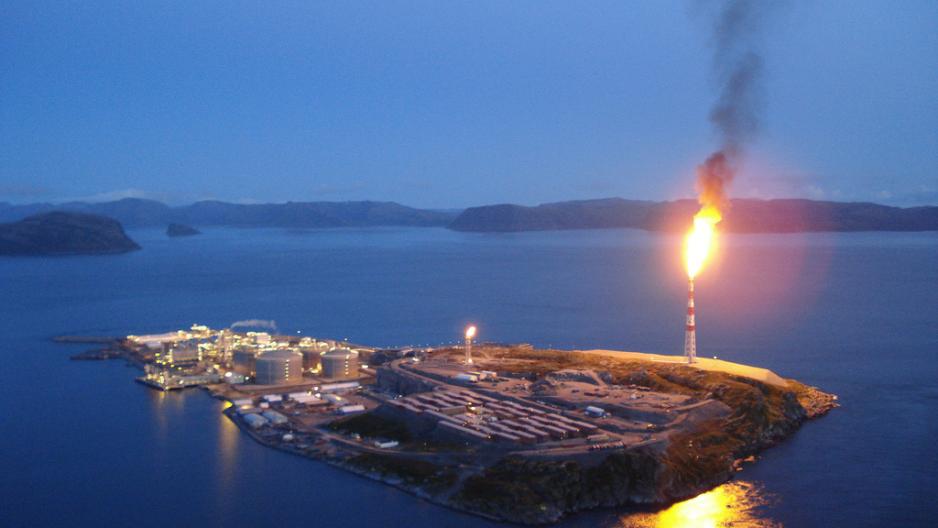 Partly hidden
"I cannot go into detail on what measures we have implemented and will be implementing. However, we are always working closely with object owners and with other emergency response actors. The measures aim at reducing vulnerability and increasing security around critical societal infrastructure," says Sirma-Tellefsen.
With regard to the gas plant on Melkøya and the base in Rypefjord, the object owners are primarily Equinor (operator and largest owner) and the industrial group NorSea.
Some of the security measures will not be visible to the public, notes the chief of staff and continues:
"Although the general public is not aware of the emergency response strategy and the work that is done together with municipalities, object owners, and other relevant emergency response actors, this is something that we in the police are very focused on, but I am not able to go into more detail about it."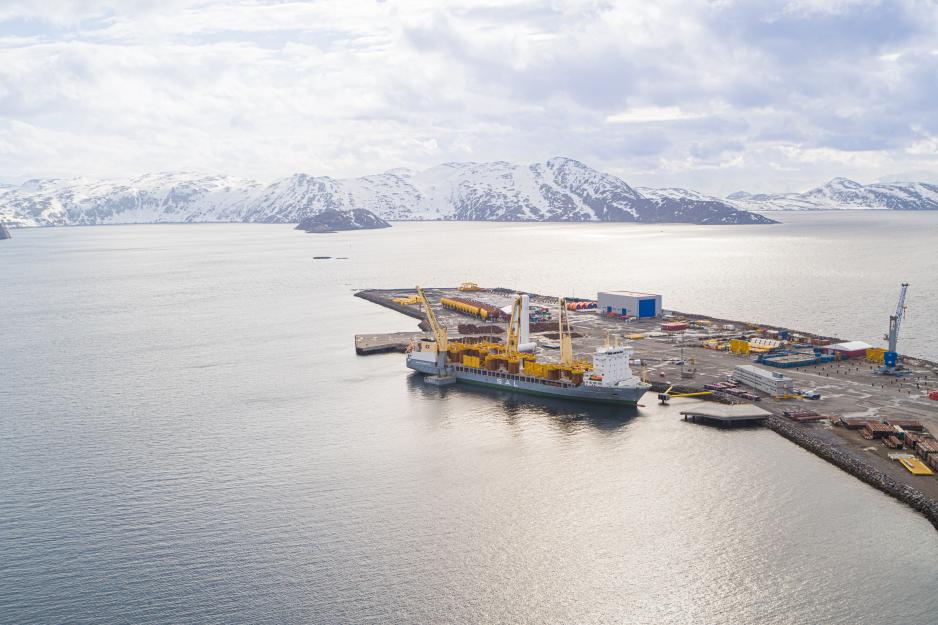 We are working closely with all preparedness actors, including the Armed Forces.
On their toes
The police have strengthened preparedness in the oil and gas industry since the Norwegian Police Security Service's National Threat Assessment for 2022 highlighted an increased intelligence threat from Russia in this industry field, among others. This was published in March.
"Preparedness has been further intensified following the events in the North Sea. We are regularly assessing the situation and we are able to quickly implement measures and increase our preparedness in cooperation with relevant object owners," informs Sirma-Tellefsen.
In three police districts in Western and Southern Norway, Home Guard soldiers have contributed in guarding petroleum facilities since Monday, at the request of the police districts themselves.
Is Finnmark Police District in contact with the Armed Forces in regard to how the Home Guard can be deployed at short notice for guard duty if deemed necessary?
"We are working closely with all emergency response actors, including the Armed Forces," replies the chief of staff.
Equinor is also continuously assessing 
Hammerfest LNG is a large-scale production plant for cooled liquid natural gas (LNG) on Melkøya. The plant receives gas from the Snow White field in the Barents Sea through a 143-kilometer-long pipeline (i.e. no surface installations). 
The converted gas is then exported with specially built LNG ships and thus contributes to additional energy supplies to Europe.
Several companies are part of the partnership behind Hammerfest LNG, but Equinor is, as mentioned, the operator and largest owner.
"Equinor has increased preparedness and security at our installations, land plants, supply bases, and offices in Norway. This means that we have implemented security measures. We are keeping an eye on the development and we are continuously assessing the need for additional security," says Gisle Ledel Johannessen, Press Spokesperson for Equinor, in an e-mail to High North News.
"It is important to emphasize that we are increasing security as a precautionary measure. There is no specific threat to us."
There is no specific threat to us.
Worried about unidentified drone activity
"We are taking the unidentified drone activity observed at our installations and facilities very seriously. We report the observations to the authorities," says Johannessen and shows to the Petroleum Safety Authority Norway and the Norwegian Police.
"For security reasons, we do not comment on the circumstances surrounding any observations," he continues.
High North News asked whether observations have been made at Equinor's installations and facilities in the High North, but has not received an answer to this.
As one of Norway's central petroleum companies, Equinor has been made partially subject to the Security Act and key personnel in the company have been security cleared. This means that the company can gain access to graded information about the threat level from the Norwegian security authorities. 
This article was originally published in Norwegian and has been translated by Birgitte Annie Molid Martinussen.