Emission-Free Tunnel and Mining Operations in 5-10 Years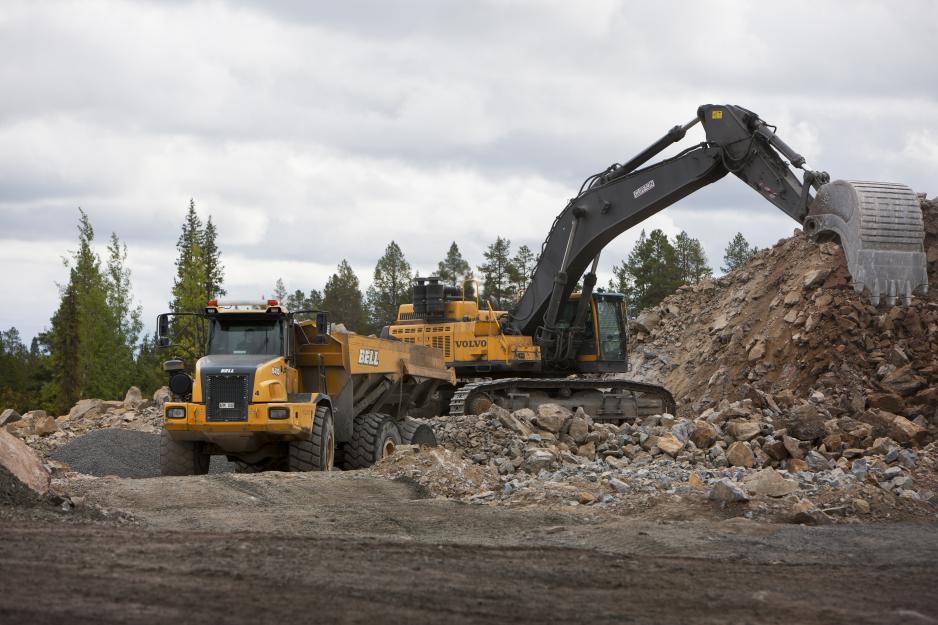 Both Swedish mining giant LKAB and Norwegian contractor LNS promise carbon-free mining in only a few years' time. – We are well underway in our electrification processes, say their respective managers.
During the Arctic Frontiers conference in Tromsø, Norway this week, both LKAB CEO Jan Mostrøm and LNS CEO Frode Nilsen went far in promising emission-free mining and tunnel operations in just a few years.
CO2-free mining underway
Mostrøm referred to two major projects in which LKAB is involved, one of which is in collaboration with SSAB and Vattenfall, developing CO2-free steel production and CO2-free mining.
- We are developing production ways that enable us to replace fossil energy sources like oil and coal with sources not emitting CO2. In addition, we work on emission-free transportation solutions, amongst others in cooperation with Volvo and ABB, Mostrøm said.
Both mining and the transportation of mining products is to be autonomous (self-running) and emission free, according to the Swedish mining CEO.
- In other words, we are in cooperation with other major international players about to develop CO2-free mining, Jan Mostrøm says.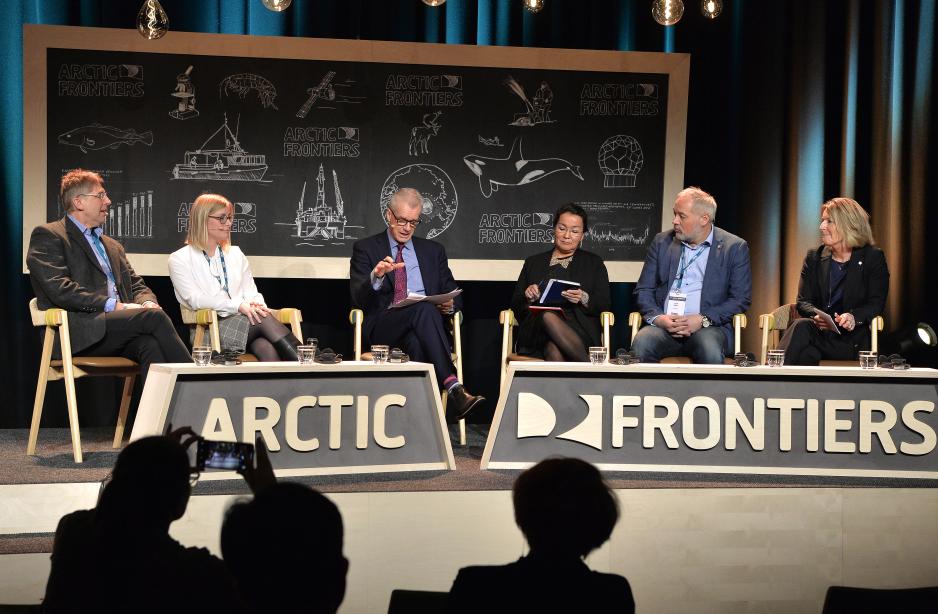 5-10 years until carbon-free
Frode Nilsen of LNS follows up. LNS owns and operates among others Rana Gruber, Skaland Graphite as well as a ruby mine on Greenland.
- Both mining and tunnel operations should be carbon free during the next 5-10 years, the LNS CEO says to High North News.
- Much of the equipment used in mining has been running on electricity for many years already. Now we are also introducing new loaders that are electronic, and the first one is already ordered, Nilsen says.
The first loader will be put to work in tunnel operations on road projects, however, Nilsen says there is work "world wide" on the development of fully electrified mining and tunnel equipment.
Development goes fast
- This development is rapidly evolving, also when it comes to purely transporting masses from mines or tunnels. There is transportation equipment underway that is based on charging when running downhill and using the charged energy when pulling uphill.
Frode Nilsen believes there may be some temporary hybrid solutions, but that it is just a question of a rather short time before everything is electrified.
One factor that may, in some cases, be an obstacle found in some remote areas, such as the LNS ruby mine on Greenland.
- It is a fact that we do not have electricity leading all the way to the operations area, so at that particular mine everything is based on aggregate operations. However, normally there will be electricity available where you operate, Nilsen says.
Part of replacing machinery
LNS will take the introduction of fully electrified construction machinery as part of its natural replacing of machinery and not as a major one-off investment.
- The overall total will amount to some hundred millions NOK, however, that is part of our normal operational activity. Creating emission-free mining and tunnel operations is important to us, so these are investments that we are happy to make, Frode Nilsen says.
This article originally appeared in Norwegian and has been translated by HNN's Elisabeth Bergquist.