Denmark and Faroe Islands Close Surveillance Gap With New Radar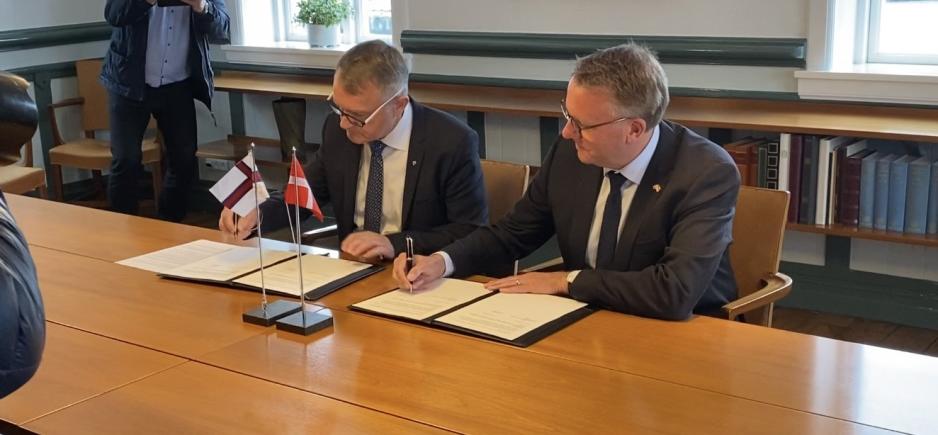 Denmark and the Faroe Islands have agreed to establish an air surveillance radar on the North Atlantic archipelago as part of efforts to keep a closer eye on activities in the Arctic.
The decision was announced from Danish Defence Ministry. The agreement was signed by  Minister of Foreign Affairs and Culture Jenis av Rana of the Faroe Islands, and Danish Minister of Defence Morten Bødskov. The two had initially announced a plan for the radar project in February 2021, but it has taken on more urgency in the wake of Russia's invasion of Ukraine.
"The radar will benefit the community at a time when Europe's security is threatened," Bodskov said, although he did not mention Russia by name.
The radar will monitor airspace between Iceland, Norway and Britain with a range of 300-400 kilometres, as part of Denmark's plans to boost its defensive capabilities and surveillance in the Arctic. The Faroe Islands, located some 320 kilometres north of Scotland, constitute a self-ruled territory under the Realm of the Danish Crown.
A new reality
In recent decades, Copenhagen and its Arctic neighbours have tried to keep the Arctic region what they call a "low tension" area. But monitoring the vast area has posed problems. The new radar will close the surveillance gaps in the air space between the Faroe Islands, Norway, Iceland and the United Kingdom.
The radar will be part of the Danish Government's Arctic capabilities package aimed at increasing situational awareness in the Arctic and the North Atlantic. The package also includes, among other elements, long-range surveillance drones which can also be used to assist search and rescue at sea.
"The security environment is changing, and we are facing a new reality on the world stage that will also have repercussions for the High North. The strategic position of the Faroe Islands in the GIUK-gap (Short for Greenland, Iceland and UK. Red.) is a major aspect of our security considerations", says Jenis av Rana.
The full picture
He says that with today's agreement about locating a new radar at the summit of Sornfelli, a former radar and communication installation, the Government of the Faroe Islands underlines its desire to close security gaps by helping to improve air surveillance in the skies.
"We see this as an important contribution to the maintenance of peace and stability in the region, in support of NATO's deterrence and defence objectives," says Faroe Islands' Minister of Foreign Affairs and Culture Jenis av Rana.
NATO as a defense alliance does not currently have a full picture of flight traffic from the northern part of Great Britain towards the Faroe Islands, Iceland and southern parts of Greenland, after a previous radar installation on the Faroe Islands was removed in 2007, leaving a gap in radar coverage in the territory's airspace.