Cruise Tourism Brought Svalbard NOK 110 Million in Earnings in 2018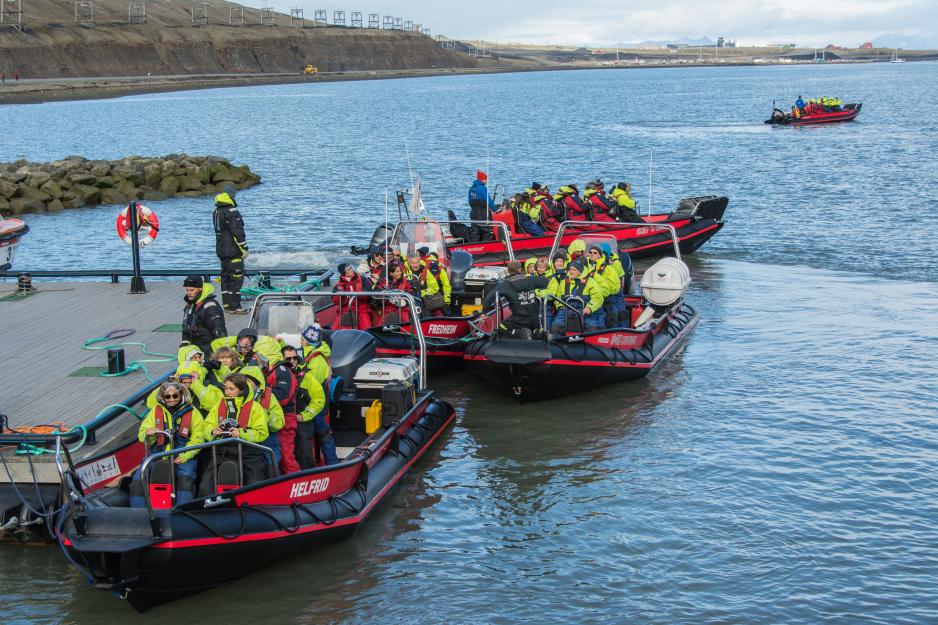 A new study of the economic impact of cruise tourism in Svalbard shows that expedition and conventional cruise ships made a substantial contribution to the local economy by purchasing goods and services for more than USD 12 million last year.
Press release from the Association of Arctic Expedition Cruise Operators and Visit Svalbard
Tourism has been highlighted as an important industry for Svalbard now and in the years to come. As Arctic tourism continues to grow, the travel industry is taking steps to contribute to knowledge-based management of tourism in Svalbard. So far, there has not existed an overview of how much money cruise operators leave behind in the community when visiting Svalbard. A new study brings these facts to the table.
The study takes into account personal spending by passengers while they are ashore as well as all the goods and services that the operator purchases locally, such as supplies, shore and sea-based excursions, accommodation, port facilities and fees.
The study shows that expedition cruises have an average economic contribution of 4,235 NOK (USD 474) per passenger, while conventional cruises have an economic contribution of 810 NOK (USD 90) per passenger. The economic contribution per expedition cruise passenger is 5,2 times larger than that of conventional cruise passengers. Expedition cruise ships make substantial purchases locally in Svalbard, contributing to their high economic contribution per passenger.
Conventional cruising is used to describe cruise operators on transit call in Longyearbyen where Svalbard is one of many destinations in an international cruise itinerary. Expedition cruising is characterized by smaller vessels that are not reliant on port infrastructure and bring passengers close to nature by making landings in more remote areas. For the purpose of this study, expedition cruising has been defined as a cruise operator that is a member of the AECO that operates in the Arctic and others with interest in the industry.
The total economic contribution generated by cruise tourism in Svalbard in 2018 is estimated to be 110 million NOK (USD 12 million). Expedition cruises, which carried 17 245 passengers to Svalbard in 2018, contribute with two thirds of the amount, while conventional cruises contribute with a third. The sheer volume of conventional cruise passengers, with 45 097 passengers in 2018, means that even though there is a low per passenger expenditure, they still make up a substantial amount of the economic impact. Estimates show that the number of cruise passengers visiting Svalbard will increase next year, leading to an increase in local revenue from cruise tourism.
The Epinion study was presented at the Optimal Tourism Balance Workshop in Longyearbyen September 11, 2019. The study was commissioned by Visit Svalbard and the Association of Arctic Expedition Cruise Operators (AECO) and funded by Svalbard Environmental Protection Fund.
Representatives of the travel industry believe that this study will help enlighten the debate around cruise tourism in Svalbard.