China Acquires 20 Percent Stake in Novatek's Latest Arctic LNG Project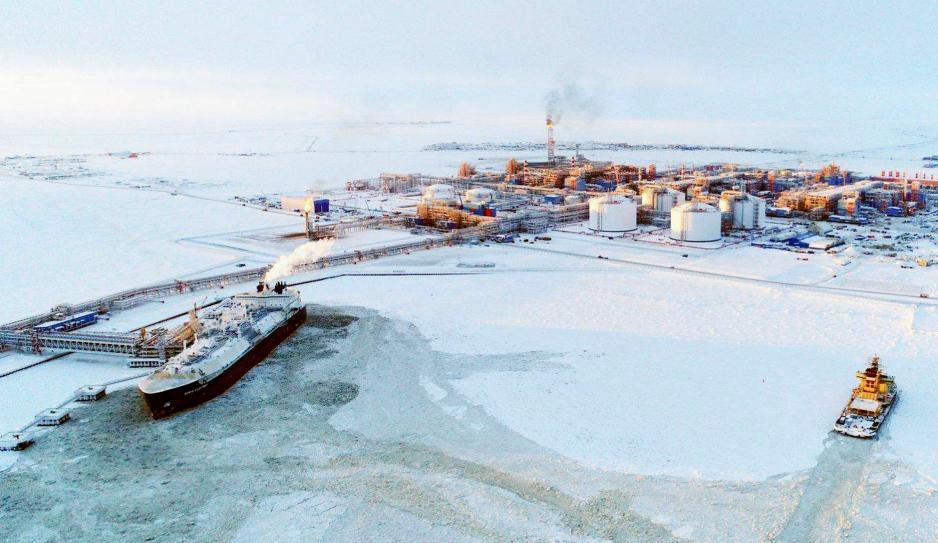 China continues to invest in Arctic natural resources as two Chinese national oil companies secure a 20 percent stake in Russia's massive Arctic LNG 2 project.
Russia's largest private natural gas company, Novatek, secured vital funding for its Arctic LNG 2 plant. The project will be the company's second liquified natural gas (LNG) production facility in the Arctic following on the heels of the Yamal LNG plant. Construction began earlier this spring on the Gydan Peninsula, just across the Ob delta from the Yamal LNG project on the Yamal peninsula.
Building on the success of that first project, Novatek is thus far sticking with the same project partners. As the company announced, the China National Petroleum Corporation (CNPC) and the China National Offshore Oil Corporation (CNOOC) each secured a 10 percent share, mirroring closely the 20 percent stake CNPC holds in Yamal LNG. French energy major Total, which holds a 20 percent stake in Yamal LNG, already bought a 10 percent share in Arctic LNG 2 last year.
"The agreement is an important milestone in our Arctic LNG 2 project implementation as well as a continuation of our successful cooperation with CNPC," noted Leonid Mikhelson, Novatek's Chairman of the Management Board. "Arctic LNG 2 will be a gamechanger in the global gas market."
Will Saudi Arabia invest?
Novatek has also been in discussion with Saudi Arabia's national oil company Saudi Aramco and reports say it is nearing an agreement. While Novatek holds a 51 percent stake in Yamal LNG, it reportedly aims to keep a 60 percent share of Arctic LNG 2. Between Total's stake and the newly announced Chinese participation, this leaves up to 10 percent up for grabs for Aramco. If a partnership does not come to fruition for this project, Saudi Aramco may yet become a partner on future projects as Novatek will begin the search for investors for its Arctic LNG 3 project before the end of 2019.
Combined the Yamal LNG and Arctic LNG 2 will have a capacity of 37.5 million tons of LNG per year, propelling Russia into the top five LNG producers in the world. In comparison, Qatar, the world's largest producer, exported around 80 million tons last year.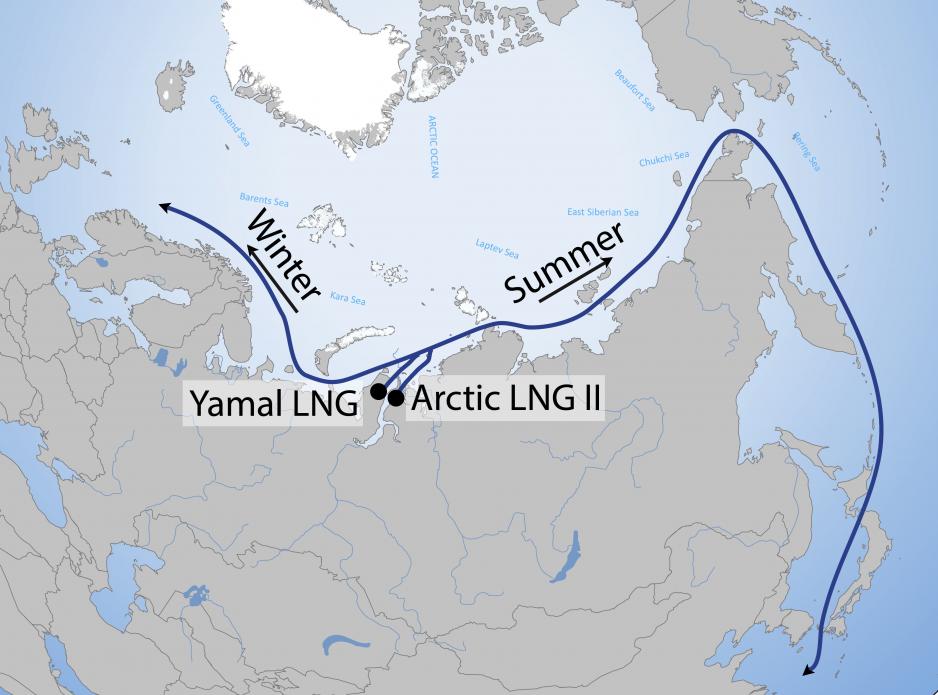 Next step: Transshipment hubs
Another key building block in Novatek's strategy to export Arctic LNG to markets in Europe and Asia will be two transshipment hubs outside ice-covered waters near Murmansk, Russia and on the Kamchatka peninsula in the Far East. Currently, the company employs ship-to-ship transfers of LNG in Norwegian waters near Honningsvåg to reload up to 150 shiploads of LNG. However, Novatek recently made it clear that it does not seek to repeat this type of operation in the future, in part due to challenging weather conditions.
French company Total earlier this month bought a 10 percent stake in the two proposed terminals, estimated to cost around USD 2.5 billion. The two terminals will serve as a transfer point where LNG will be reloaded from ice-capable carriers to traditional ones for delivery to Europe and Asia.
Diversifying its markets
To bolster its position exporting LNG on long-term contracts Novatek signed two supply deals with Repsol and Vitol SA for up to one million tons of LNG each per year over a 15-year period.
Thus far, the majority of Novatek's Arctic LNG has been delivered to ports in Western Europe, namely Belgium, the Netherlands, France and the United Kingdom. With the new supply contracts the company aims to diversify its offerings, especially to regions that are not connected to the network of Russian natural gas pipelines, such as the Iberian peninsula.
"Expanding our supply geography and diversifying our long-term contract customer base is consistent with the company's strategy to ramp up LNG production in the Russian Arctic," Novatek's First Deputy Chairman of the Management Board Lev Feodosyev said in a statement.
Besides delivering LNG to long-term project investors in China, Novatek continues to push into the European market. At the end of 2018 the company announced that it will deliver its product to the port of Zeebrugge in Belgium from where it can be distributed to Germany's Ruhr region and across Europe. Zeebrugge received the first shipment from Yamal LNG in May 2018.
Novatek and the Belgian company Fluxys, operator of natural gas transmission and storage infrastructure, signed a 20-year contract for LNG transshipment services at Zeebrugge for up to 8 million tons per year.