Saudi Arabia Looks to Enter Arctic LNG With Large Investment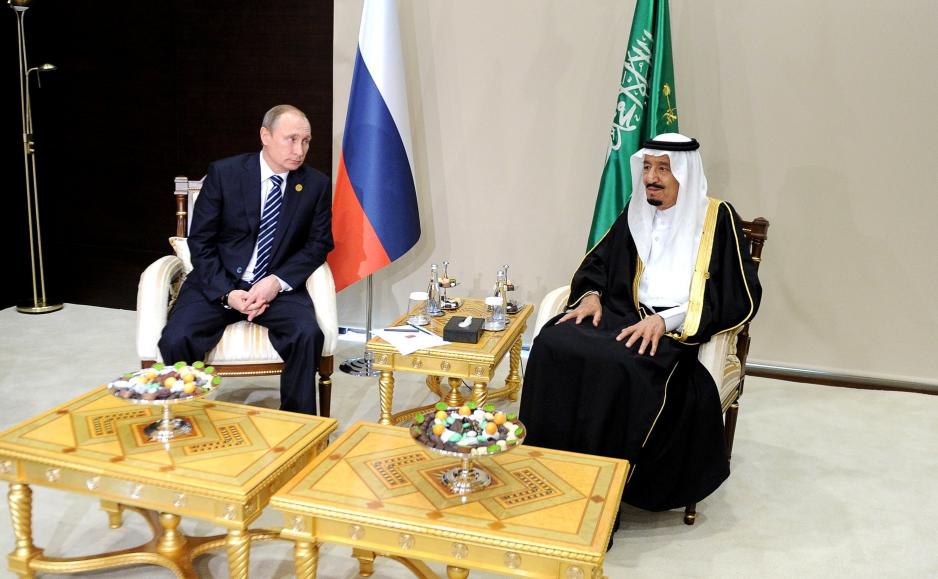 The world's largest oil company Saudi Aramco aims to acquire large stake in Novatek's Arctic LNG 2 project. Large Russian energy developments supported by China and now likely Saudi Arabia will continue to impact Norway.
Ongoing discussions between Novatek, Russia's largest privately-owned natural gas company, and Saudi Aramco, the world's largest oil company, for cooperation on the new Arctic LNG 2 project are expected to conclude in the coming months. Novatek is considering the sale of up to a 30 percent stake in its latest Arctic venture, "if the terms are favorable," explains the company's CEO Leonid Mikhelson.
Previous reports indicated that Saudi Aramco was interested in investing up to USD 5 billion in the Arctic LNG 2 venture, Novatek's second and largest project to produce LNG in the Arctic and export it via the Northern Sea Route. The project is scheduled for commissioning in 2022-2023 and will deliver 19.8 million tons of LNG annually.
The company's first project, Yamal LNG, came online in December 2017 and has since delivered more than 10 million tons of LNG to markets in Europe and Asia.
While Russian Arctic developments may appear remote, their economic and potentially environmental impact can be felt beyond the region. A significant share of Russian LNG passes through Norwegian waters during the winter months when up to 300 large LNG carriers operate in the waters of Honningsvåg to transfer gas from ice-capable ships to regular LNG tankers. Russia Arctic crude oil also passes along Norway's coastal waters.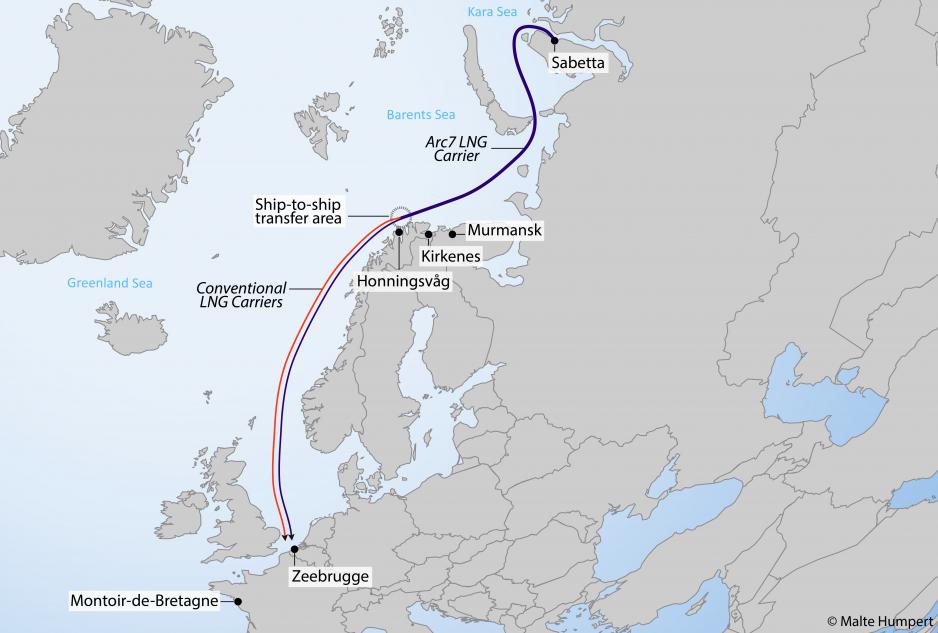 Growing cooperation between Russia and Saudi Arabia
Following discussions with Saudi Arabia's Minister of Energy, Khalid al-Falih, Mikhelson confirmed that discussions are in the final stages and are expected to be completed in the coming months.
This latest meeting follows earlier and ongoing discussions between the two countries. In 2018 the two companies signed a Memorandum of Understanding (MOU) for cooperation on LNG projects and in October 2017 Saudi King Salman bin Abdulaziz Al Saud visited Moscow on the country's first ever state visit to Russia. At the time, international relations analysts saw this as the beginning of a new era of bilateral cooperation.
Russia and Saudi Arabia have continuously strengthened ties in the energy sector as HNN previously reported, especially following the ongoing Western sanctions against the former country's energy sector. The two countries previously collaborated on cutting global oil production by 1.8 million barrels/day in 2017 in an effort to stabilize crude oil prices.
"Saudi Arabia is very much interested in developing its relationship with Russia, especially as an international counterweight to its long-lasting relations with the U.S.", Mark N. Katz, Professor of Government and Politics at George Mason University explained at the time.
Diversifying away from crude oil
This latest development falls in line with the Saudi Arabia's recently announced effort to become one of the world's largest player in natural gas diversifying away from crude oil.
While experts initially doubted Saudi Arabia's interest in Arctic oil and gas developments, the successful and ahead-of-schedule launch of Novatek's first Arctic LNG project, Yamal LNG, appears to have raised interests on the part of Saudi Arabia to become a partner in this second project.
Construction begins on Arctic LNG 2
Earlier this month French energy major Total acquired a 10 percent stake in the project with a total estimated cost of USD 20-21 billion, with an option to secure a 10-15 percent direct stake in any of Novatek's future LNG projects on the Yamal and Gydan peninsulas. The French company already holds a 19.4 percent stake in Novatek overall, bringing its overall share of the Arctic LNG 2 project to 21.6 percent.
Novatek recently signed contracts with a number of companies to begin construction of the infrastructure for the Arctic LNG 2 facility, including gravity-based structures, which are engineered platforms sunk in shallow waters to serve as foundation for the new plant.
Rosatomflot's "Sevmorput" the world's only nuclear-powered ice-breaking container ship departed Murmansk earlier this month to deliver 17,000 tons of heavy equipment for the LNG 2 project and construction on the facility is already under way.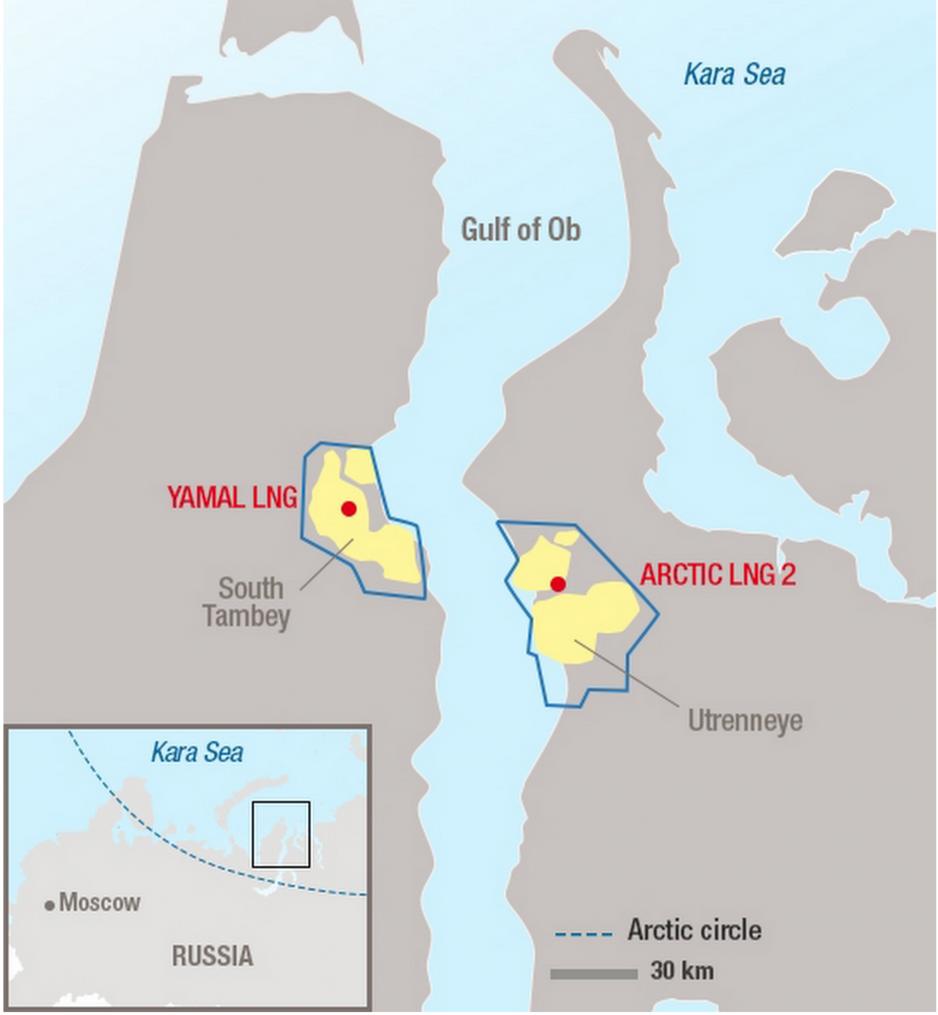 Increase in shipping along Norwegian Coast
While Novatek plans to build a permanent LNG transfer hub near Murmansk eventually negating the need for ship-to-ship transfer off Honningsvåg, the waters off the Norwegian coastline will continue to see a rapid increase in Arctic hydrocarbon-related shipping.
Combined, Yamal LNG and Arctic LNG 2, will produce nearly 40 million tons of LNG per year much of which will travel through Norwegian economic waters on its way to Europe, especially during the winter months when ice conditions remain too challenging to ship natural gas to Asia. And Novatek is already beginning drilling operations for additional projects, such as Arctic LNG 3.
Other developments, such as Gazprom's Novy Port, also located on the Yamal Peninsula, and the Prirazlomnaya offshore platform in the Pechora Sea, further add to growing shipping traffic in the region. In 2018 both the two projects produced a combined 8.5 million tons of crude oil, much of which was shipped out of the Arctic via the Barents and North Sea to reach refineries, e.g. in Serbia. Over the past five years the company transported more than 20 million tons of crude oil that way and annual production levels will further increase to up to 13 million tons per year.