US Further Tightens Sanctions Screw Targeting Russian Arctic Gas Projects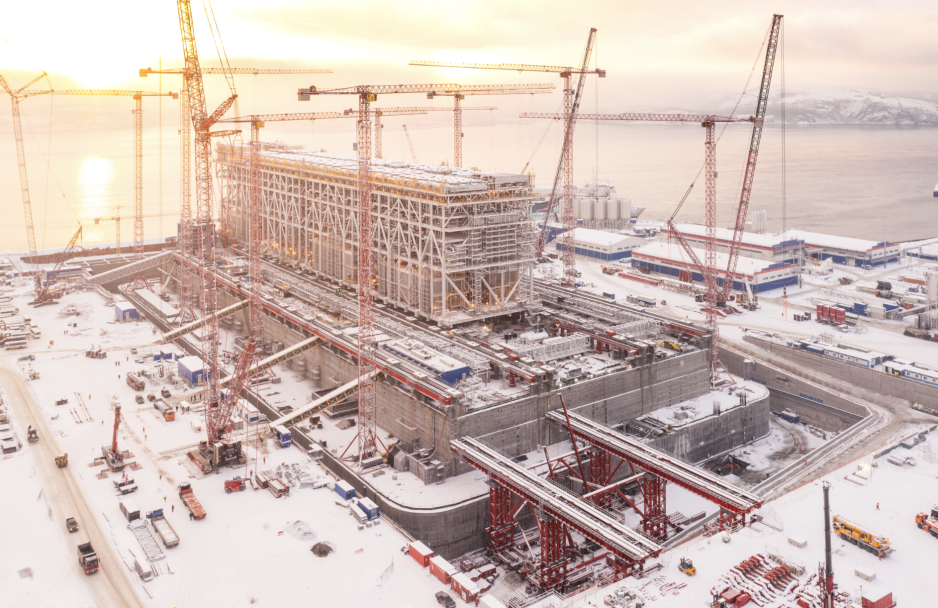 Existing Western sanctions targeting Russia's Arctic oil and gas development plans have only had limited impact. Now the US aims to further slow down key energy projects in the region with measures specifically aimed at Novatek's Arctic LNG 2 project.
The US Departments of State and the Treasury announced a new set of economic sanctions directed at Russian and international entities involved in Novatek's Arctic plans for liquefied natural gas (LNG) production.
The US designated 37 entities working to expand Russia's energy production and export capabilities as blocked property.
"These designations include entities and individuals involved in the development of key energy projects and associated infrastructure, including Russia's Arctic LNG 2 liquefied natural gas project, as well as entities involved in the procurement of materials and advanced technology for future energy projects for which Russia has historically relied on foreign service companies' expertise and technology," explained  a spokesperson of the US Department of State.
Targeting Novatek's ability
The measures target Novatek's new transshipment hubs off the coasts of Murmansk and Kamchatka installed this summer.
The floating storage units (FSU) Saam and Koryak are operated by Arctic Transshipment LLC, subsidiary of Novatek with a 10 percent participation by France's TotalEnergies.
Novatek's fleet of ice-capable Arc7 LNG carriers will go unaffected by the sanctions
The sanctions block any property of these entities located in the US and prohibit US persons from transacting with or making any contributions to the blocked entity. 
However, it remains unclear how directly the financial blocking of Arctic Transshipment LLC will affect the FSUs operation. 
Novatek's fleet of ice-capable Arc7 LNG carriers – registered outside the US – used to deliver gas to the hubs will go unaffected by the sanctions, experts say.
Similarly the world's largest fleets of conventional LNG carriers are not operated, owned, or registered in the US and are thus not subject to the new sanctions.
Both hubs were installed this summer, but have yet to receive any LNG for transfer. Their utilization will be critical to Novatek's stated goal of shipping LNG to Asia year-round starting in January 2024.
Blocking construction of Arctic LNG
Additional sanctions are directed against entities and contractors related to the construction of Novatek's Arctic LNG 2 project. 
Key entities include Russian companies JSC Energies, Nova Energies and Arctic Energies which provide architecture, engineering, and construction services at Novatek's Belokamenka construction yard.
In addition to Russian entities the measures also target a United Arab Emirates-based company, Green Energy Solutions, with suspected ties to Novatek aimed at circumventing technology export bans. 
HNN published a piece on Green Energy Solutions a year ago, concluding that the new Emirati company is used to source crucial technology to complete the Arctic LNG 2 project.
The new sanctions specify that the company "provides engineering services and technology, which were previously provided by European service companies, to Russia's Arctic LNG 2 project."
The concrete impact of this latest sanctions package remains to be seen
Green Energy Solutions Project Management Services, was newly registered in Abu Dhabi in June 2022 just months after initial Western sanctions took effect, and presents itself as an engineering, project management and construction consultancy. 
Throughout 2022 Novatek also began hiring staff for an unspecified operation based in the UAE, including a chief accountant and project managers. 
Novatek's efforts to work through Green Energy Solutions, are also reflective of closer energy cooperation between Russia and the UAE, including LNG deliveries from the Arctic to the Gulf.
Affect Arctic projects
The concrete impact of this latest sanctions package remains to be seen. 
Up to this point Novatek has found ways to continue developing its Arctic LNG projects, including with help from China, despite a range of sanctions from both the EU and the US. 
Completion of the first and second production line of Arctic LNG 2 remains largely on track and Russia's Zvezda shipyard is working on completing five new Arc7 LNG carriers after South Korean shipyards terminated existing orders. 
Novatek has also been able to continue receiving prefabricated modules from China with the help of Chinese and Western shipping companies.