Russian Shipyard Zvezda Launches New Arctic Ships for Oil and LNG Transport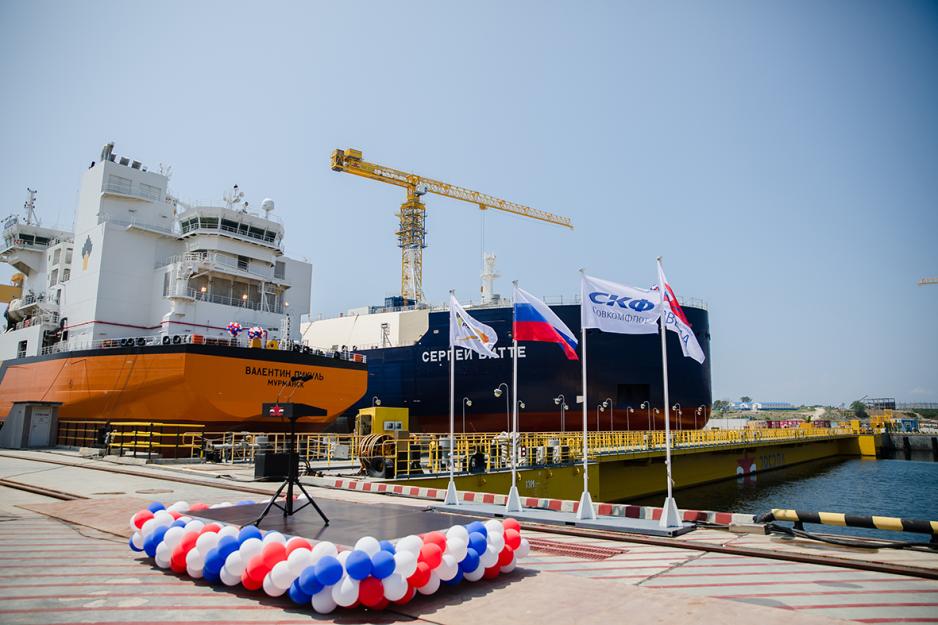 Construction work at the Zvezda shipyard reached the next milestone with the successful launch of an oil tanker for Rosneft and an LNG carrier for Novatek. Both ships will be used to transport hydrocarbon resources from Russia's Arctic energy projects.
Russia's Zvezda shipyard in the Far East launched two new vessels built to travel the country's Northern Sea Route. The vessels are among the first to be completed at Zvezda to service Russia's Arctic energy projects, albeit with significant assistance by Samsung Heavy Industries (SHI) in South Korea.
Both ships were designed and partly built by SHI before they were towed to the Russian shipyard for final assembly. 
Russia aims to achieve increasing self-reliance in the construction of ice-capable crude oil and liquefied natural gas (LNG) carriers. Western sanctions have accelerated these efforts. Ships originally ordered from Daewoo Shipbuilding & Marine Engineering (DSME) were subsequently canceled or remain unfinished. 
Zvezda launched the 69,000 ton Arc6 oil shuttle tanker Valentin Pikul in service of Rosneft and the 172,600m3 Arc7 LNG carrier Sergei Witte for Novatek's Arctic LNG 2 project. Sergei Witte is the third in a series of 15 new Arc7 LNG carriers.
The vessels feature more powerful propulsion and improved hull shape and are expected to require even less ice-breaker escort than the original 15 Arc7 carriers serving Yamal LNG since 2017.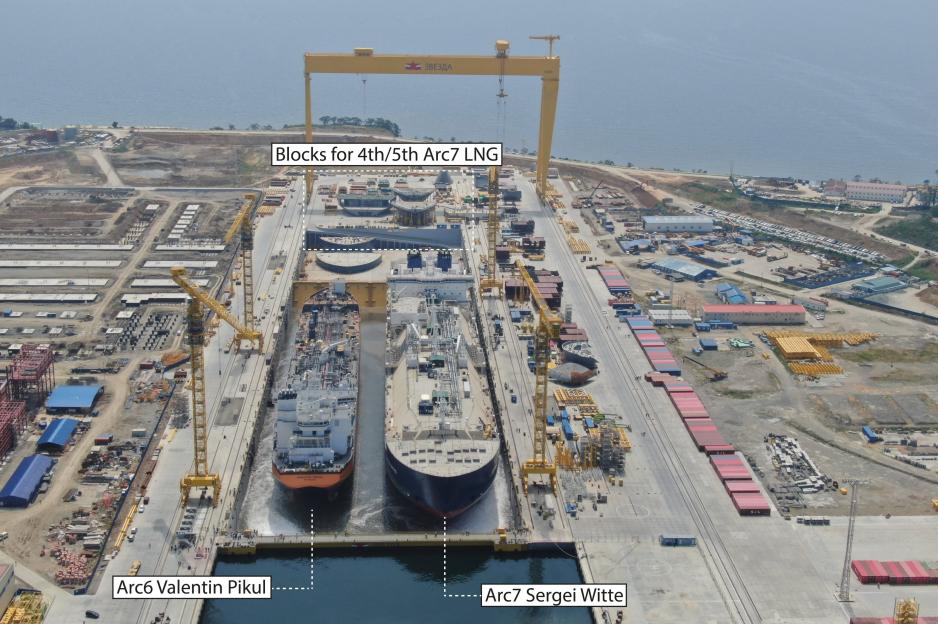 The shipyard previously launched the Arc7 LNG carriers Aleksey Kosygin and Pyotr Stolypin and outfitting work continues. Questions remain how quickly Russia can complete the outfitting, including the internal LNG membrane after French company GTT withdrew from the country in 2022. 
More ships for year-round transport
Valentin Pikul will be able to navigate the NSR independently i.e. without icebreaker escort in most ice conditions. During winter and spring the vessel can travel in first-year ice up to 1.1 m thick and up to 1.7m during summer and fall season. The tanker has a length of 257m with a width of 34m. 
While shuttle tankers will generally be used to transport crude oil from Russia's Arctic oil projects to the floating storage hub Umba near Murmansk before being transferred onto larger more economical tankers, vessels like Valentin Pikul sometime deliver their oil straight to the market in China.
Currently, the slightly-smaller shuttle tanker Shturman Koshelev is en route to the port of Huizhou.
Sergei Witte is even more capable with the ability to break ice more than 2m thick and features a double-acting hull allowing it to proceed astern through the thickest ice.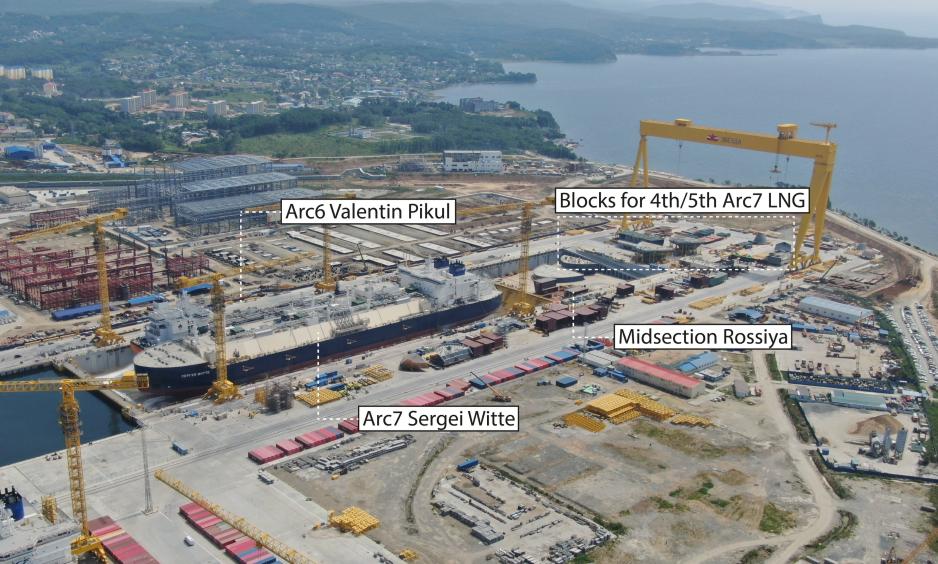 Work on the massive Rossiya nuclear icebreaker also continues at Zvezda. Images show the ship's midbody in the dry dock awaiting further assembly.
The 120-MW icebreaker, twice as powerful as the current Arktika-class icebreakers, will be key to escorting ships through the eastern reaches of the Northern Sea Route during winter and achieving the goal of year round navigation. 
Photos also show blocks in the background awaiting assembly for Novatek's 4th and 5th Arc7 LNG carrier for the Arctic LNG 2 project.