"There is a Business Shift From West to East With Major Investments in The Polar Silk Road"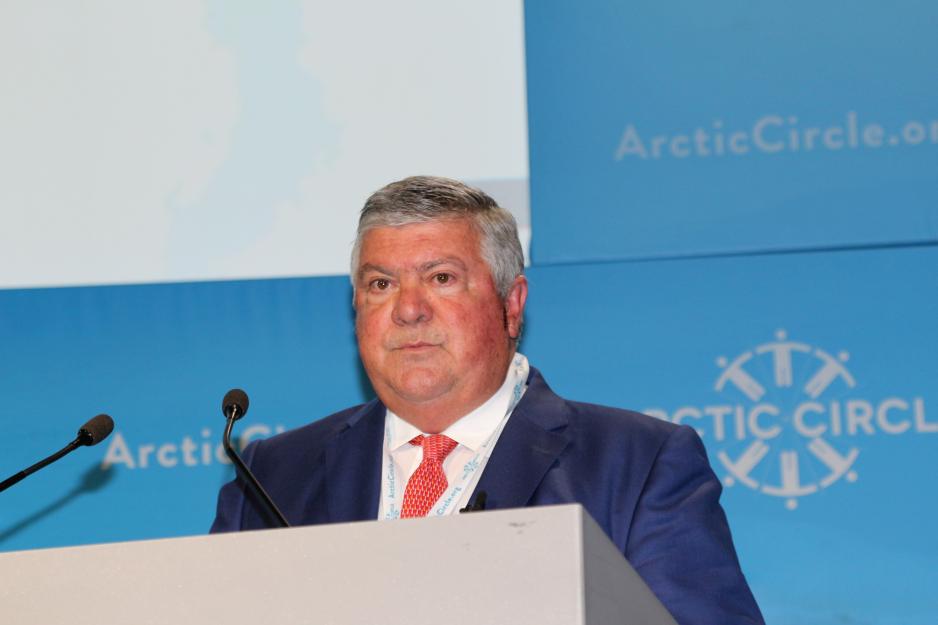 "Over the past two years, investments has gone East and South, not West", says Founder of China Investment Research, Henry Tillman about Russia's Pivot to Asia.
During the Arctic Circle Assembly in Iceland last week, Anton Vasiliev, former Russian Ambassador to Iceland and Moscow's Senior Arctic Official, was crystal clear on Russia's relationship with the West versus the East;
"China has not sanctioned against us".
A quote that basically sums up Russia's current relationship with the West.
"It has gone East and South"
So when founder of China Investment Research in London, Henry Tillman is talking about the three possible Polar Silk Roads as we know them today - it is all about the East and Russia.
"Over the past two years, investments has gone East and South, not West", Tillman says to High North News.
"Liquefied natural gas (LNG) from Yamal (Russian Siberia) is now produced at a fraction of Western prices. Then shipped to Asia".
Business shift
In short; The Polar Silk Road is being developed towards the East, leaving the Arctic West behind. And development in Russia is booming as Russia is building five nuclear Arktika class icebreakers - which will form the basis of Russia's nuclear icebreaking fleet - and investing in new technology to meet the demands.
"There is a business shift from the West to the East with major investments under the umbrella of The Polar Silk Road. We are seeing a giant infrastructure initiative on both land and sea from China and several North Asian countries towards the East, with a focus on increased Arctic LNG production", Tillman states.
These initiatives are primarily funded by China and Russia, who through these initiatives conquer new international market shares at - amongst others - the energy and trade market.
Russian Smart Ports
"Russia has built its first smart port in Vladivostok by Danish Maersk Logistics Company and American International Business Machines Corporation (IBM). So they do collaborate with corporate Denmark and USA", Tillman says.
The Vladivostok Commercial Sea Port is today the largest in the Russian Far East. Its annual cargo turnover exceeds 11.5 million tons. Vladivostok railway station, located at the port, receives and dispatches up to ten trains with container and general cargo each day. It is also the center of economic ties between Asia and Europe thanks to its rail and sea routes.
Russia is also collaborating with India to develop the Northern Sea Route (NSR).
New undersea cable
And that is not all. Russia is currently working on an subsea polar express cable – a 12,560 kilometers long fiberoptic cable through the Arctic - leaving the original project and collaboration with the West, the Arctic Connect-project in the dust.
"This project is key to the NSR informatization of the entire Arctic zone of the Russian federation", Tillman says.
There is also a new piece of nuclear technology on the Molten salt reactor (MRS) in the works. China launched the first test pattern last month.
"If this is commercialized there will be no fossil fuel used in shipping by the next century", Tillman states.
None of this technology is being embraced by the West. No wonder they are behind.
Non Political
China´s Arctic interests focuses on resources with both bilateral and multilateral approaches, but their main partner is Russia and key coastal states for minerals. And according to Tillman, political quarrels are kept at bay.
Chinas interests also lies in multilateral cooperation in fisheries.
They influences future agreements and science and comes across as a benevolent and legitimate power, according to Henry Tillman.
He adds that this is not popular for issue for eastern media to cover.
"But forget what you read in newspapers. This data is real"!
Lack of interest
It is all about technology, and it is not just shipping, but also rail and the crossing from China into Europe.
"Russia has built electric high speed rails from Russia to the East", Tillman says, shaking his head at the Western lack of interest in new technology.
"For three days at The Arctic Circle Assembly in Reykjavik, this was not talked about. Japan is developing sea ports and railways based on artificial intelligence (AI) and none of this technology is being embraced by the West. No wonder they are behind", says Tillman.
The latest development – and an issue at The Arctic Circle Assembly last weekend – is that the European Union urges the member states stop drilling for fossil fuel due to climate change. In September 2021, Russian LNG-producer Novatek announced that Japanese and Chinese banks may provide more funding for Russia's Arctic LNG 2 project amid a lack of support from EU.
World's largest by mid-2020s
Tillman prognoses that by the mid-2020s, China is likely to become the world's largest LNG importer, consuming an extra 100–130 billion m3 of gas, as both Presidents Xi and Putin have committed to double trade to US$200 billion by 2024.
The agreement will further develop Russia's 'pivot to Asia', a strategic shift in the wake of the 2014 annexation of Crimea, according to Tillman.
"How does Russia's Eastern focus affect the Arctic West?"
"It has become clear over the past two years that much of the West does not welcome large Chinese and/or Russian investment – with this stopping at Murmansk. It is also important to note that sanctions on Russia remain in effect."
"How can – if possible – the Arctic West get back on track with the NSR?"
"Pressures from the Biden Administration on Norway , combined with the EU support of the anti-China "noise" in the Baltics and EU pressures on discouraging EU bank loans to fund Arctic LNG2 will continue to drive the growth and the funding both East and South. Qatar just ordered four new Chinese LNG carriers within the past month", Henry Tillman says in closing.