Tenth Visit by American Submarines in Grøtsund, Tromsø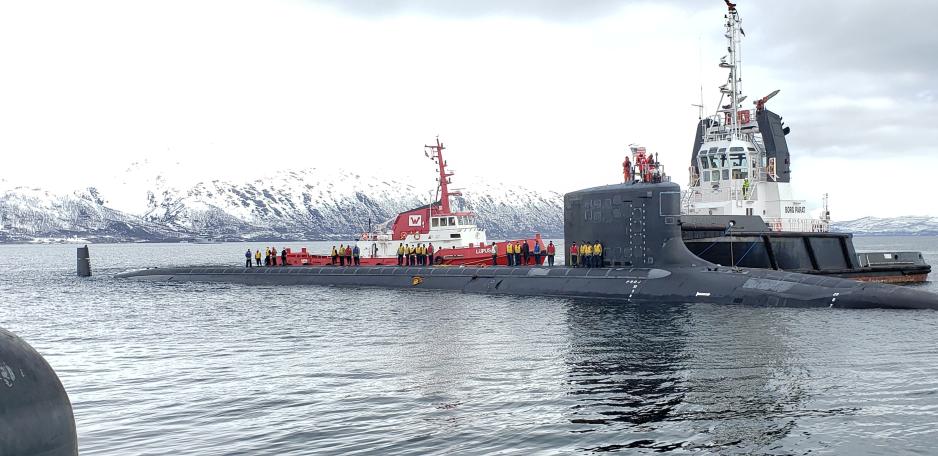 On Monday, an American submarine docked in the Port of Grøtsund, Tromsø. The US destroyer Thomas Hudner has also recently docked at a port in this city. Perhaps the submarine is, as the destroyer, part of the US Gerald R. Ford Carrier Strike Group.
On Monday, the port of Grøtsund north of Tromsø, Northern Norway, was visited by an American submarine. The Norwegian Joint Headquarters confirmed that the submarine belongs to the US Navy, but does not state its name or which class it belongs to, writes NRK.
On Monday morning, one could sense such a visit by following the sea chart Marine Traffic as three Norwegian military vessels sailed in Grøtsund and the surrounding area. These were the corvette KNM Oddane, a MOB boat, and a RIB boat. Tugboats were also in the area.
This is the tenth reported US submarine call at Grøtsund, which was made a port of call for allied nuclear-powered vessels in Norway in 2020 (see overview below). Here they can get new supplies, change crews, and carry out other administrative tasks. 
In April, the Norwegian Radiation and Nuclear Safety Authority said to High North News that a doubling of the number of allied submarines in Norway is expected – respectively to the Port of Grøtsund and Haakonsvern in Bergen. (Norwegian only)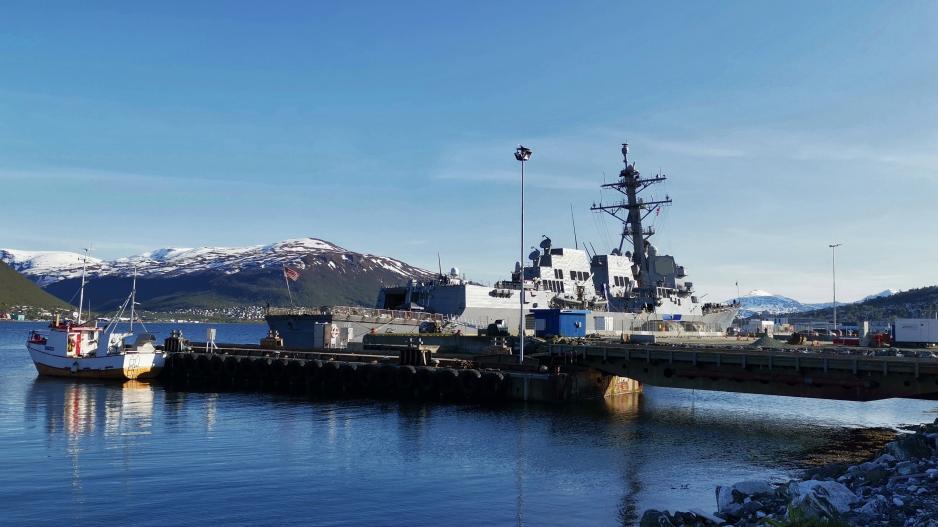 The list
Including this latest visit, there has been a total of 10 known calls by American nuclear submarines at the Port of Grøtsund.
USS New Mexico (SSN 779), Virginia class – May 2021
USS Washington (SSN 787), Virginia class – January 2022
USS Albany (SSN 753), Los Angeles class – April 2022
USS North Dakota (SSN 784), Virginia class – Mai 2022
USS Newport News (SSN 750), Los Angeles class – Fall 2022
USS New Hampshire (SSN 778), Virginia class – Fall 2022
USS South Dakota (SSN 790), Virginia class – December 2022
Uknown American submarine – April 2023
Uknown American submarine – June 2023
In addition, the British nuclear submarine HMS Ambus visited Grøtsund in April 2022. This was the first visit by a British submarine to the port.
The variation in time stamps in the overview above is due to how the US Navy first reports its submarines' port calls in Tromsø and other places after they have returned home to its home bases after several months-long voyages.
The submarine classes
The Los Angeles class consists of nuclear-powered fast attack submarines and form the backbone of the American submarine forces, according to the US Navy. Of around 40 in operation, 30 are equipped with twelve Vertical Launch System tubes for firing Tomahawk cruise missiles. They are also equipped with torpedoes or anti-ship missiles.
The Virginia class also includes nuclear-powered fast attack submarines. This is the US Navy's new generation of submarines with several innovations – and 21 of these are now in operation. These are designed for a wide specter of sea and coast missions and will eventually replace the submarines of the former class. They are also equipped with Tomahawk cruise missiles, torpedoes and anti-ship missiles.
The attack submarines are made for the following tasks: search for and destroy enemy submarines and surface ships, project power ashore with Tomahawk missiles and Special Operation Forces, conduct intelligence, surveillance, and reconnaissance missions – as well as support battle group operations and engage in mine warfare.
Other recent submarine voyages
American nuclear submarines have also recently visited Arctic islands in Northern Europe.
In the middle of May, the Faroese government reported a visit by the USS New Mexico to the Nólsoyarfjörður strait in connection with a crew change. 
In April, American submarines received permission to make service calls to Iceland. The first submarine visit was by USS San Juan, which made a short stop off the island's southwest coast at the end of the same month.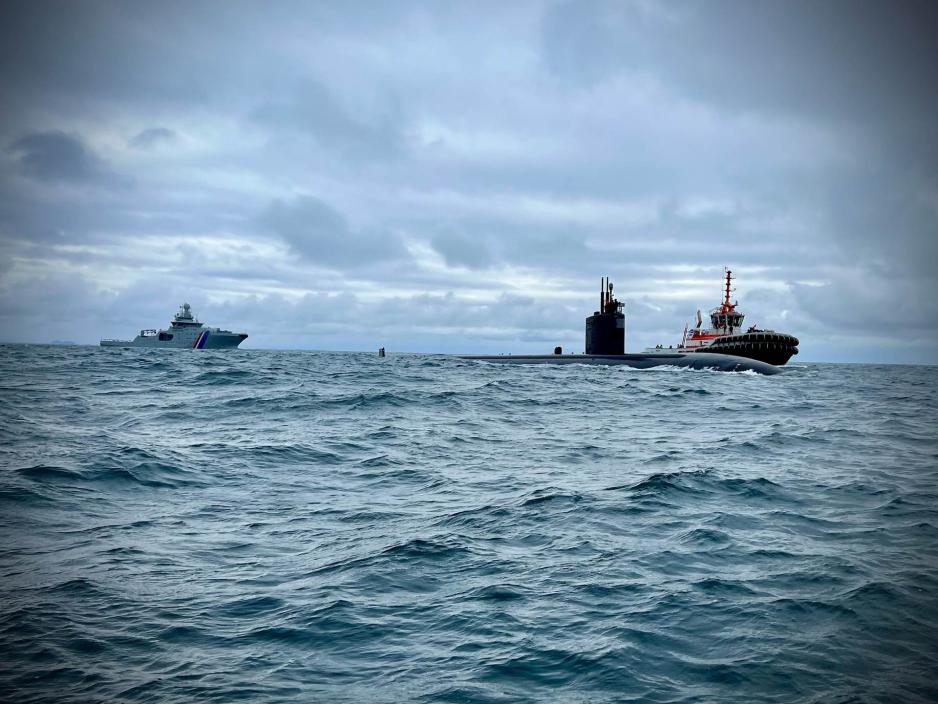 This article was originally published in Norwegian and has been translated by Birgitte Annie Molid Martinussen.