Iceland Authorises Visits by US Nuclear Submarines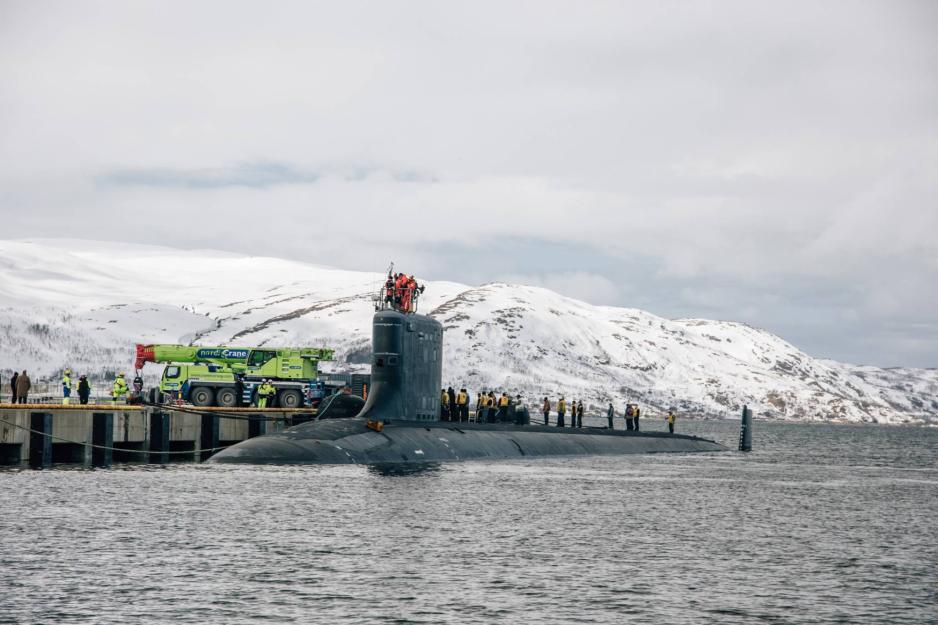 American nuclear-powered submarines will now be allowed to make service visits to Iceland, reports the Icelandic government. One condition is that the submarines do not carry nuclear weapons.
American nuclear-powered submarines will now receive authorization to make brief service visits to Iceland to receive supplies and exchange crew members, announced the Icelandic government last week. 
The background is that Iceland wants to support increased surveillance and response capacity among allies in the North Atlantic.
"These service visits will contribute to strengthening the continuous and active submarine surveillance of allied countries, which ensures better situational awareness and increases the safety of underwater infrastructure such as submarine cables in the waters around Iceland. The frequency of visits will depend on the need at any given time," writes the government.
The first submarine will visit in the near future and will be serviced just outside the coast rather than making a port call, it is reported. This will likely happen in connection with the NATO exercise Dynamic Mongoose, which started on Monday (only in Norwegian). This is the alliance's annual anti-submarine exercise in the High North – of which Iceland has the role of primary host nation this year.
Without nuclear weapons
A condition for the authorization of US submarine visits is that they will not carry nuclear weapons, emphasizes the Icelandic government – and points to the country's security policy of no nuclear weapons on Icelandic territories.
This policy has been reiterated by the Icelandic Minister for Foreign Affairs in a note to the US Government. From the American side, it has been communicated that the submarines in question would not carry nuclear weapons, nor are they equipped to do so.
The Icelandic government also states that it has consulted with neighboring countries that have experience with submarine visits and which also stipulates that these visits do not involve nuclear weapons. Furthermore, it is referred to submarine port calls in Norway over several decades, as well as more recent visits to the Faroe Islands.
In the Northern Norwegian context, said calls include Tromsø, i.e., a long-term receiving port for nuclear-powered vessels – previously at the naval base Olavsvern and at Grøtsund port from 2021. Since May of 2021, nine American nuclear submarines and one British nuclear submarine have called in Grøtsund.
Norway makes it a condition that allied warships calling at Norwegian ports do not carry nuclear weapons and expects that this condition will be respected. Whether Norwegian nuclear and port call policies are followed in practice has been disputed. The approach for Norway and nuclear powers visiting has become "Don't ask, don't tell," asserts Asle Toje, foreign policy analyst and Deputy Leader of the Nobel Committee (only in Norwegian). 
Closer security cooperation
In recent years, the US and Iceland have increased cooperation on surveillance and readiness in the North Atlantic, the Icelandic government also informs.  
More specifically, it refers to host nation support for American and other allies' anti-submarine aircraft at Keflavik Air Base. 
Iceland does not have its own armed forces, apart from a paramilitary coast guard. The country also has an air defense and surveillance system that is integrated into NATO. The alliance is responsible for periodic monitoring of Icelandic airspace.
Last week, representatives of Iceland and the US met for the annual strategic dialogue between the countries on security and defense. The parties then noted significant progress on bilateral security priorities since the previous dialogue in April of 2022, writes the US Department of State.
This article was originally published in Norwegian and has been translated by Birgitte Annie Molid Martinussen.